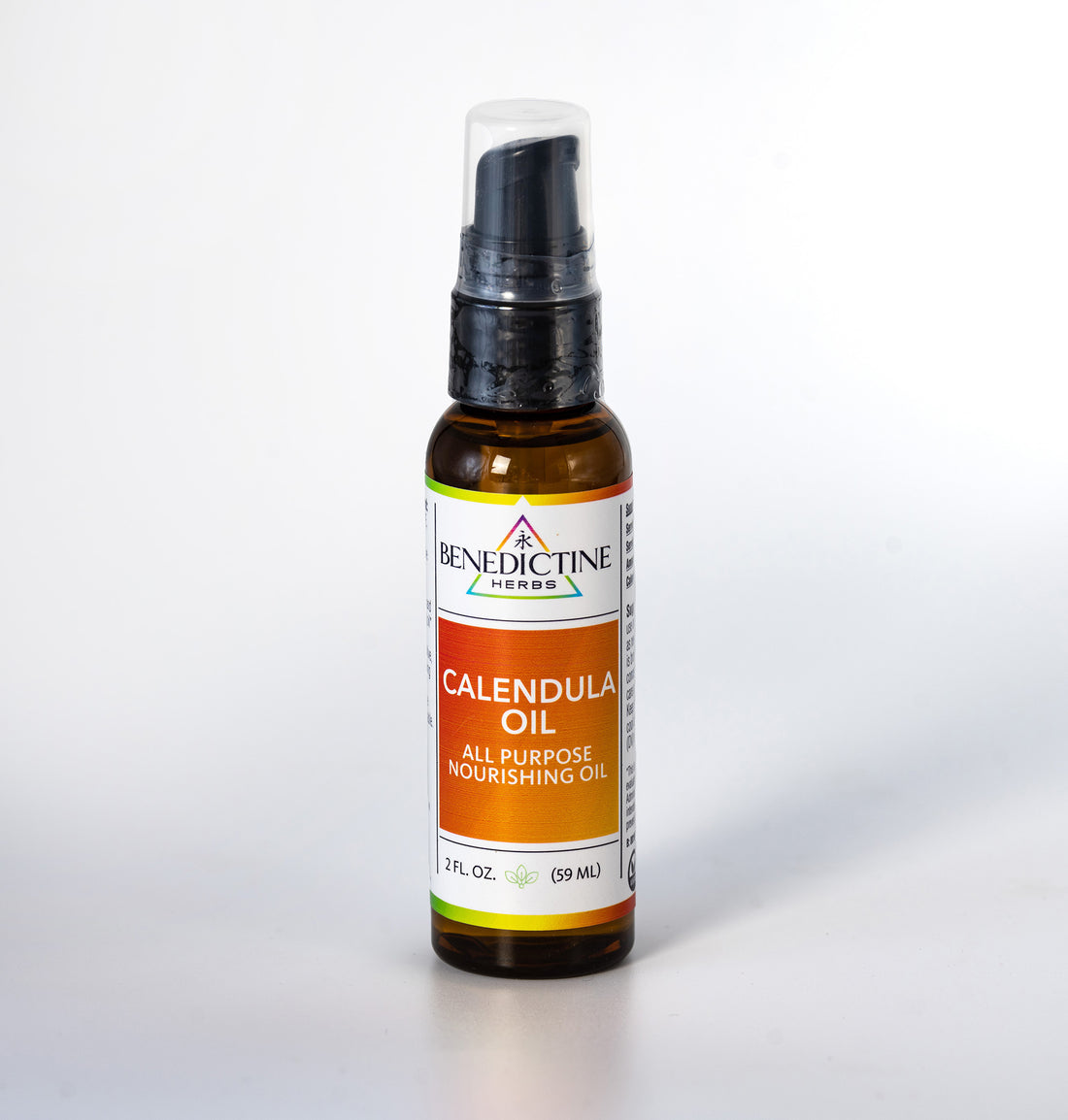 All-Natural Nourishing Topical Oil
Our premium Calendula Oil is a gentle and effective all-purpose healing oil* used to soothe a variety of conditions on delicate, sensitive, or damaged skin. This nurturing extract features an array of antioxidants and is one of the most antimicrobial oils available. Using all-natural and organic ingredients, the protective formula was created to aid in the healing of wounds, burns, and abrasions, and includes Vitamin E to nourish chapped, dry skin. In addition to wound support, this powerful and quick-absorbing Calendula Oil soothes the inflammation and irritation of itchy skin conditions like eczema and psoriasis. A beneficial overall skin care supplement, our lightweight oil also assists in drawing splinters, stings, and alleviating boils. Applications include: Wound care, cracked skin, mature skin, lip care, scars, anti-inflammatory, astringent, problem skin.
Calendula Flowers (Calendula officinalis), Extra-Virgin Olive Oil, Vitamin E, Organic Essential Oils: Bergamot, Pink Grapefruit, Lavender.
External use only. Apply topically onto clean skin. Do not use if seal is broken. For medical concerns, consult a health practitioner before use. Keep away from children. Store in a cool, dark place.
*This statement has not been evaluated by the Food & Drug Administration: This Product is not intended to diagnose, treat, cure, or prevent any disease.