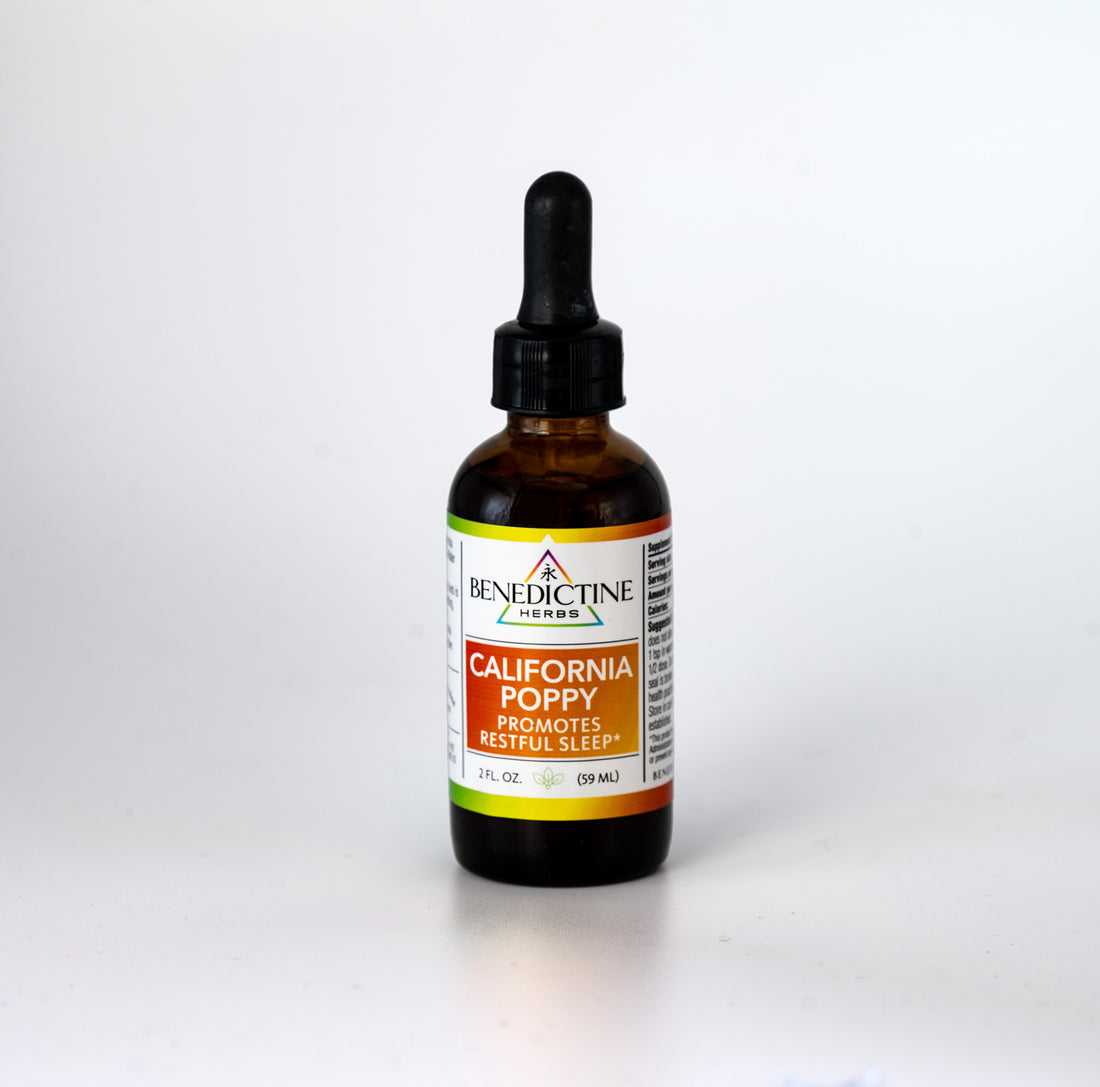 California poppy is especially effective as a mild sedative and a gentle antispasmodic. 
The most common use of this herb is to help with insomnia, bedwetting, anxiety, and nervous tension, especially in children.  It is also considered to be effective for children with stomach cramps, muscle aches, and who have difficulty going to sleep.  California poppy is considered to be mentally stabilizing.
California poppy in organic alcohol-water extract.
Shake before using. Sediment does not alter quality. DOSE: 2-8 droppers or 1/4 - 1 tsp in warm water before bed. If pregnant use 1/2 dose. Do not use if taking MAO inhibitors or seal is broken.If taking prescription drugs, inform health practitioner before use. Keep from children. Store in cool dark place.
*This statement has not been evaluated by the Food & Drug Administration: This Product is not intended to diagnose, treat, cure, or prevent any disease.