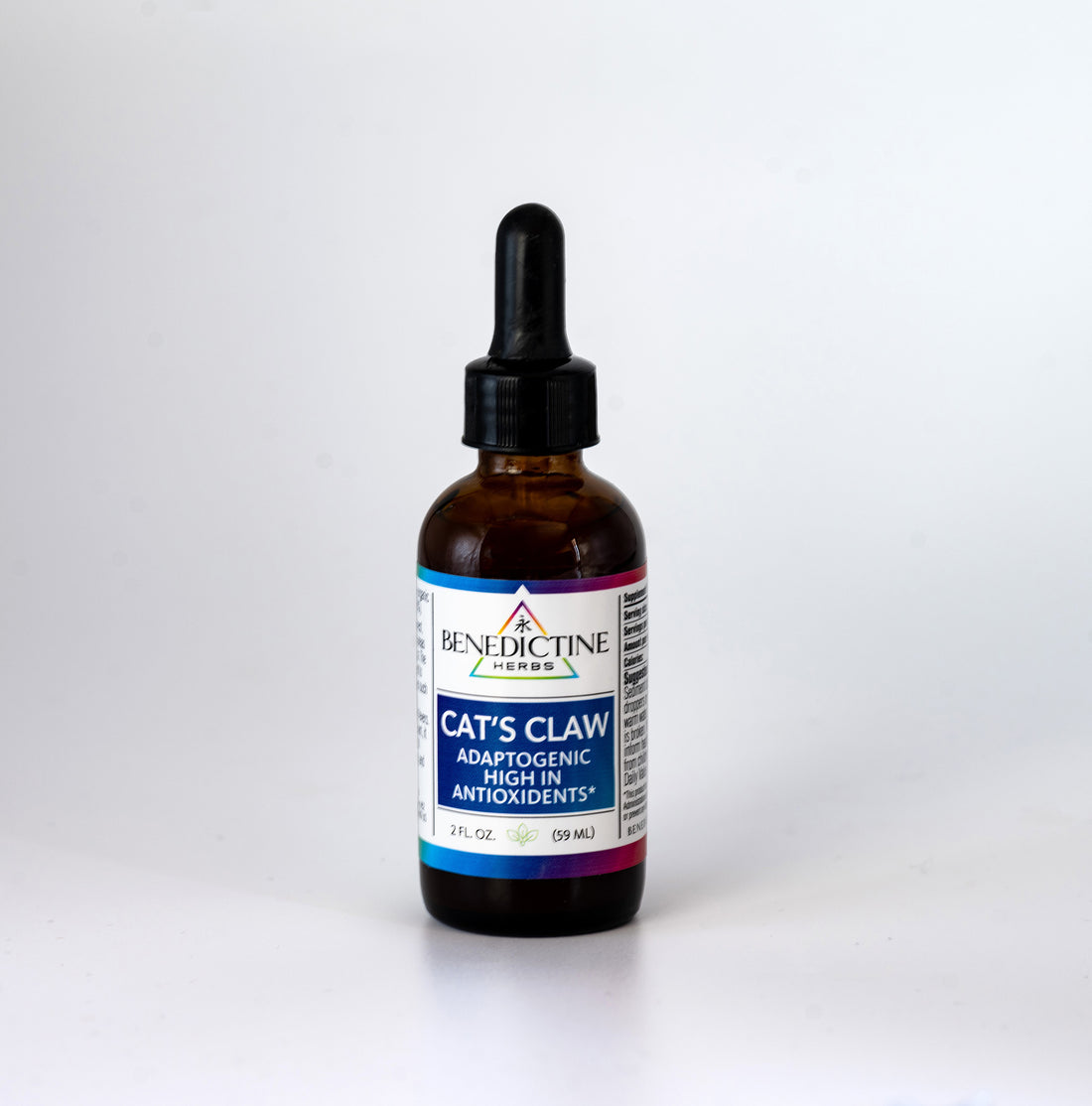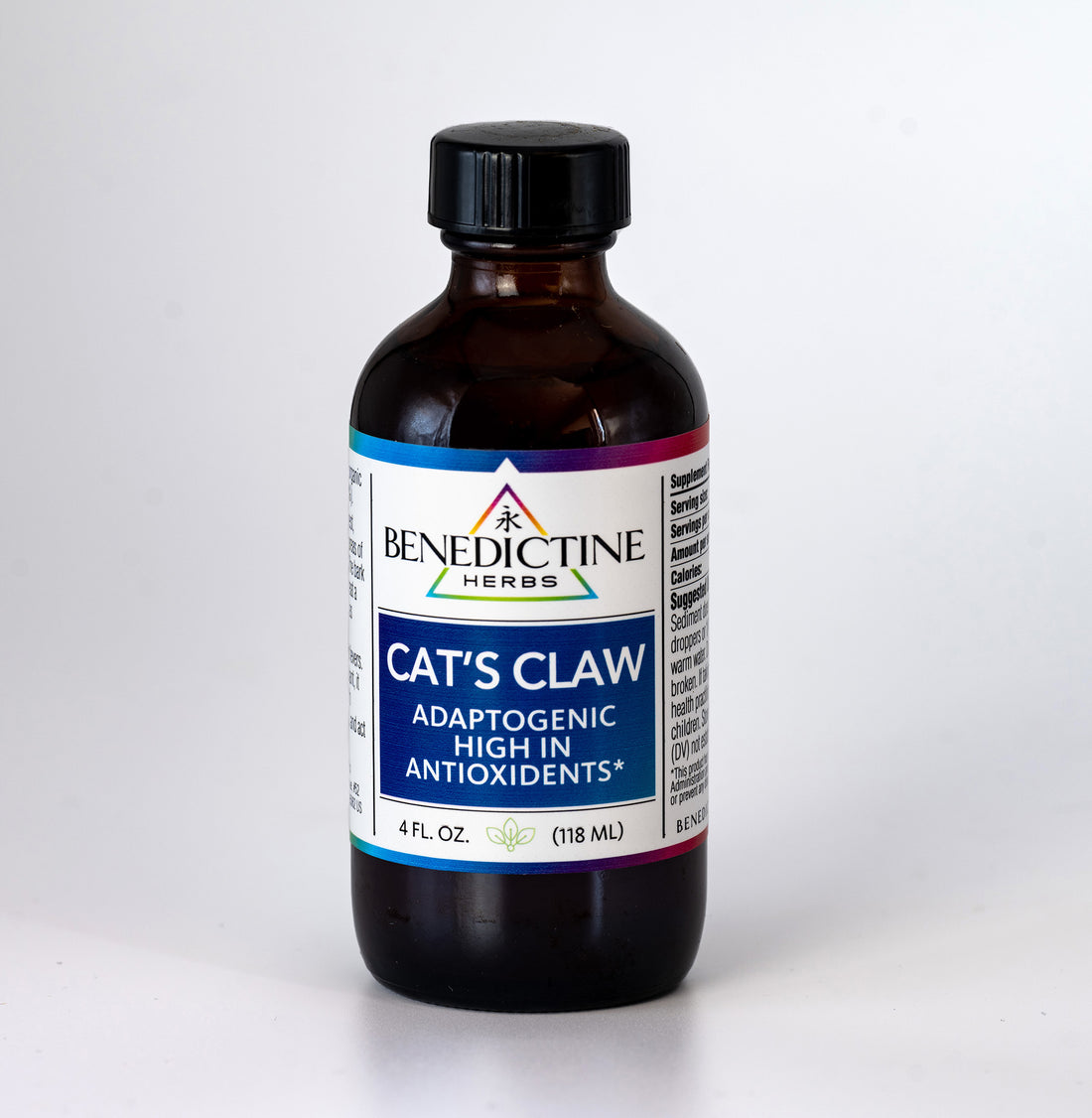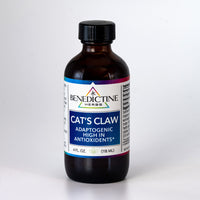 Cat's claw is native to the Amazon rain forest and grows in tropical areas of South and Central America.  Native Americans dating back to the Incan era have used the bark and root of this herb to treat a variety of health issues including arthritis, stomach ulcers, inflammation, dysentery, and fevers. 
In vitro studies suggest that cat's claw may help stimulate the immune system, assist in relaxing the smooth muscles (such as the intestines), help dilate blood vessels, and may act as a diuretic.  
Cat's Claw in organic alcohol-water extract.
Shake before using. Sediment does not alter quality. DOSE: 2-6 droppers or 1/4 - 3/4 tsp 2x-3x per day in warm water. Do not use if pregnant, nursing, or seal is broken. If taking prescription drugs, inform health practitioner before use. Keep from children. Store in cool dark place.
*This statement has not been evaluated by the Food & Drug Administration: This Product is not intended to diagnose, treat, cure, or prevent any disease.