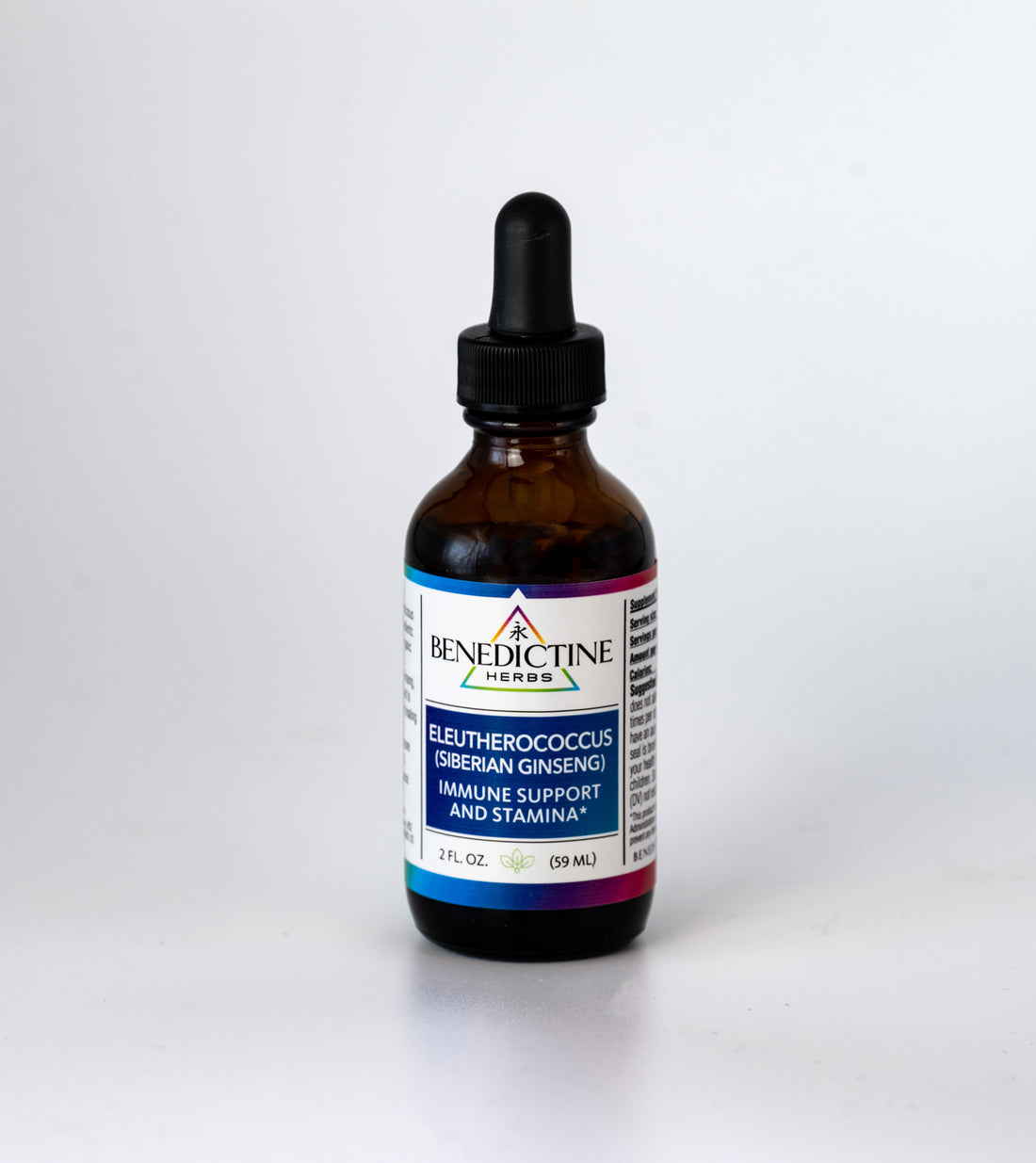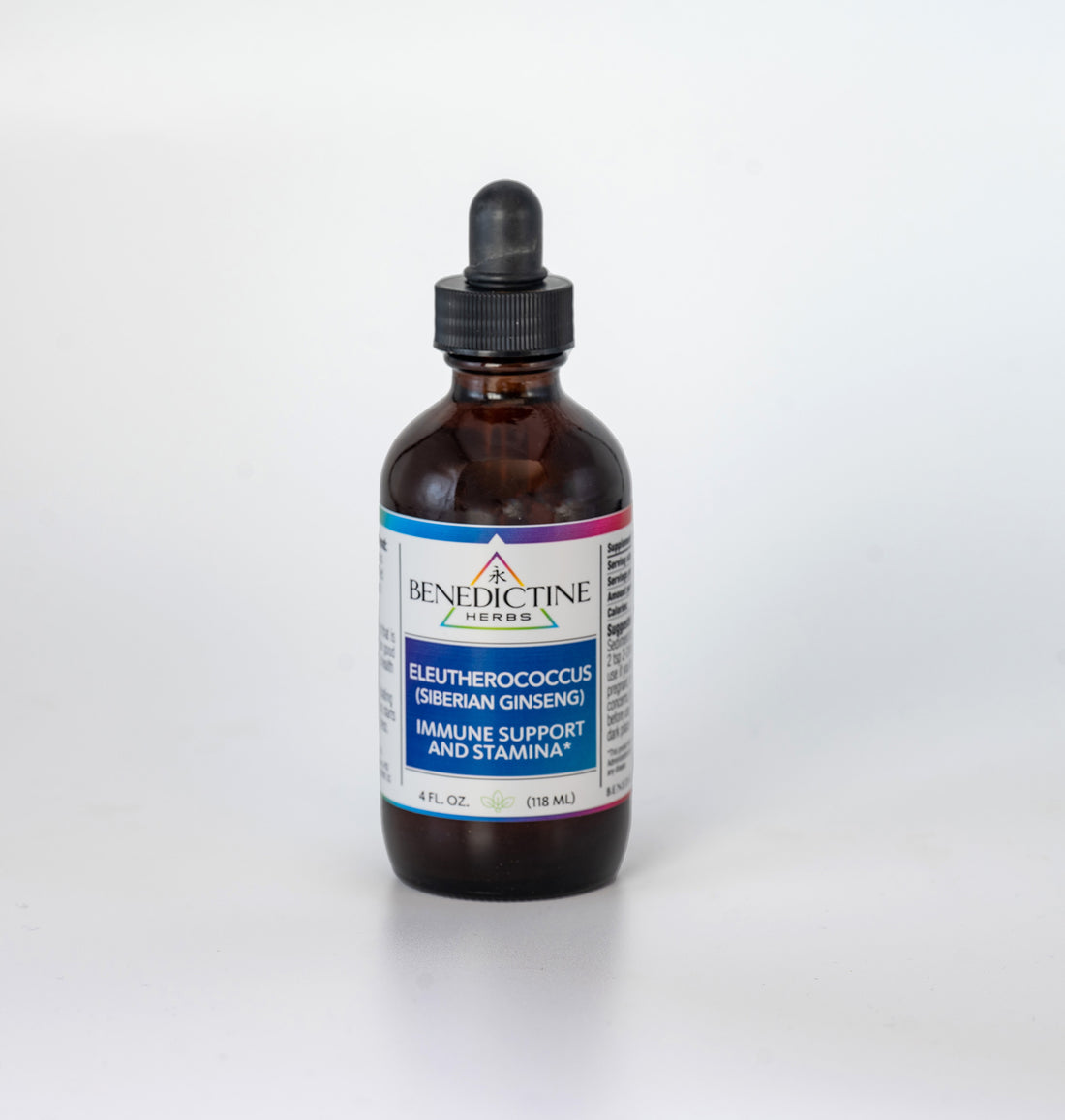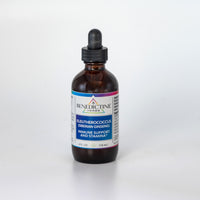 Eleutherococcus, or Siberian ginseng, is an herb that is commonly used to maintain good health instead of treating a health condition. The plant is a commonly used folk remedy in Russia and China and is often used in place of ginseng. As with ginseng, it has adaptogenic properties, it has immune stimulating, immune modulating and antiviral effects. It jump starts the body's resistance to stress. Eleutherococcus has been shown to be helpful in treating chemotherapy side effects and to bind to estrogen, progestin, and mineralocorticoid receptors. In the German Commission E, it has been approved for lack of stamina and tendency to infection.
Eleutherococcus (Aconthopanacis senticosi) WU JIA PI, Distilled Water, Organic, Gluten-Free Alcohol.
Shake well before using. Sediment does not alter quality. Kids over 1 year: 2-3 droppers full in water or juice for taste 2-6 times a day, or every 2 hours as needed. Infants under 1 year: 8 drops - 1 dropper, or as practitioner recommended. Do not use if seal is broken. Keep away from children. Store in a cool dark place.
*This statement has not been evaluated by the Food & Drug Administration: This Product is not intended to diagnose, treat, cure, or prevent any disease.