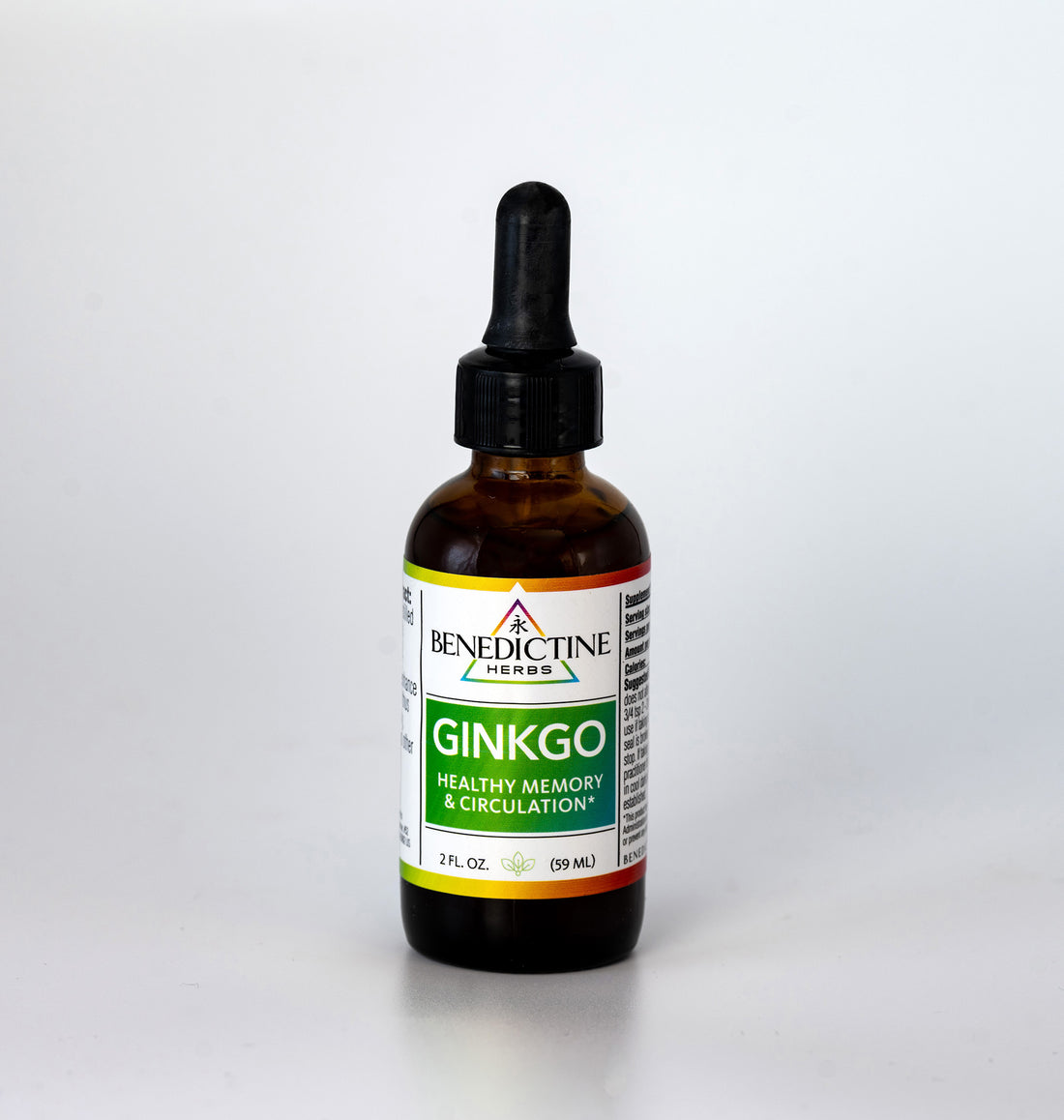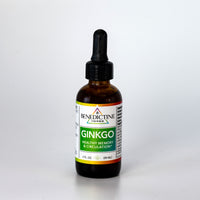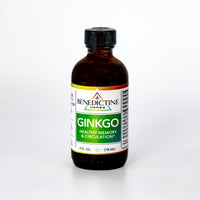 Healthy Memory and Circulation
Ginkgo is most commonly known for its use in enhancing memory and it is one of the best selling herbal supplements in Europe and the United States.  According to medical studies, ginkgo contains two active chemicals: flavenoids and terpenoids which are believed to have strong antioxidant properties.  Many studies throughout the years have validated its use in enhancing memory and treating circulatory issues, particularly dementia and intermittent claudication. The German Commission E has approved certain extracts of gingko for symptomatic relief of organic brain dysfunction, intermittent claudication, vertigo, and tinnitus. This herb works to enhance oxygen utilization thus improving memory, concentration, and other mental faculties.  It may also significantly improve long-distance vision and may reverse damage to the retina of the eye.
Ginkgo in organic alcohol-water extract.
Shake before using. Sediment does not alter quality. DOSE: 2-6 droppers or 1/4 - 3/4 tsp 2x-3x per day in warm water. Do not use if taking anticoagulants, MAO inhibitors, or seal is broken. If headache occurs, lower dosage or stop. If taking prescription drugs, inform health practitioner before use. Keep from children. Store in cool dark
*This statement has not been evaluated by the Food & Drug Administration: This Product is not intended to diagnose, treat, cure, or prevent any disease.