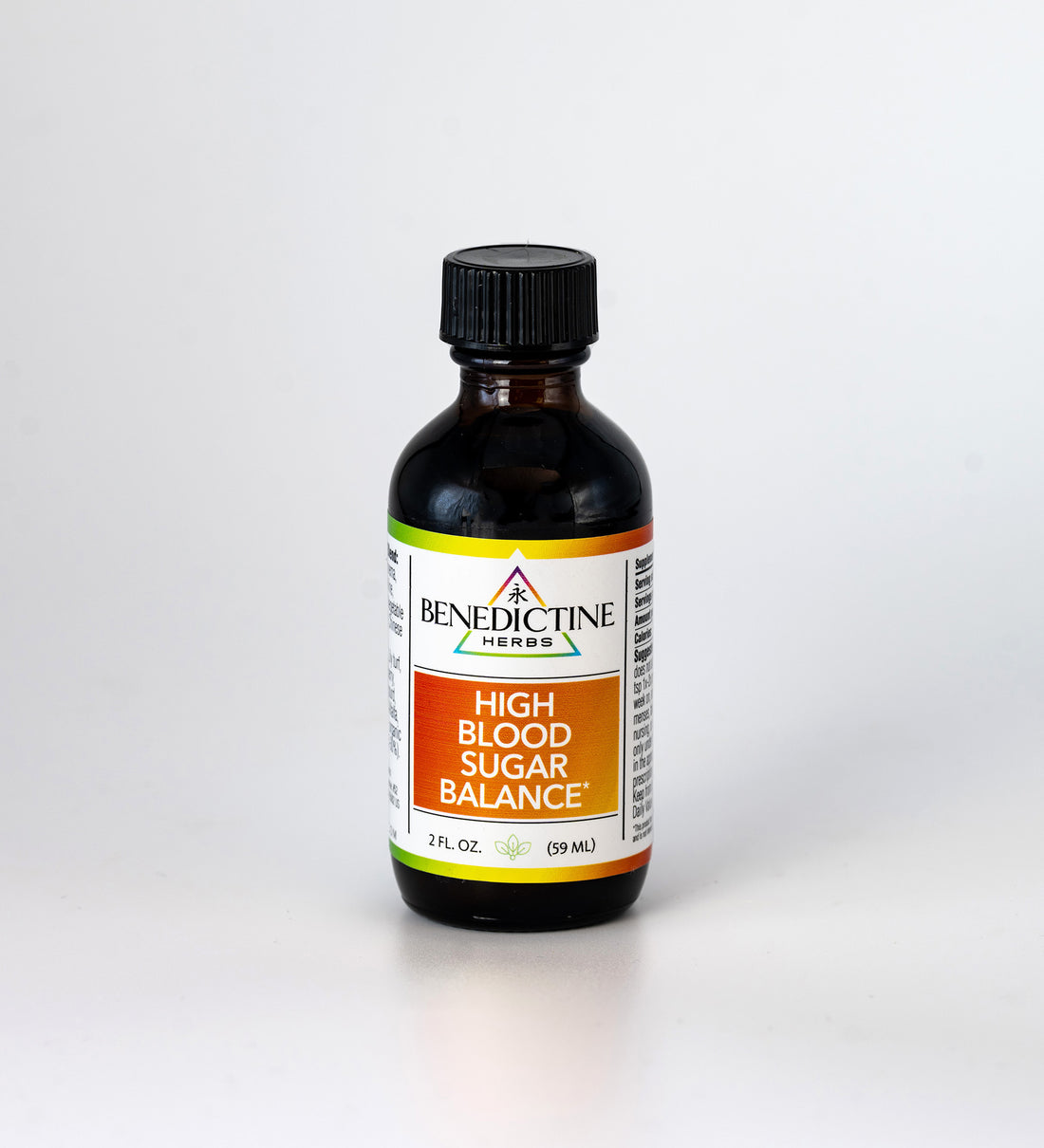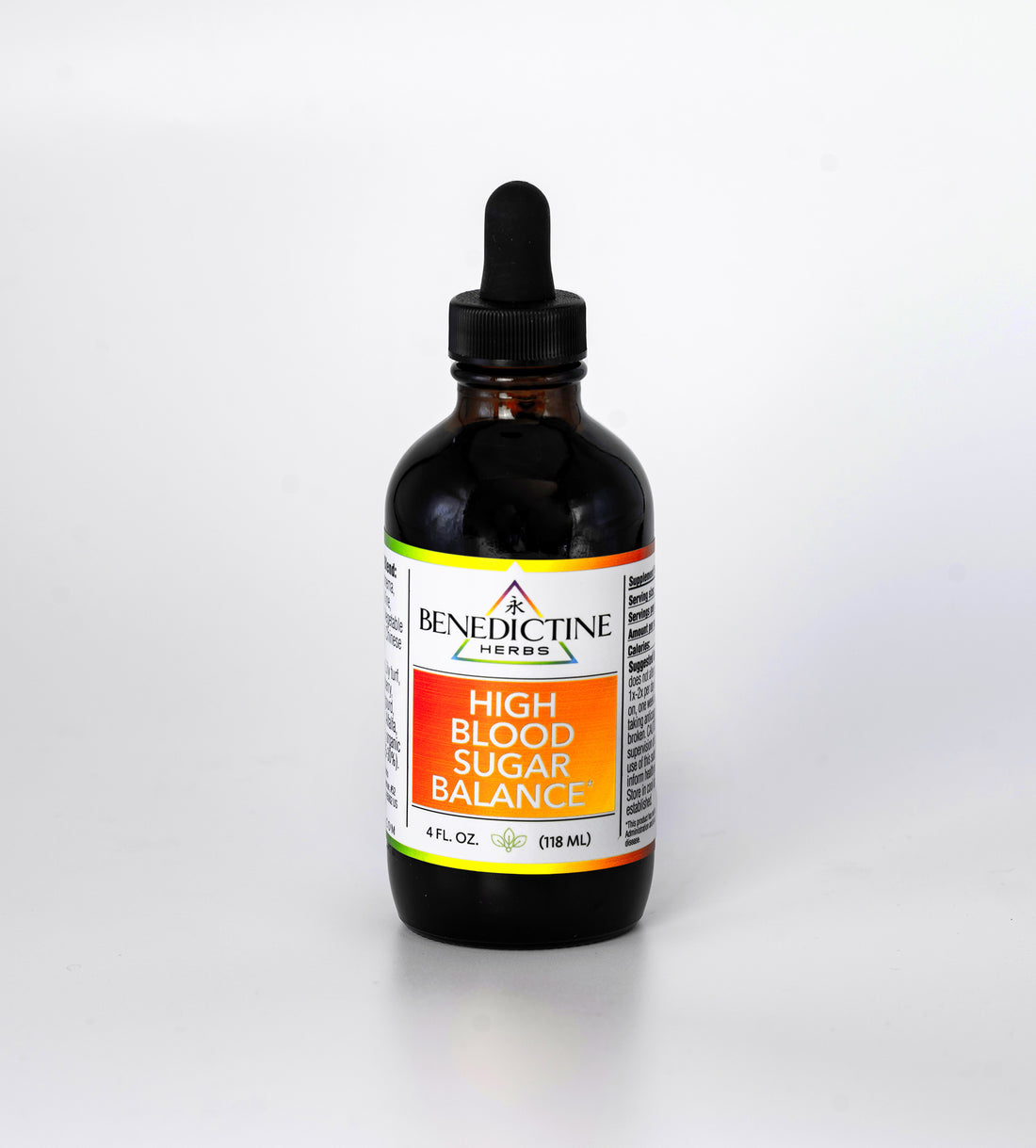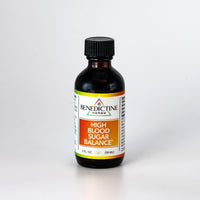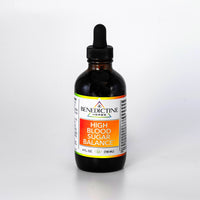 High Blood Sugar Balance is very useful in cases of early diabetes to assist a person in  normalizing blood sugar in a program with diet and exercise.  In mild to moderate  cases it is very possible to help ease the associated discomforts of the diabetes while  at the same time bring the numbers into normal range.  In our high tech, high stress, fast moving culture when we do not identify the negative impact of refined food and insufficient exercise, diabetes statistics are spiraling rapidly.  High Blood Sugar Balance is a very pragmatic herbal formula to help someone get a grip on this process.
This herbal formula helps people who struggle to normalize their blood sugar metabolism.  The more volatile the blood sugar readings are, the more closely they must be monitored  as this formula is introduced. Gradually increase the dosage until improved readings are  obtained. It is especially useful clinically for patients to use CLA (conjugated linoleic acid), alpha lipoic acid, fish oils and excellent quality proteins along with lots of  vegetables. It is also helpful to limit the number of whole-grain carbohydrate-source  events as well as eliminating all refined grain-source carbohydrates. Exercise is a must!
Chinese Foxglove (Rehmannia glutinosa root-raw, SHENG DI HUANG) Gymnema (Gymnema sylvestre leaf) Devil's Club (Oplopanax horridum root) Puncture Vine (Tribulus terrestris fruit, BAI JI LI) Kudzu (Pueraria lobata root, GE GEN) Magnolia Vine (Schizandra chinensis fruit, WU WEI ZI) Vegetable turtle (Momordica cochinchinensis seed, LUO HAN GUO) Poria (Poria cocos mushroom, FU LING) Dandelion (Taraxacum officinale herb, root) Chinese Yam (Dioscorea opposita rhizome, SHAN YAO) Boldo (Peumus boldo leaf) Bean Pod (Phaeseolus vulgaris seed, pod) Astragalus (Astragalus membranaceous root, HUANG QI) Goat's Rue (Galega officinalis herb) Lily turf (Ophiopogon japonicus tuber, MAI MEN DONG) Tumeric (Curcuma longa rhizome, JIANG HUANG) Billberry (Vaccinium myrtillis fruit) Blueberry (Vaccinum spp.leaf) Jambul (Syzygium jambolanum, S. cumini seed) Chinese snakegourd (Trichosanthes kirilowii root, TIAN HUA FEN) Greek Sage (Salvia triloba herb) Fenugreek (Trigonella foenum-graecum seed, HU LU BA) Agrimony (Agrimonia eupatoria herb) Anemarrhena (Anemarrhena asphodeloides rhizome, ZHI MU) Alfalfa (Medicago sativa herb) Water plantain (Alisma plantago aquatica rhizome, ZE XIE) Licorice (Glycyrrhiza uralensis root, GAN CAO) Rhodiola (Rhodiola rosea root, HONG JING TIAN) Organic alcohol-water extract.
Shake before using. Sediment does not alter quality. DOSE: measure blood suger levels 4x per day. start with 1 dropper (1/8 tsp) in warm water with meals. Increase slowly until sugar levels normalize. Do not use if liver disease, pregnant, nursing, or seal is broken. CAUTION: to be used only under supervision of an expert qualified in the use of this substance. If taking prescription drugs, inform health practitioner before use. Keep from children. Store in cool dark place.
*This statement has not been evaluated by the Food & Drug Administration: This Product is not intended to diagnose, treat, cure, or prevent any disease.