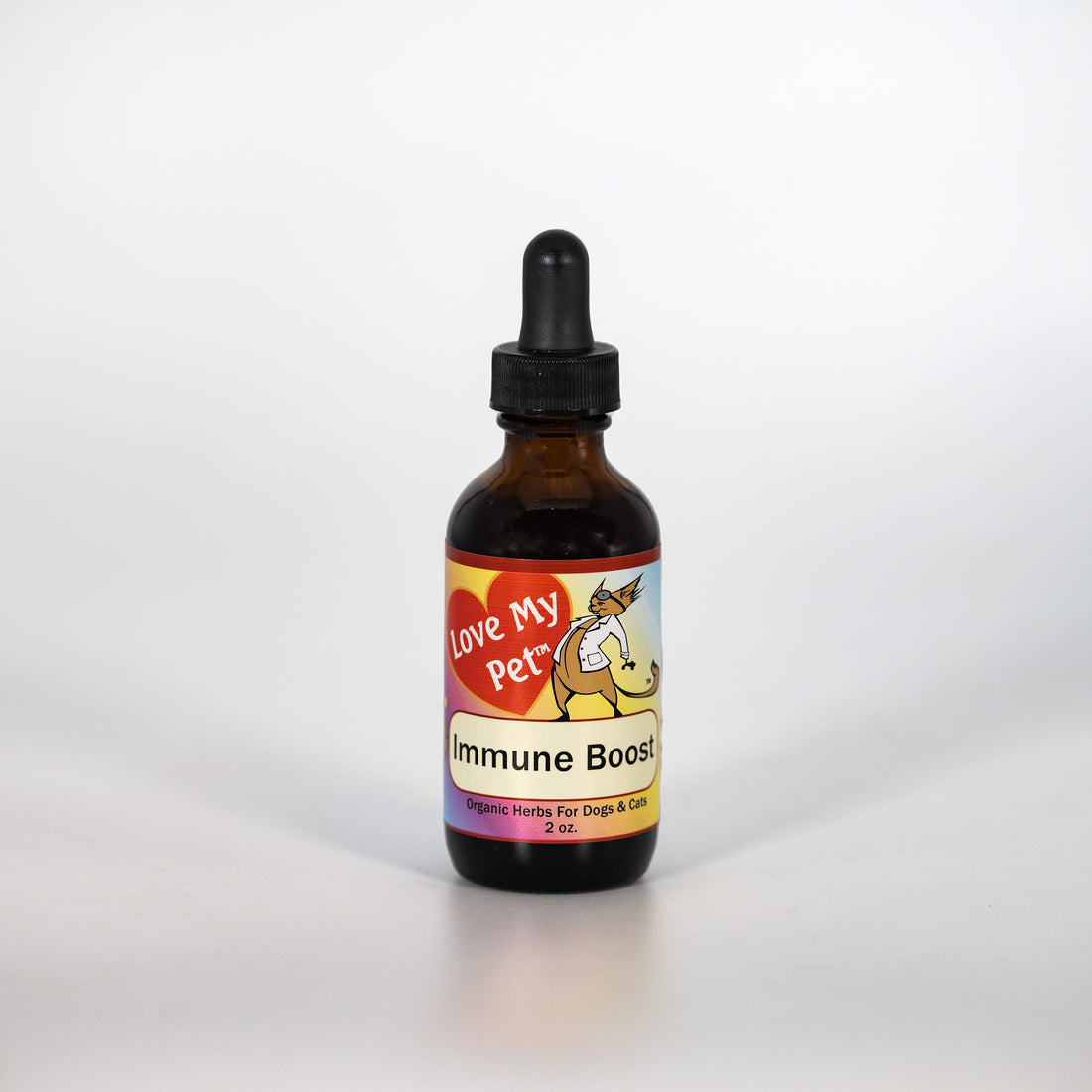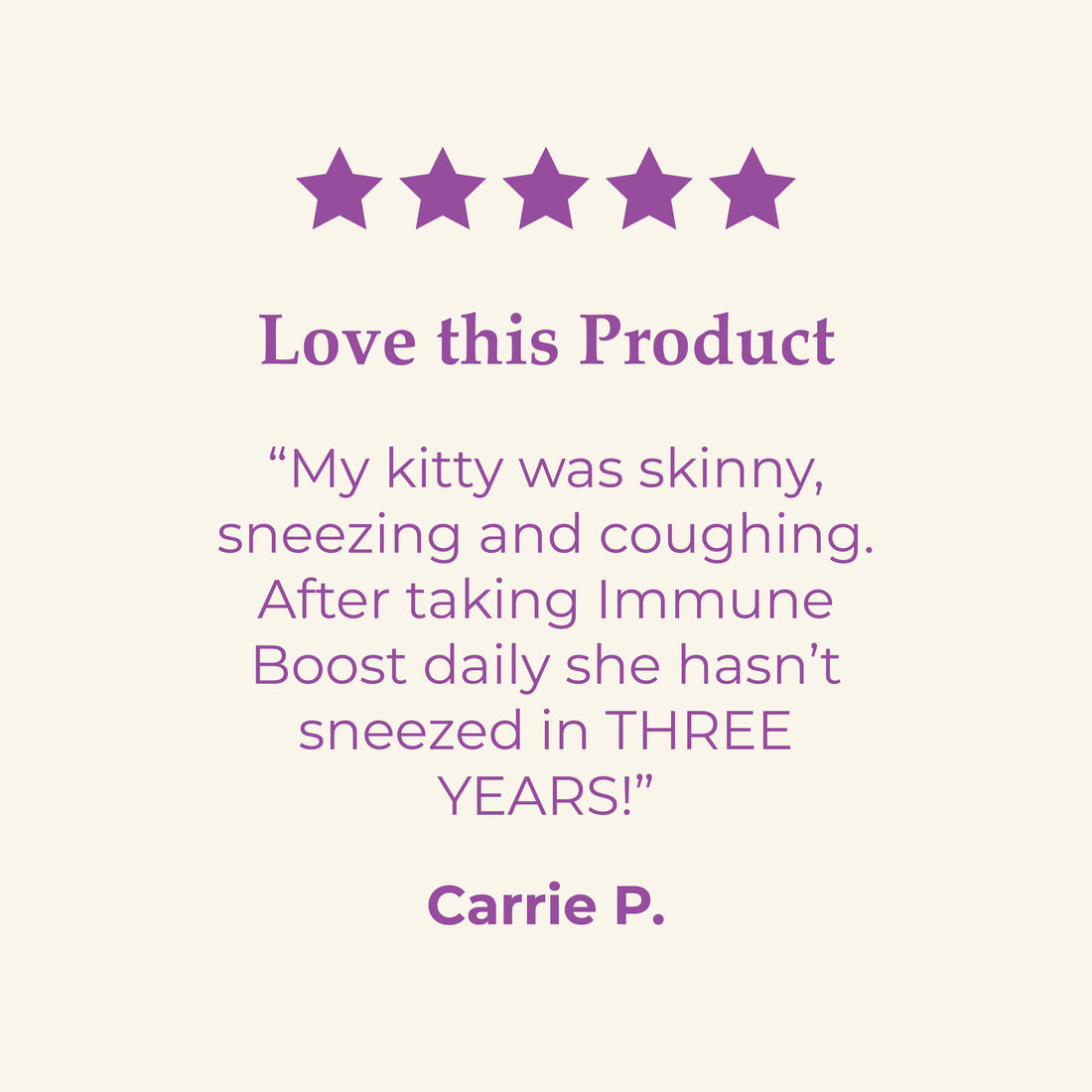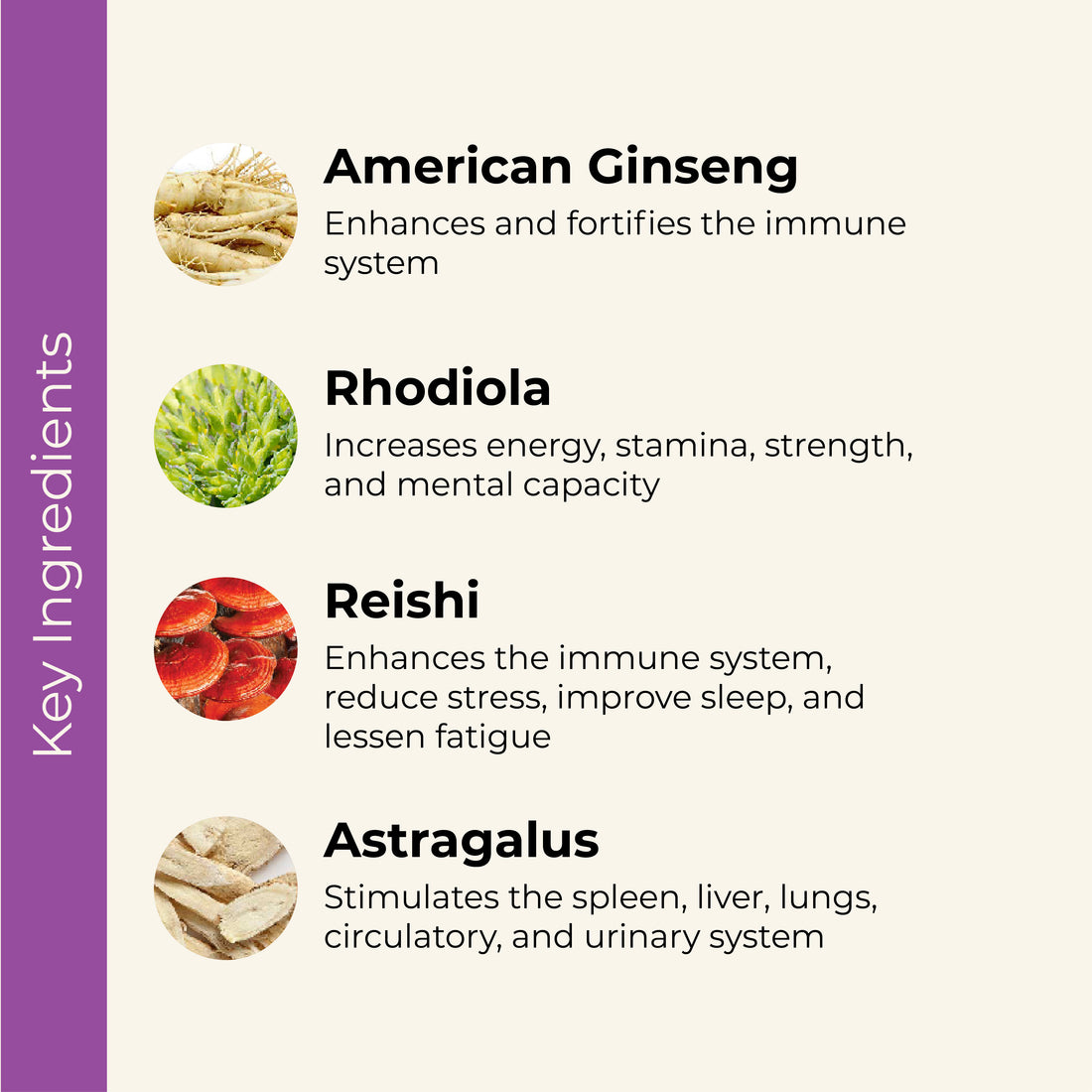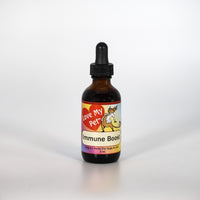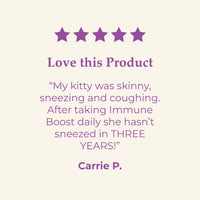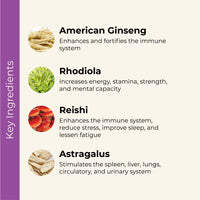 Herbal Supplement for Dogs & Cats
Love My Pet Immune Boost for dogs and cats is an herbal supplement that supports the immune system and helps ward off infections in pets*. This multi-use all-natural formula provides anti-aging support, enhances energy, and is an ideal supplement for sick or senior pets. Specifically created for furry best friends, our complex tonic drops provide a gentle herbal solution for maintaining your pet's vitality. This protective immunity booster includes vegan, gluten-free, and organic ingredients that support the overall health and quality of life of family pets. Our Love My Pets Immune Booster formula is a versatile supplement for any cat or dog.
American Ginseng (Panax quinquefolia), Reishi (Ganoderma lucidum), Astragalus (HUANG QI), Turmeric (YU JIN), Cat's Claw (Uncaria tormentosa), Rhodiola (Rhodiola rosea), Pau D'Arco (Tabebuia impetiginosa), Maitaki (Grifola frondosa), Ginkgo (Ginkgo biloba), Shiitaki (Lentinus edodes), Schisandra (WU WEI ZI), Poria (FU LING), Cordyceps (Cordyceps sinensis), Elderberry (Sambucus nigra), Elder Flower (Sambucus nigra), Nettles (Urtica dioica), Echinacea (Echinacea purpurea), Dandelion (PU GONG YIN), Eleutherococcus (CI WU JIA). Other Ingredients: Zinc, Proprietary Homeopathics, Organic Vegetable Glycerin, Organic Gluten-Free Alcohol (5%), and Distilled Water.
1 - 2 times daily added to water, food or treats. Dosage by weight: (10-20 lbs, 2-4 drops); (20-50 lbs, 4-10 drops); (50-80 lbs, 6-12 drops); (80+ lbs, 8-16 drops). See your veterinarian if symptoms persist.
*This statement has not been evaluated by the Food & Drug Administration: This Product is not intended to diagnose, treat, cure, or prevent any disease.