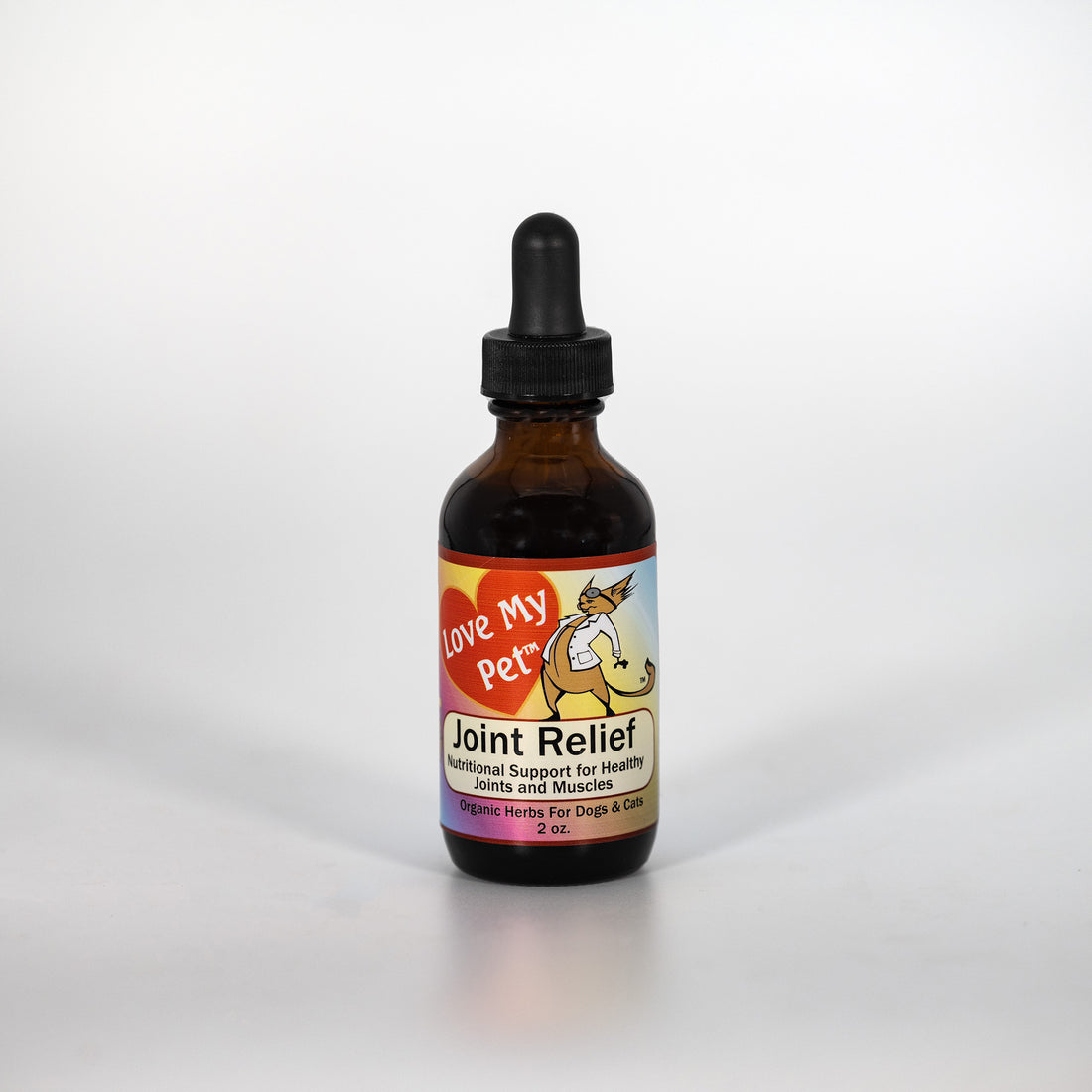 Herbal Supplement for Dogs & Cats
This is a specialized formula that addresses some needs of the aging pet. Joint Relief is for safe relief of joint pain, stiffness and swelling associated with arthritis.*
Alfalfa (Medicago sativa), Turmeric (YU JIN), Yucca (Yucca filamentosa), Burdock (Arctium lappa), Plantain (Plantago lanceolata), Boswellia (Boswellia serrata), Devil's Claw (Harpagophytum), Yarrow (Achillea millefolium). Other Ingredients: Proprietary Homeopathics, Organic Vegetable Glycerin, Organic Gluten-Free Alcohol (5%), and Distilled Water.
2-3 times daily added to water, food or treats. Dosage by weight: (10-20 lbs, 2-4 drops); (20-50 lbs, 4-10 drops); (50-80 lbs, 6-12 drops); (80+ lbs, 8-16 drops). See your veterinarian if symptoms persist.
*This statement has not been evaluated by the Food & Drug Administration: This Product is not intended to diagnose, treat, cure, or prevent any disease.