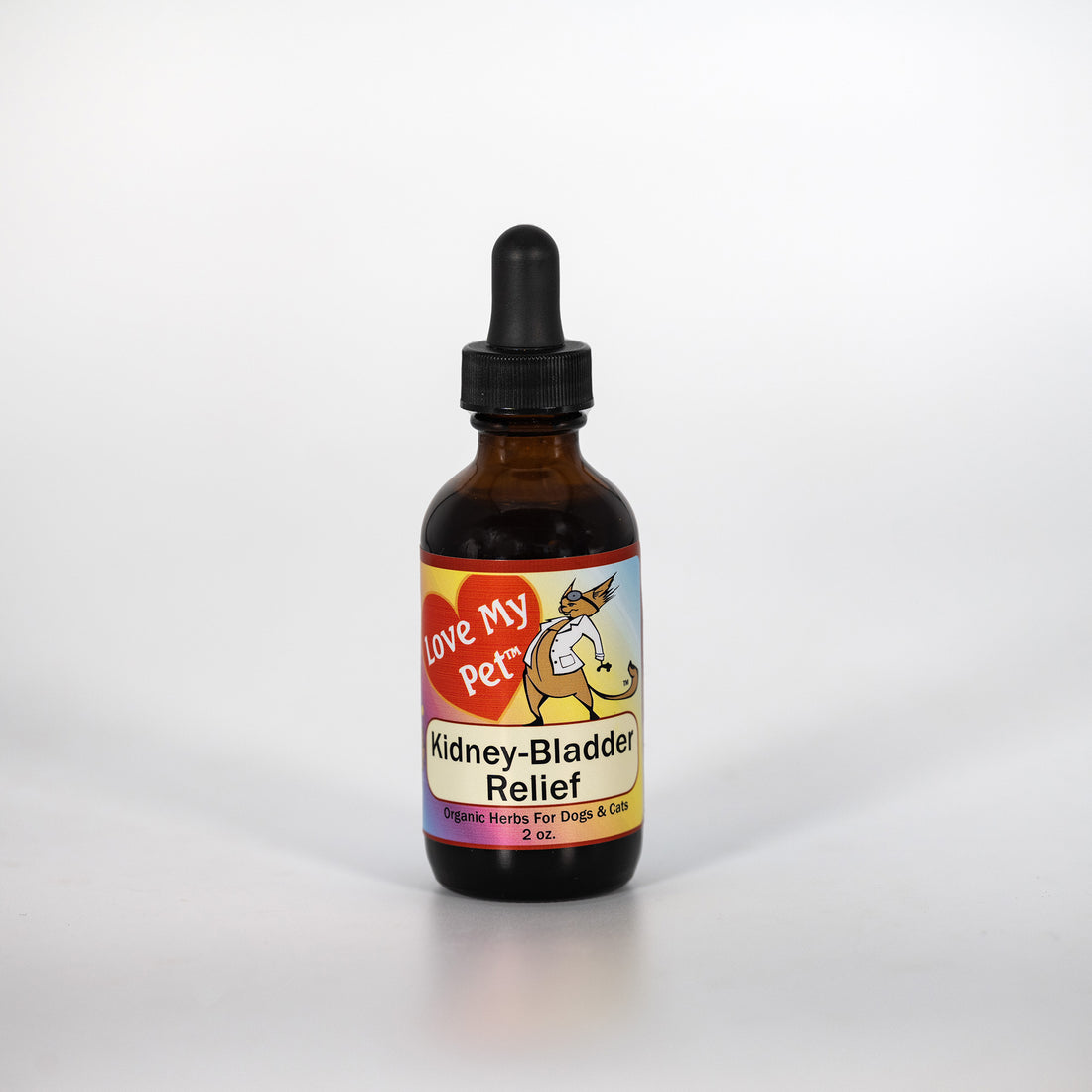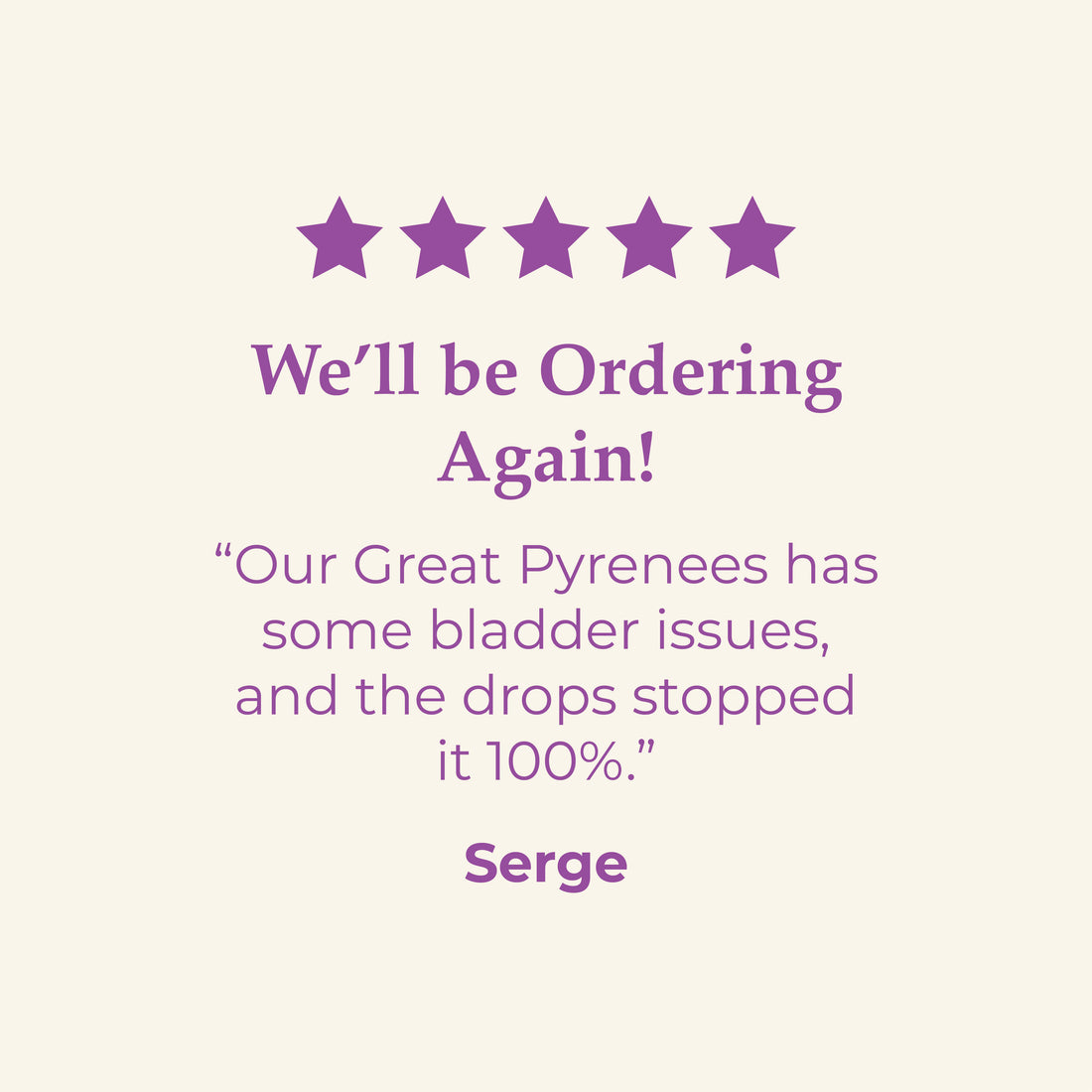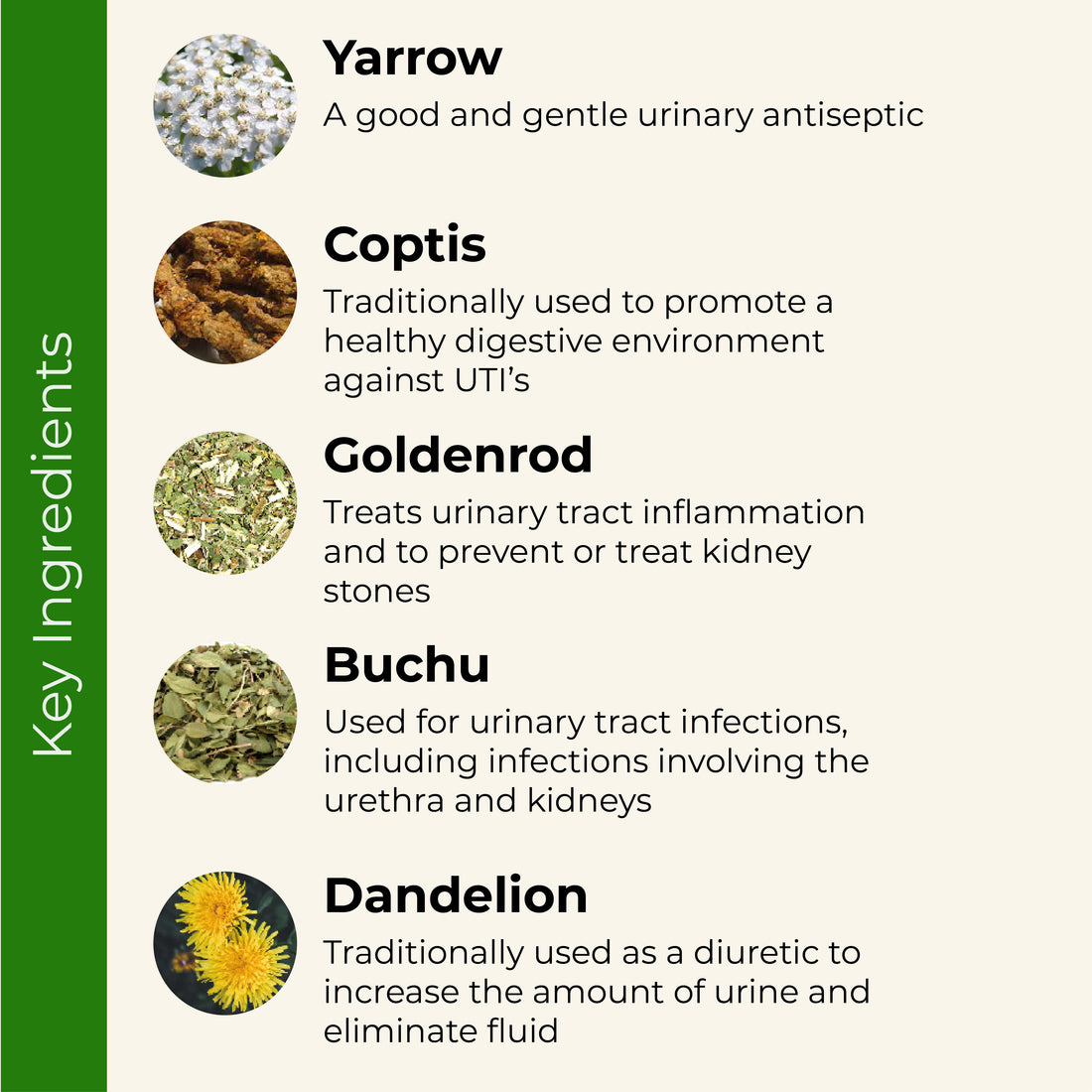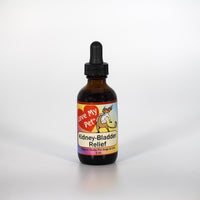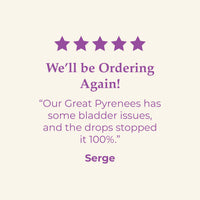 LoveMyPet: Kidney-Bladder Relief
Herbal Supplement for Dogs & Cats
Our unique Love My Pet Kidney-Bladder Relief drops are a premium tonic that help strengthen the areas of your pet's bladder and urinary tract*. This all-natural herbal formula for cats and dogs provides relief and support for frequent urination associated with excitement, physical exertion, UTIs, and aging issues. Our gentle plant-powered kidney support drops for pets feature vegan, gluten-free, and organic ingredients formulated specifically for animals. Kidney-Bladder Relief tonic is an innovative formula ideal for senior pets with weakened bladder control, dogs who dribble when excited or anxious, or those with frequent infections. Help your best friend live its best life with Love My Pet formulas.
Yarrow (Achillea millefolium), Coptis (HUANG LIAN), Goldenrod (Solidago velutina), Buchu (Agathosma betulina), Dandelion (PU GONG YING), Cleavers (Galium aparine), Marshmallow (Althaea officinalis), Uva Ursi (Arctostaphylos uva ursi), Horsetail (MU ZEI). Other Ingredients: Proprietary Homeopathics, Organic Vegetable Glycerin, Organic Gluten-Free Alcohol (5%), and Distilled Water.
1 - 2 times daily added to water, food or treats. Dosage by weight: (10-20 lbs, 2-4 drops); (20-50 lbs, 4-10 drops); (50-80 lbs, 6-12 drops); (80+ lbs, 8-16 drops). See your veterinarian if symptoms persist.
*This statement has not been evaluated by the Food & Drug Administration: This Product is not intended to diagnose, treat, cure, or prevent any disease.