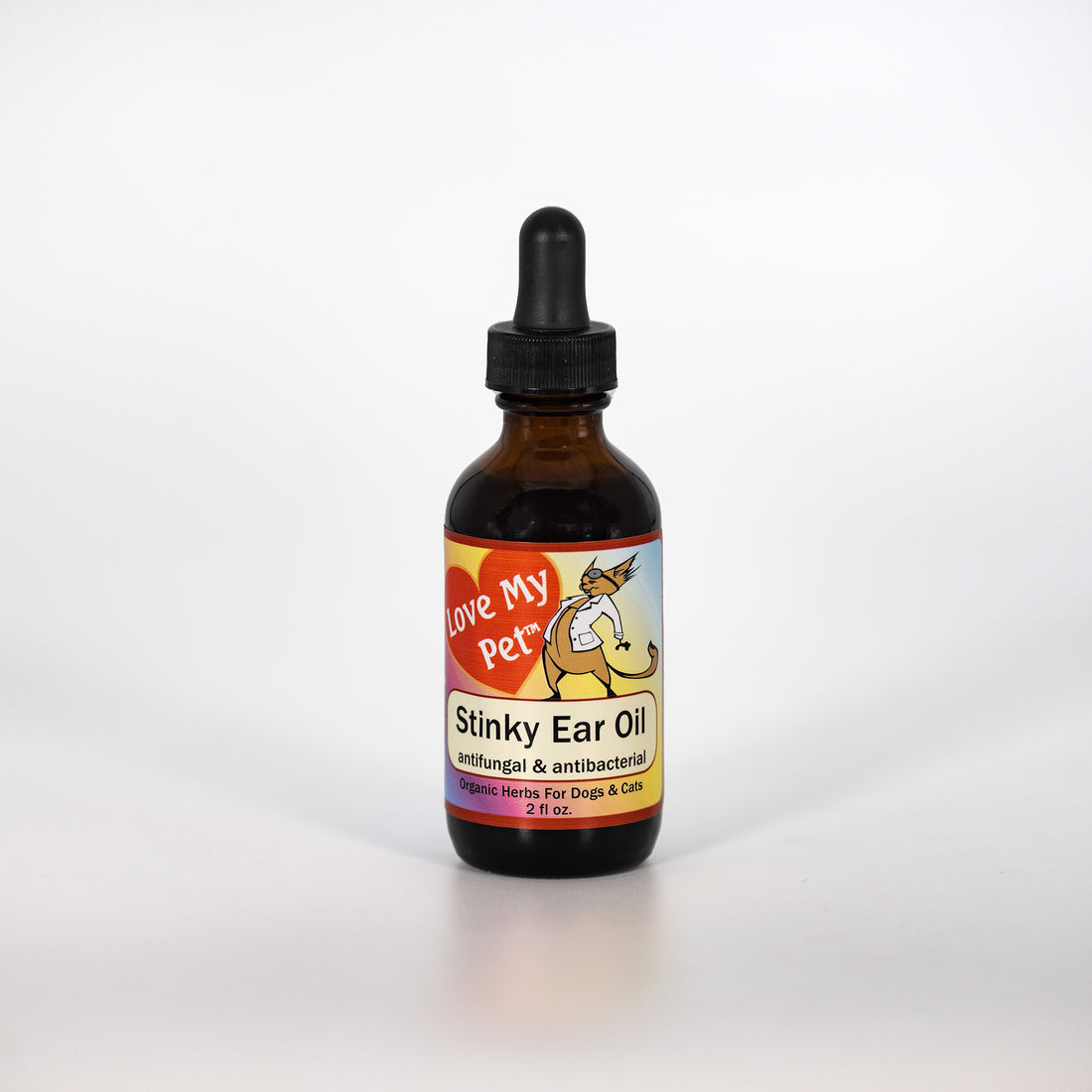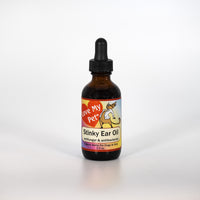 Herbal Supplement for Dogs & Cats
This multi-purpose Love My Pet Stinky Ear Oil is a safe and effective topical for cats and dogs with chronic ear issues or repetitive fungal ear infections* that can lead to unpleasant odors. Our natural pet ear drops are an easy-to-apply anti-bacterial and anti-fungal formula that help relieve constant ear scratching, and can also be used as a topical for skin infections. In addition to pet issues, this plant-powered versatile formula is a non-chemical solution that is a safe and natural option for people too. Our premium herbal ear drops ease stinky ears and help alleviate irritation from infections. This gentle formula includes vegan, gluten-free, and organic ingredients that are pet (and human) safe.
Cedar Tips (Thuja plicata), Calendula (Calendula officinalis), Indigo (QING DAI), Phellodendron (HUANG BAI), Kushen (SHAN DOU GEN), Frankincense (RU XIANG), Gypsum (SHI GAO), Talcum (HUA SHI), Myrrh (MO YAO), Lomatium (Lomatium dissectum), Eclipta (HAN LIEN CAO), Angelica (DONG QUAI), Cnidium (SHE CHUANG ZI), Xanthoxylum (HUA JIAO), Kochia (DI FU ZI), Thyme (Thymus vulgaris), Rosemary (Rosmarinus officinalis). Other Ingredients: Vitamins A & E, Extra-Virgin Olive Oil, Organic Grapeseed Oil, Organic Essential Oils: (Tea Tree, Sweet Orange, Clove, Peppermint).
External use only. Squeeze a small amount into ear canal of pet. Gently massage oil into canal. Apply 1-2 times per day as needed. See your veterinarian if symptoms persist.
*This statement has not been evaluated by the Food & Drug Administration: This Product is not intended to diagnose, treat, cure, or prevent any disease.