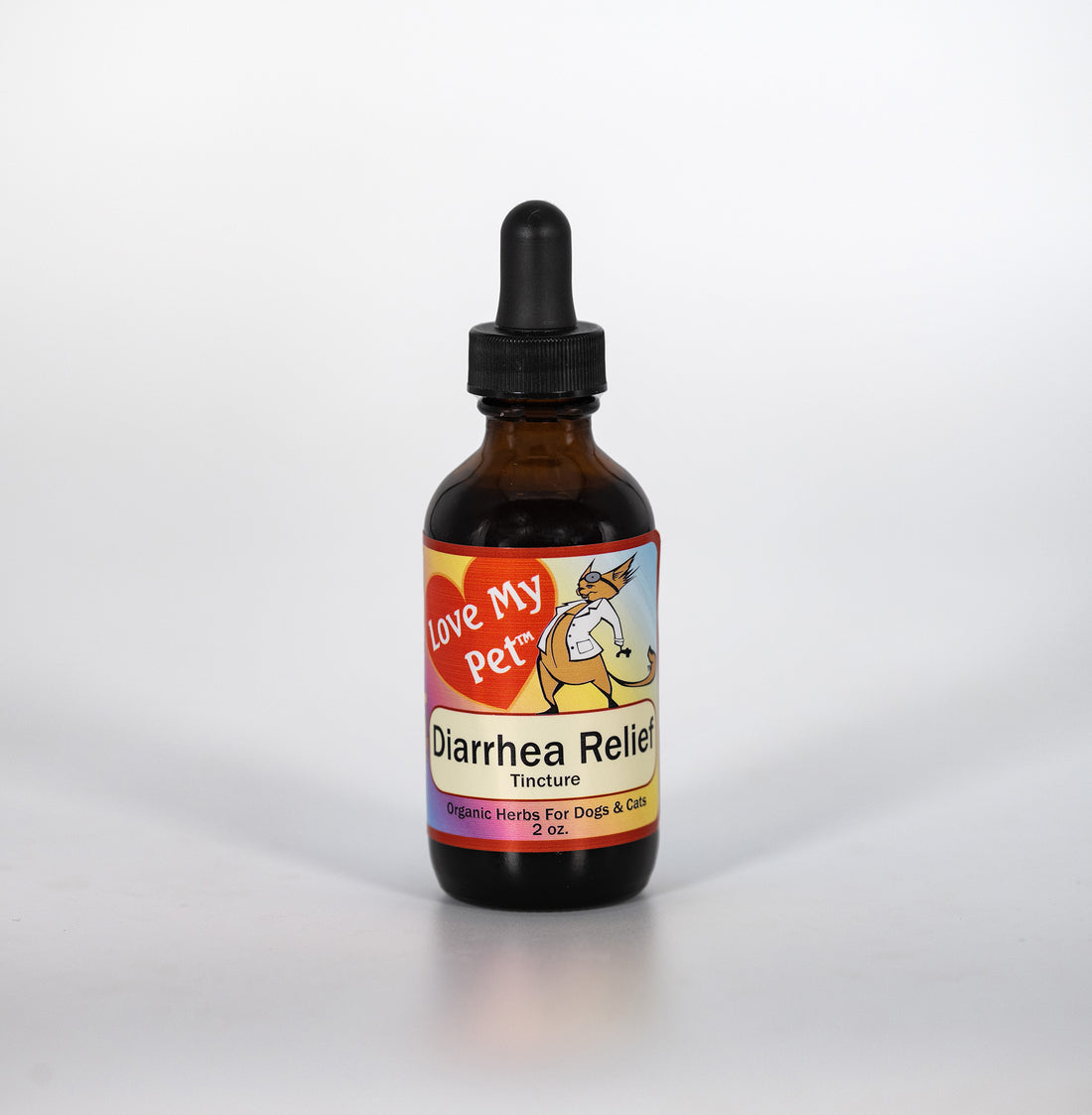 LoveMyPet Diarrhea Relief
Herbal Supplement for Dogs & Cats
For safe relief of messy or loose bowels. Use it for occasional diarrhea. One of Martha's patients used it on several of her seven cats when she drove with them while moving across country. Feedback from consumers indicates that it works fast, gently, and well. Overuse of this formula might stimulate the opposite response in your pet. Do not exceed 1 to 3 doses in a day.
Organic blackberry root and leaf extract and proprietary homeopathics in water, vegetable glycerine, and 2% organic alcohol
Provides relief to pet with diarrhea. Shake before using. Sediment does not alter quality.

Doseage: one to two times per day
10-20lb - 2 - 4 drops
20-50lb - 4 - 10 drops
50-80lb - 6 - 12 drops
80+lb - 8 - 16 drops
*This statement has not been evaluated by the Food & Drug Administration: This Product is not intended to diagnose, treat, cure, or prevent any disease.