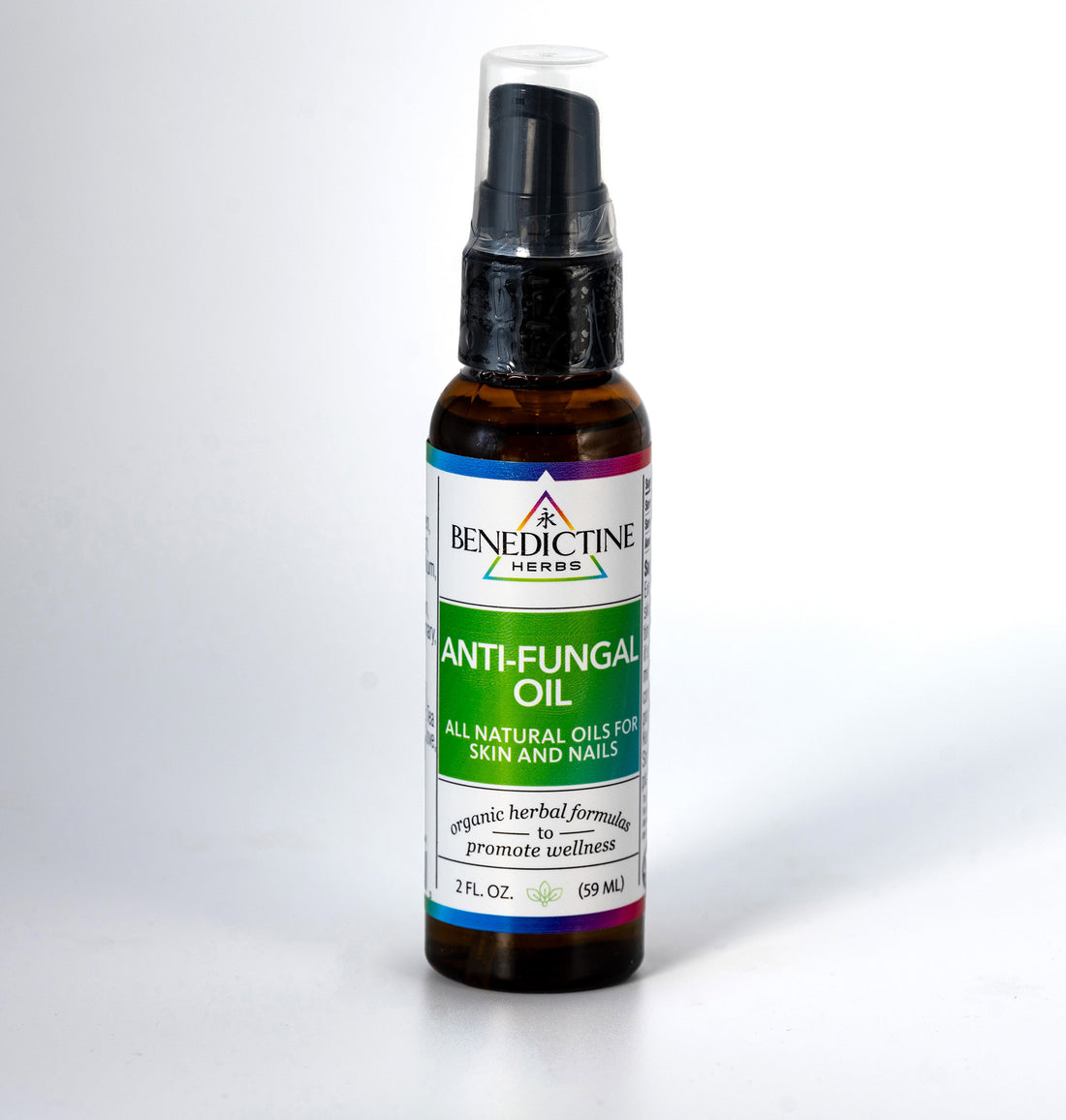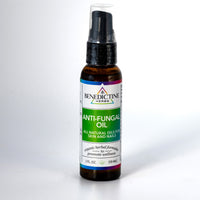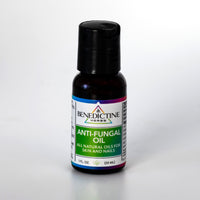 All-Natural Skin & Nail Anti-Fungal Oil
Our powerful Anti-Fungal Oil is effective for fungus-related skin and nail issues*, including cracks between the toes, which is often caused by athlete's foot. An all-natural topical oil, this premium formula reduces and inhibits fungal growth on nails and skin, like ringworm, jock itch, and candidiasis. This nourishing herbal anti-fungal formula softens and soothes irritated skin with a blend of healing oils, including clove and olive, along with vitamins A and E. Our Anti-Fungal Oil is an ideal solution for those with ongoing fingernail or toenail issues, or who are susceptible to fungus infections on the skin. Applications include: Fingernail fungus, toenail fungus, athlete's foot, body ringworm, scalp ringworm, tinea versicolor.
Cedar Tips (Thuja plicata), Calendula (Calendula officinalis), Indigo (QING DAI), Phellodendron (HUANG BAI), Kushen (SHAN DOU GEN), Frankincense (RU XIANG), Gypsum (SHI GAO), Talcum (HUA SHI), Myrrh (MO YAO), Lomatium (Lomatium dissectum), Eclipta (HAN LIEN CAO), Angelica (DONG QUAI), Cnidium (SHE CHUANG ZI), Xanthoxylum (HUA JIAO), Kochia (DI FU ZI), Thyme (Thymus vulgaris), Rosemary (Rosmarinus officinalis). Other Ingredients: Vitamins A & E, Extra-Virgin Olive Oil, Organic Grapeseed Oil, Organic Essential Oils:Tea Tree, Sweet Orange, Clove, Peppermint.
External use only. Apply topically onto clean skin. Use as needed. Do not use if seal is broken. For medical concerns, consult a health practitioner before use. Keep away from children. Store in a cool, dark place.
*This statement has not been evaluated by the Food & Drug Administration: This Product is not intended to diagnose, treat, cure, or prevent any disease.