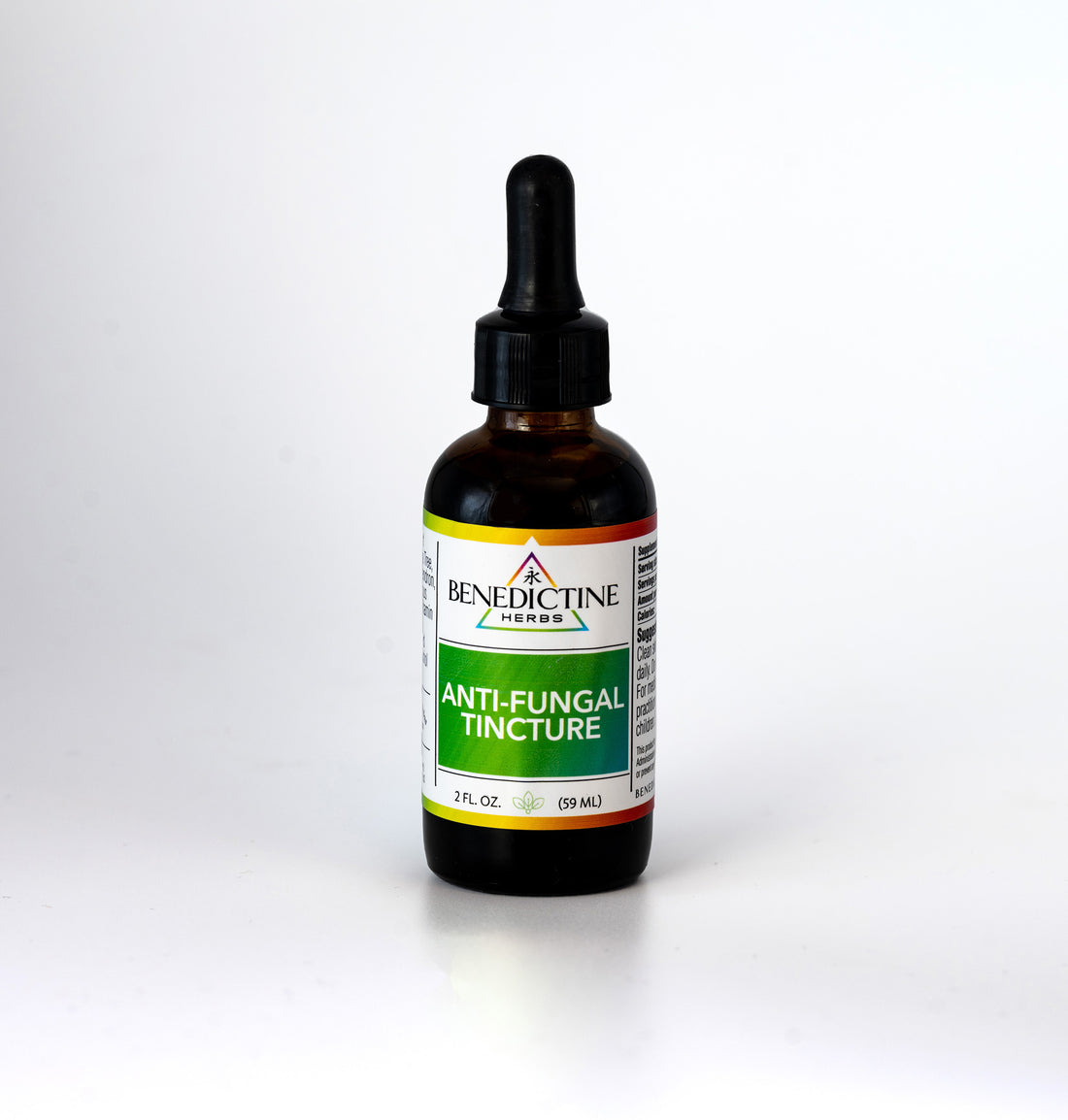 Relief from Fungus Related Issues*
Anti-Fungal Tincture has been found to be effective with fungus-related issues, can be used both externally and internally.
Calendula officinalis, Melaleuca alternifolia, Indigo pulverata, Oleo europaea, Phellodendron chinense, Calcium sulfate, Hydrous magnesium silicate, vitamin A&E, and proprietary homeopathics in a water-alcohol extract.
Shake well before using. Sediment does not alter quality. Add 1/2 - 3/4 tsp, 2x - 3x per day in warm water or apply to skin. Do not use if pregnant or seal is broken. If taking prescription drugs, inform health practitioner before use. Keep from children. Store in cool dark place. If symptoms persist, see your health practitioner.
*This statement has not been evaluated by the Food & Drug Administration: This Product is not intended to diagnose, treat, cure, or prevent any disease.