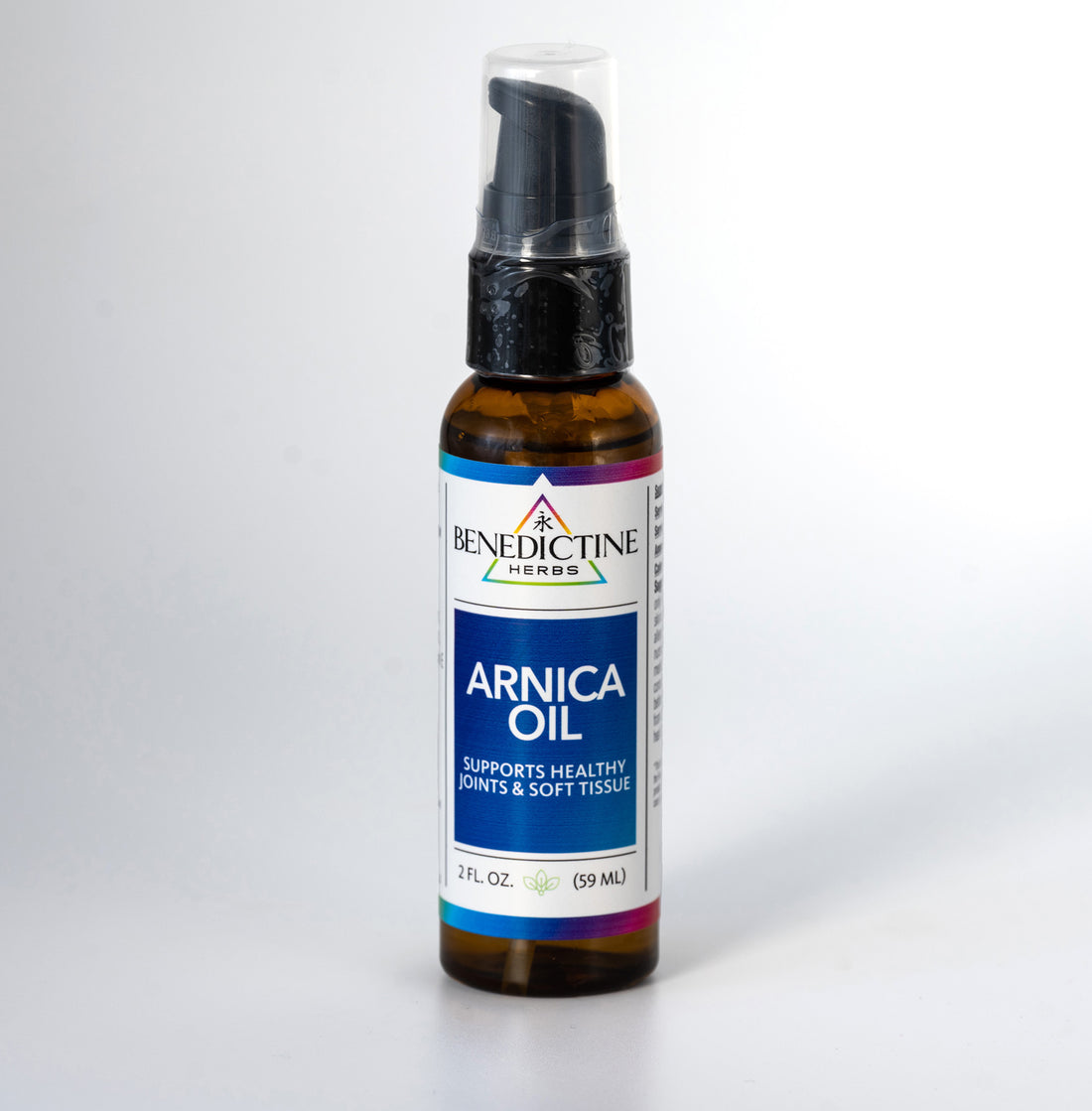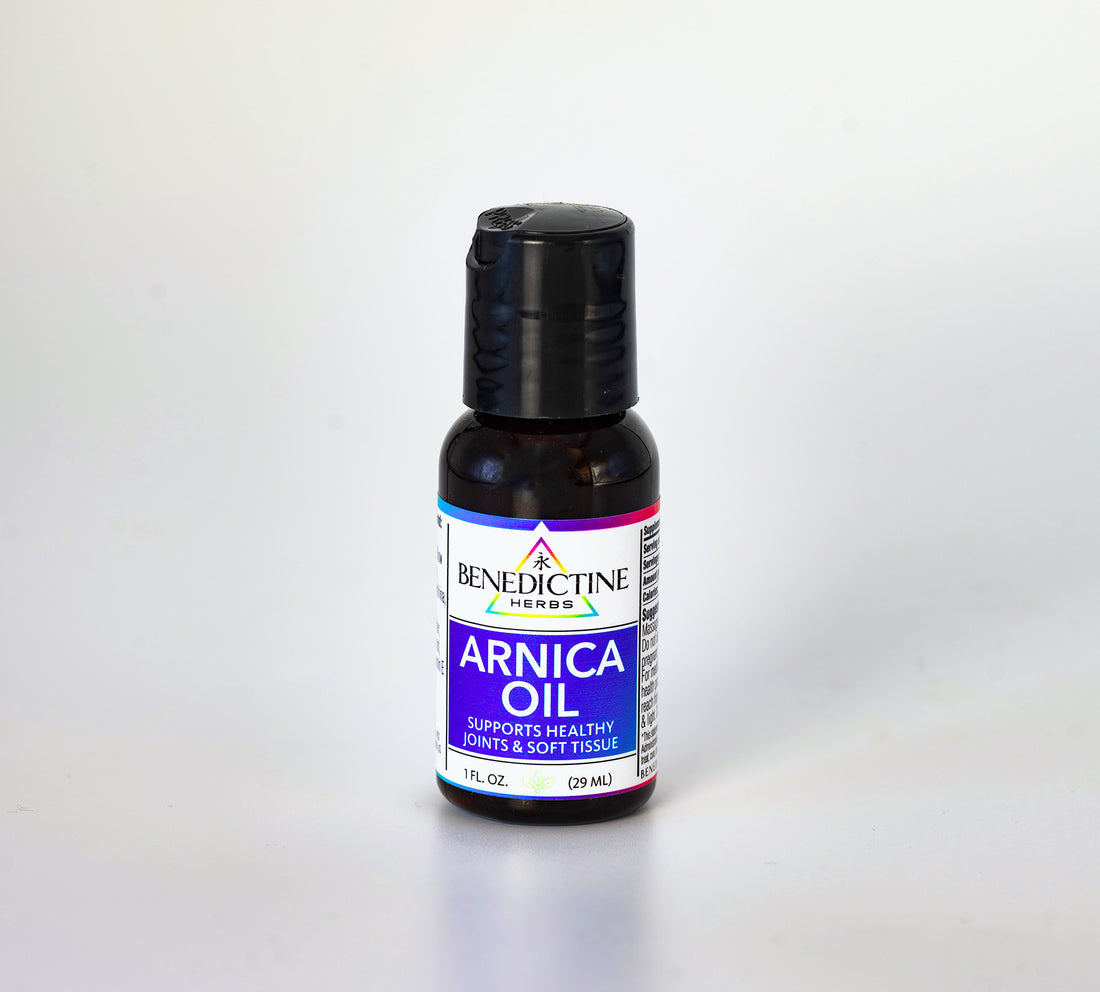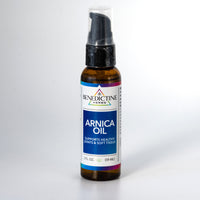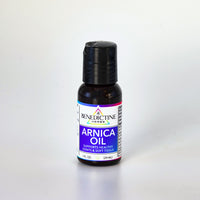 Multi-Purpose, Anti-Inflammatory Topical
A premium Arnica Oil, this multi-purpose formula provides soothing relief for painful joints and soft tissue pain*, making it ideal for inflammation due to sports injuries, sprains, fractures, strains, arthritis, dislocations, contusions, and rheumatic conditions. Our specialized oil is infused with natural ingredients like White Willow Bark and Passion Flower, which enhance the aspirin content and pain relieving effect. In addition, we include other herbs known for skeletal pain, joint pain, and wound care. Topical Arnica Oil is useful for circulatory conditions including inflamed veins and bruising, and makes a great massage oil for painful areas. Infused with plant-based powerhouse ingredients, our multi-tasking Arnica Oil is a must-have first aid topical for your home's medicine cabinet. Applications include: Acute pain, sports injuries, muscle strain, sprains, contusions, bruises, fractures, arthritic joints, circulation issues, phlebitis, pain relief.
Arnica Flower (Arnica montana), Boswellia (Boswellia serrata), Goat's Rue (Galega officinalis), Guggul (Commiphora mukul), Licorice (Gan Cao), Meadowsweet (Filipendula ulmaria), Passion Flower (Passiflora incarnata), Pseudoginseng (San Qi), Tiger's Claw (Hai Tong Pi), Valerian Root (Valeriana wallichii), White Willow Bark (Salix alba). Other Ingredients: Extra-Virgin Olive Oil, Vitamin E, Proprietary Homeopathics, Organic Essential Oils: Tangerine, White Grapefruit, Lavender, Roman Chamomile, Bergamot.
External use only. Massage into unbroken skin as needed. Do not use if allergic to salicylates, pregnant, or if seal is broken. For medical concerns, consult health practitioner before use. Keep away from children. Store in a cool, dark place.
*This statement has not been evaluated by the Food & Drug Administration: This Product is not intended to diagnose, treat, cure, or prevent any disease.