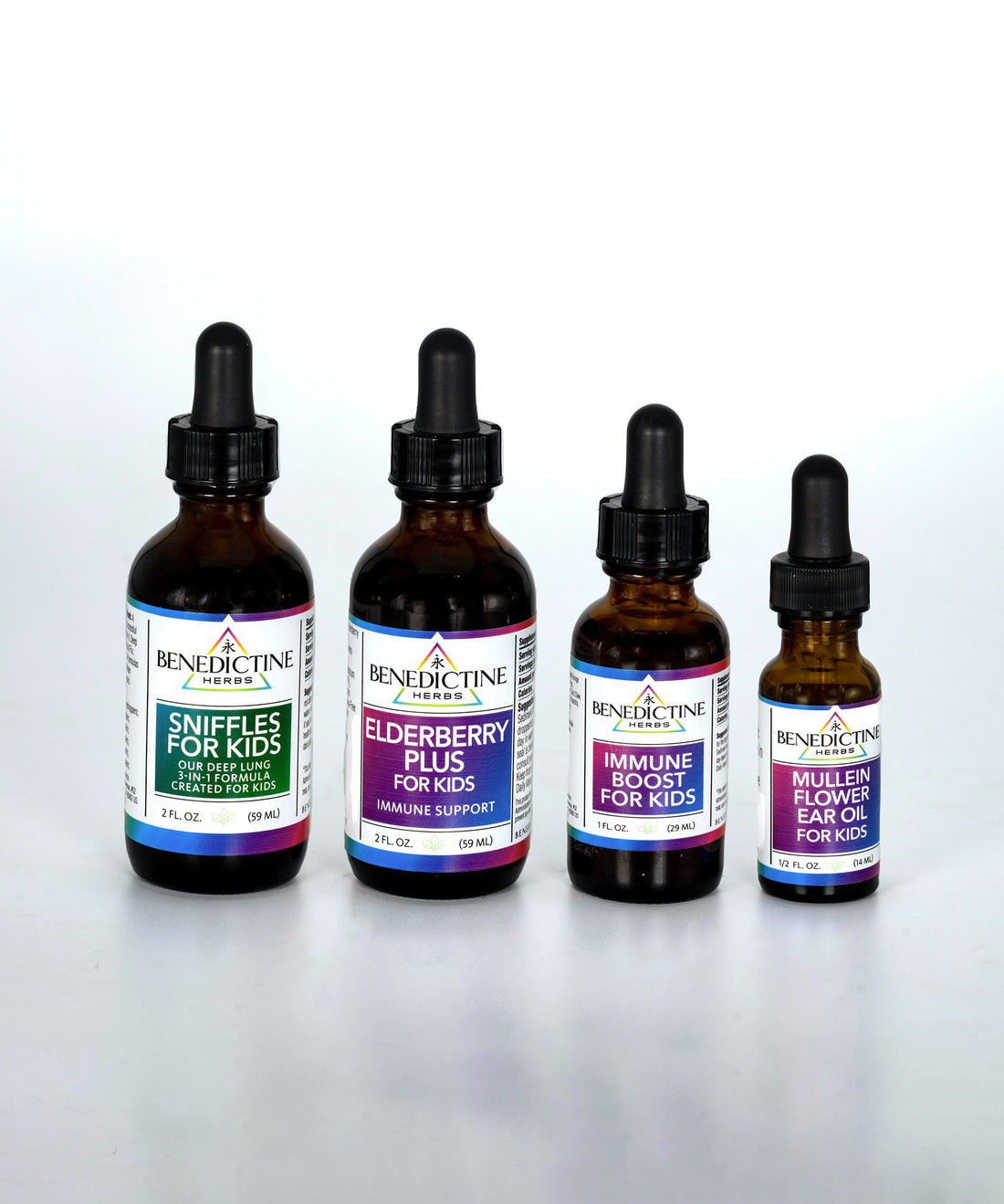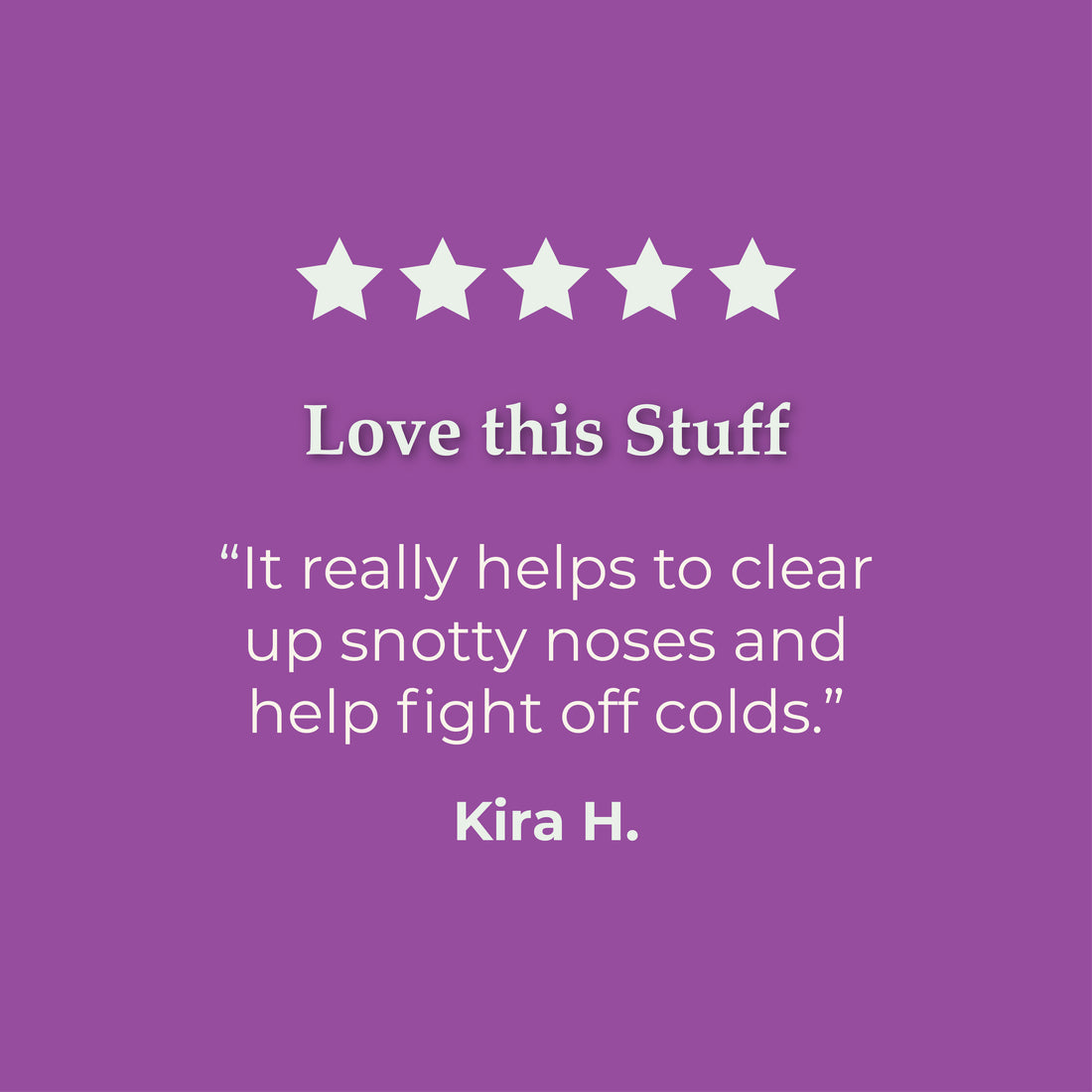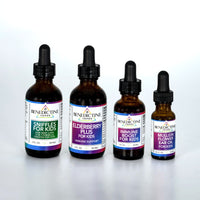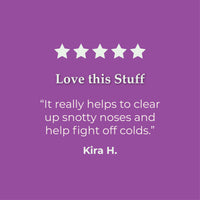 Children's Cold and Flu Kit
Support Cold & Flu Symptoms At A Discount
Sniffles for Kids - 2 oz.: This is our Deep Lung 3 in 1 formula specially formulated for children. This will be especially effective if taken within the first 24 hours of the onset of symptoms. Sniffles for Kids has been known to lessen the length and severity of a cold or flu.*

Elderberry For Kids - 2 oz.: This year, flu and colds have been particularly difficult on the lungs, with coughs descending quickly and lingering. Elderberry is particularly effective at breaking up the congestion and mucous to help assist in making a cough more productive.

Mullein Ear Oil - 1/2 oz: This is an excellent option for mild to moderate ear pain. It is gentle and soothing especially when warmed prior to use.

Immune Help For Kids - 1 oz.: This is our Immune Plus formula adapted for children. Immune Help for Kids is effective at boosting the immune system and should be used prior to getting sick. We recommend taking this a week prior to any situations that may stress the immune system: going back to school, an extended plane ride, or if you or your children are experiencing a stressful situation such as a new school, a birth or death in the family, sudden unemployment, divorce, or even an extended chronic illness.

Regular Price for the Children's Cold and Flu Kit is $80.99. Our Special Pricing below is $60.99 (25% off)!
*This statement has not been evaluated by the Food & Drug Administration: This Product is not intended to diagnose, treat, cure, or prevent any disease.