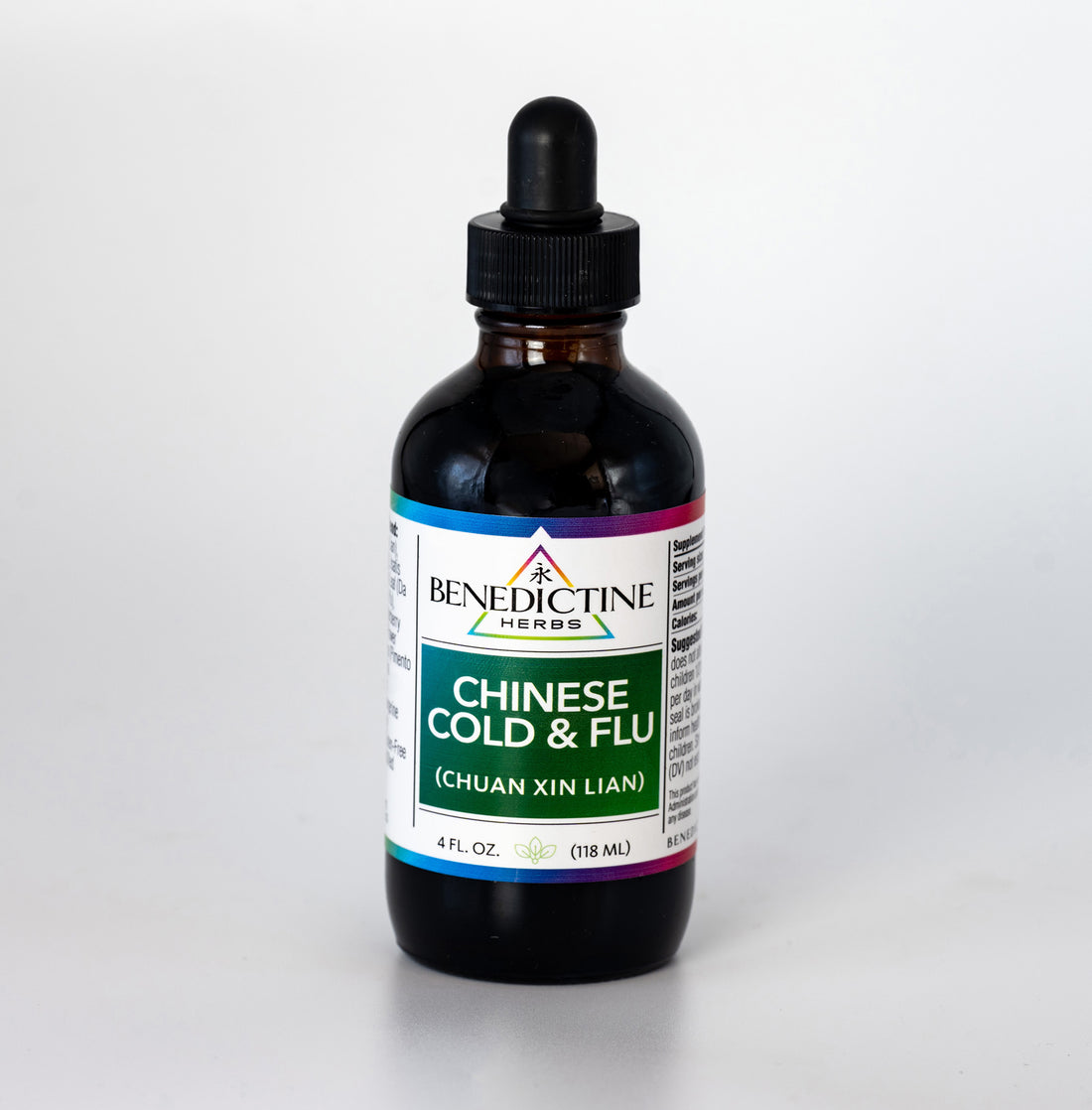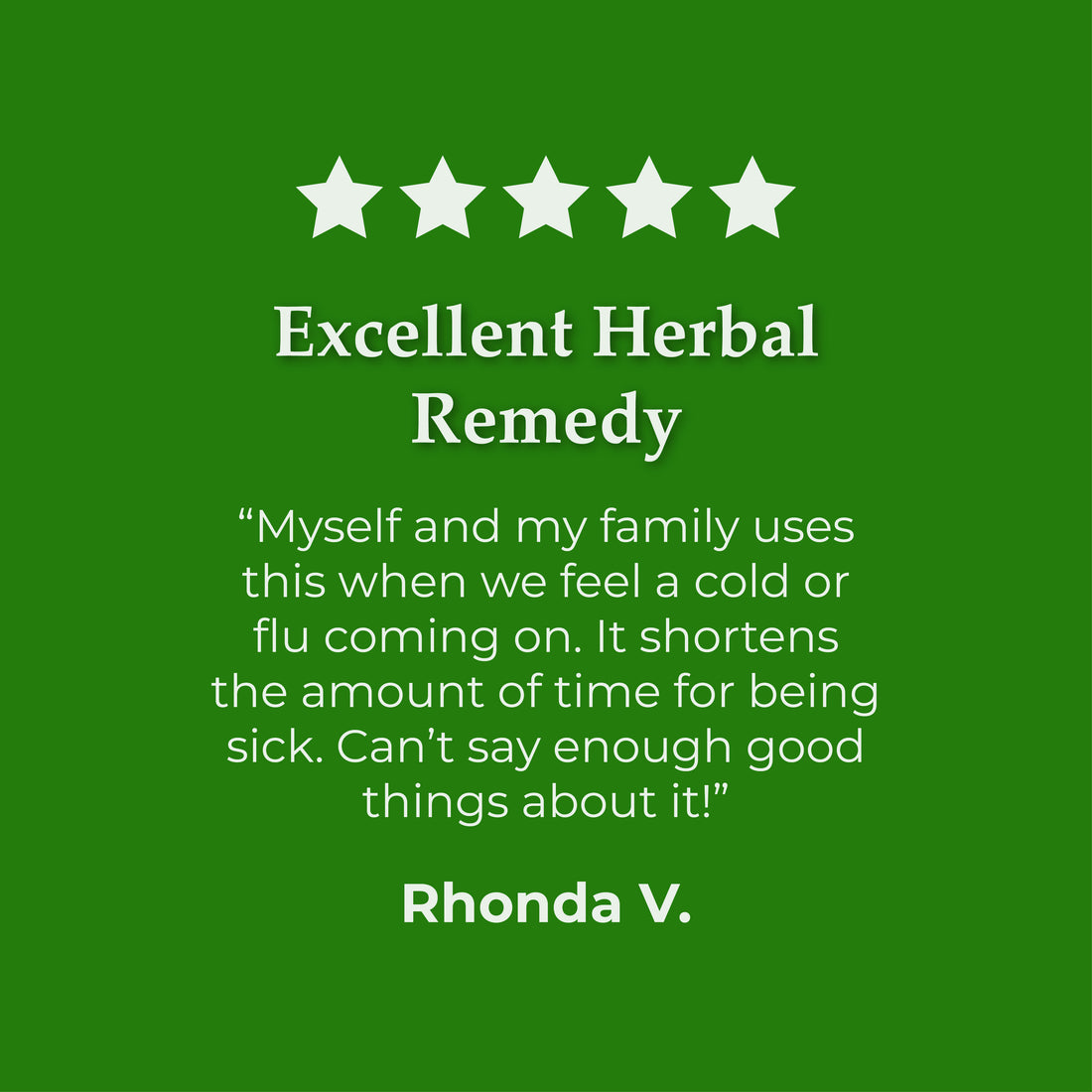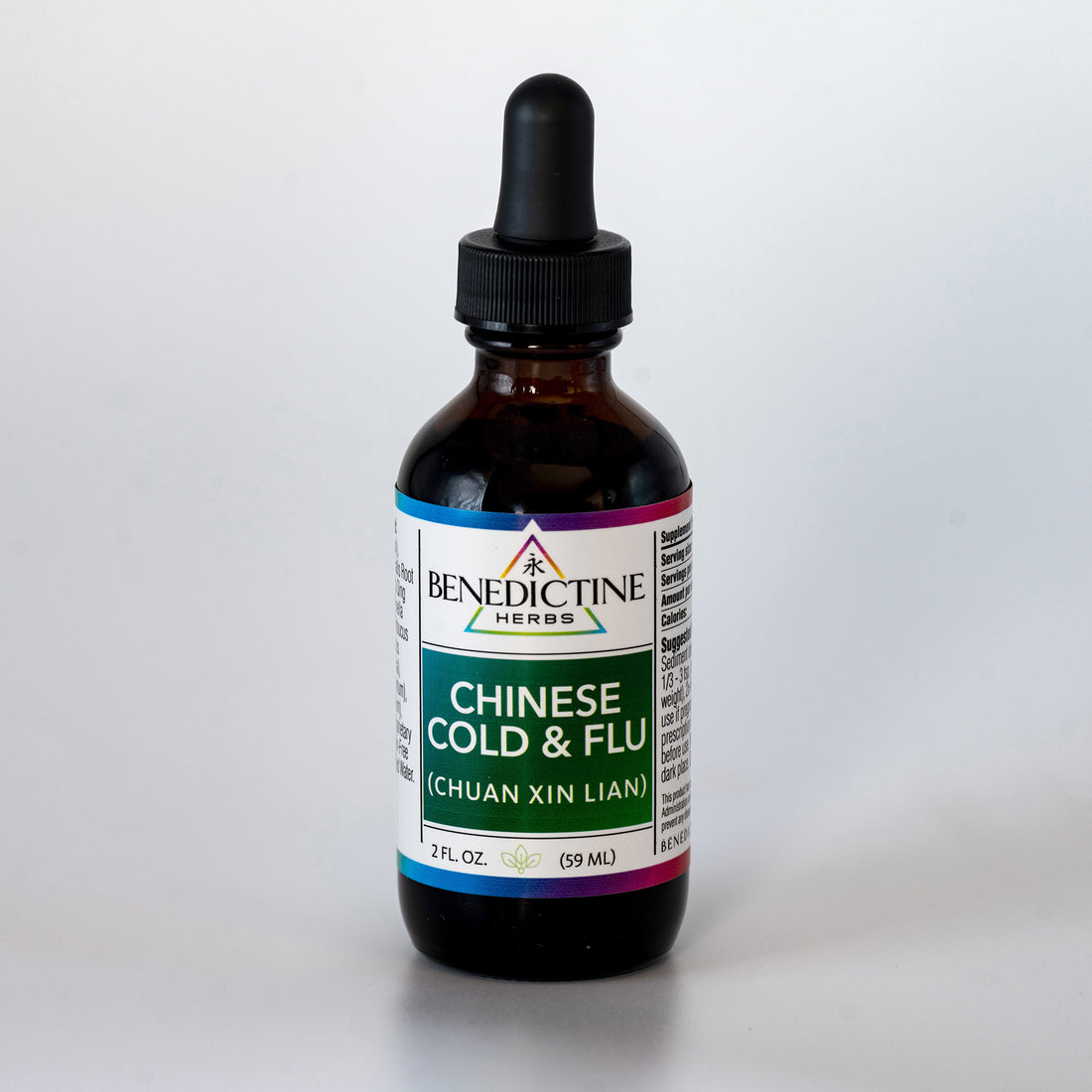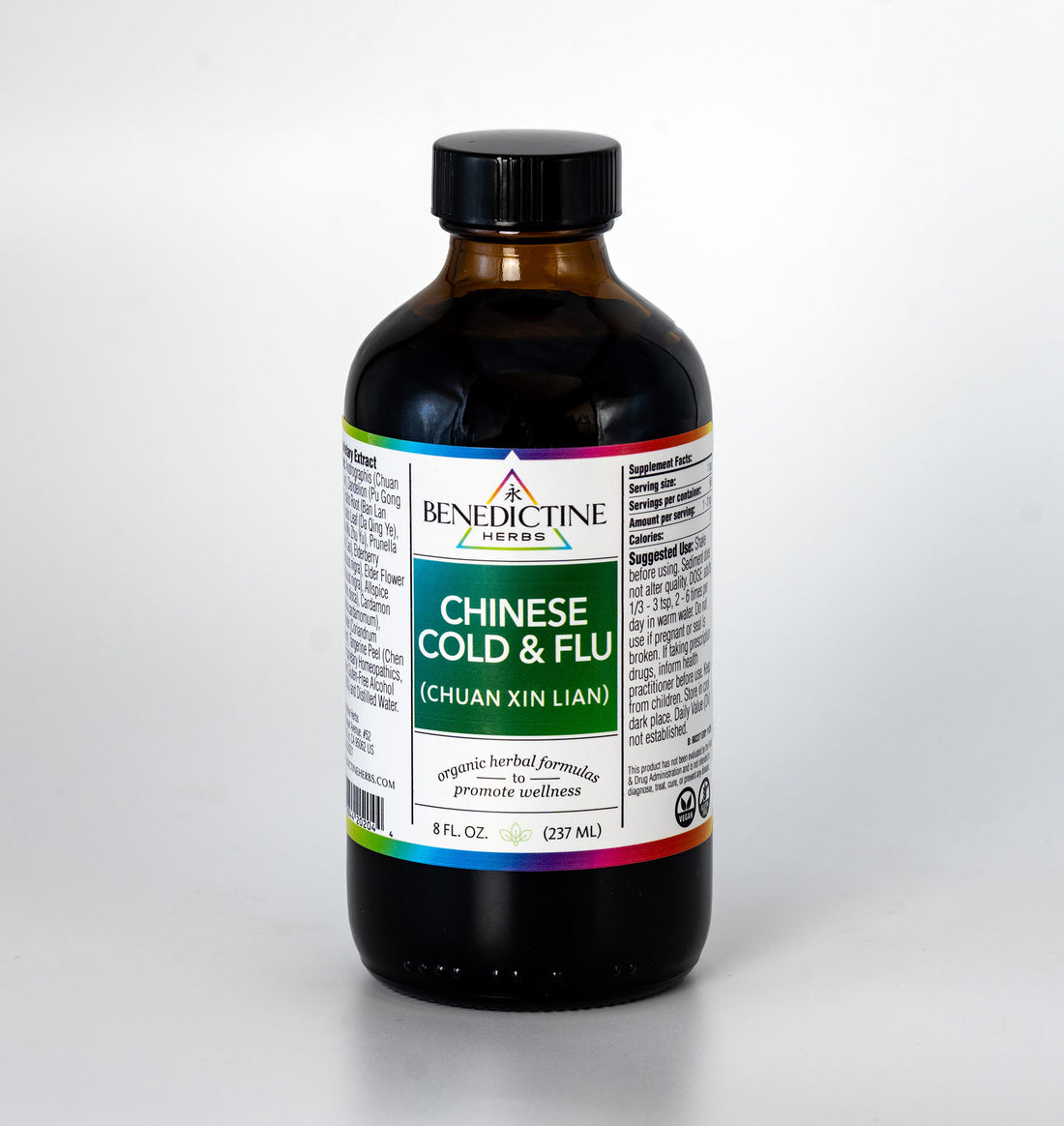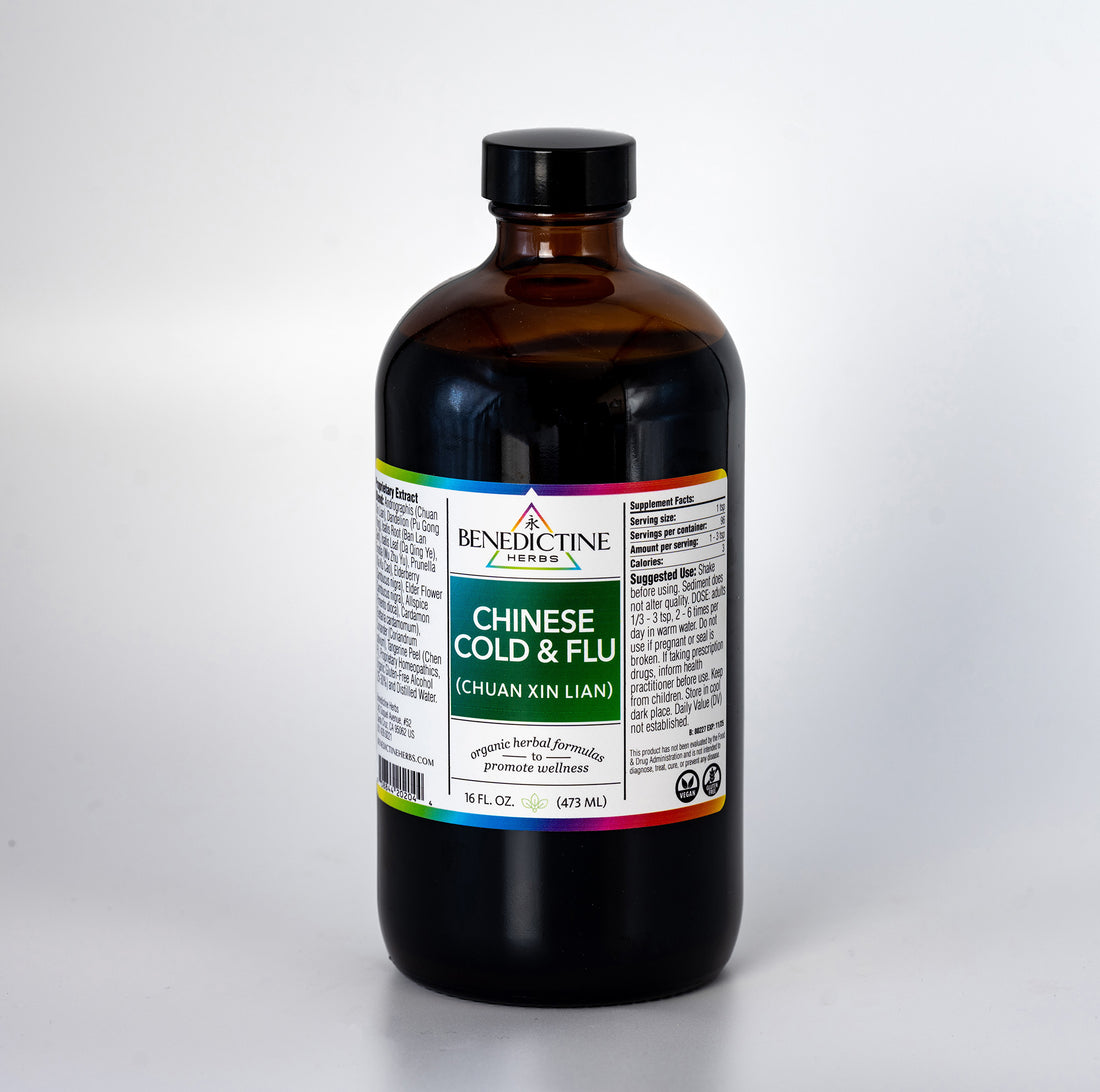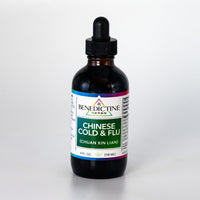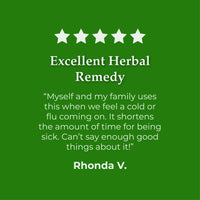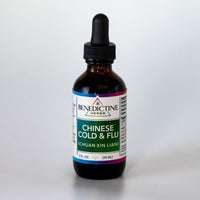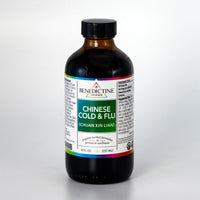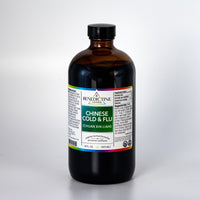 Chinese Cold & Flu Remedy
All-Natural Herbal Formula
Chinese Cold & Flu is a multi-purpose and natural remedy based on the traditional Chinese herbal formula for clearing toxins from the body. Our broad spectrum Chinese anti-microbial* is ideal for colds and flu, viral tonsillitis, viral hepatitis, herpes simplex, herpes zoster, measles, mumps, chicken pox, and warts. The addition of Evodia warms the stomach and changes the antiviral application of this traditional Chinese formula so that it can be used for a longer period of time and by a broader cross section of people. Applications include: Cold, flu, bronchitis, sore throat, swollen lymph nodes, sinus infection, stuffy nose, boosting immunity, tonsillitis, herpes simplex and zoster, measles, mumps, chicken pox, warts.
Andrographis (CHUAN XIN LIAN), Dandelion (PU GONG YING), Isatis Root (BAN LAN GEN), Isatis Leaf (DA QING YE), Evodia (WU ZHU YU), Prunella (XIA KU CAO), Elderberry (Sambucus nigra), Elder Flower (Sambucus nigra), Allspice (Pimento dioca), Cardamon (Elettaria cardamomum), Coriander (Coriandrum sativum), Tangerine Peel (CHEN PI). Other Ingredients: Proprietary Homeopathics, Organic Gluten-Free Alcohol and Distilled Water.
Shake well before using. Sediment does not alter quality. Add 1 - 3 teaspoons, 2-6 times per day in warm liquid. Do not use if pregnant, nursing, or seal is broken. If taking prescription medication, inform your health practitioner before use. Keep away from children. Store in a cool dark place.
*This statement has not been evaluated by the Food & Drug Administration: This Product is not intended to diagnose, treat, cure, or prevent any disease.