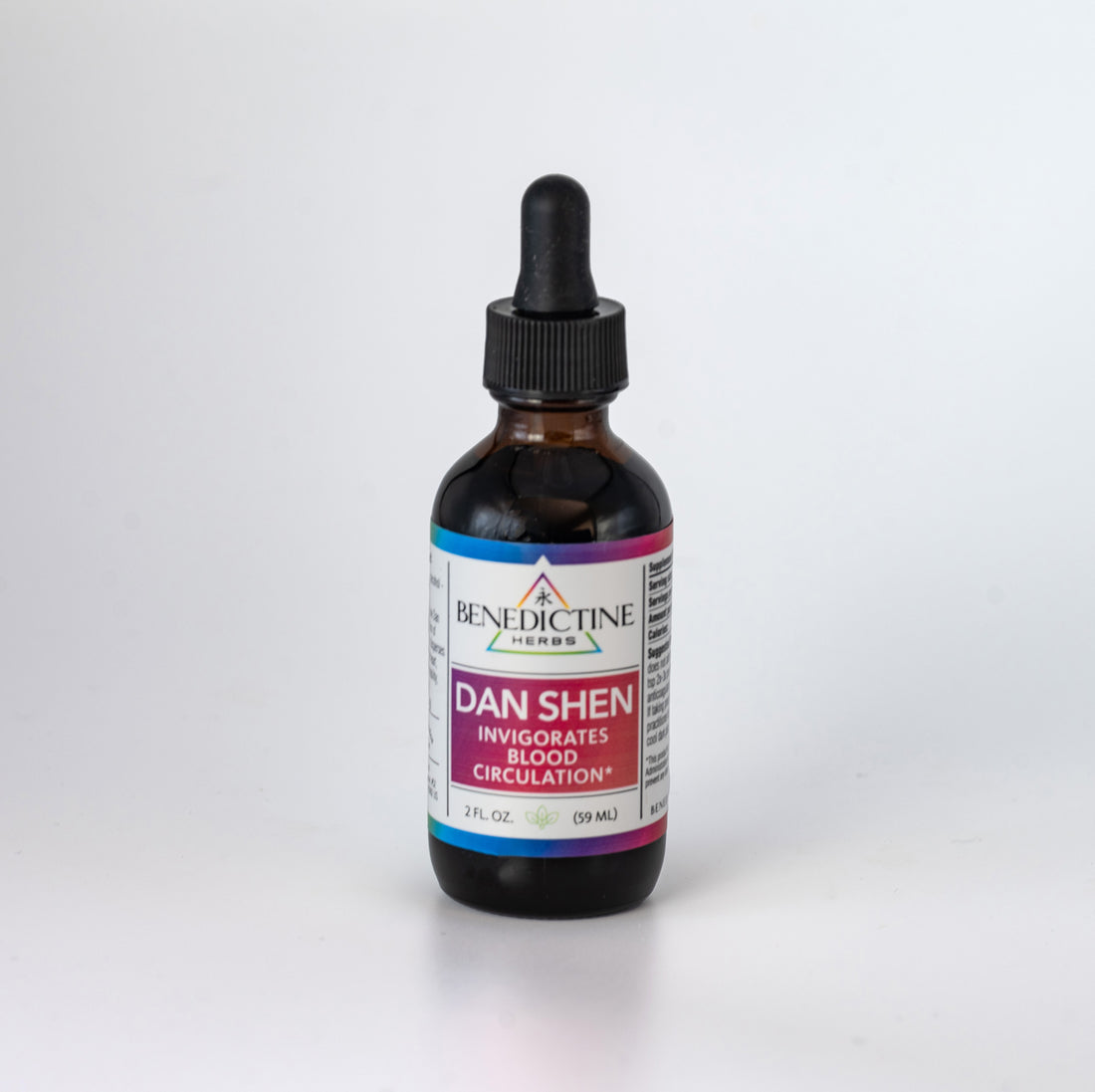 Invigorates Blood Circulation
Dan Shen is the most important and comprehensive Chinese herb used to treat  cardiovascular issues.  It invigorates the circulation of blood, removes blood stasis, disperses  pathogenic heat attacking the heart, and reduces palpitations, irritability, and insomnia caused  by the disturbance of the heart energy in Chinese medicine.  Other symptoms treatable by  Dan Shen are angina, coronary heart diseases, myocardial infarct, high blood pressure, and  irregularities in heart rate.  In clinical studies Dan Shen has also been demonstrated to be  effective for dysmenorrhea, amenorrhea, ulcers, and to lower blood sugar.   
"I use this in my practice ten times more frequently than other more notorious Chinese  herbs such as ginseng or dong quai.  It addresses the second leading cause of death  in the United States: cardiovascular disease." -Martha
Dan Shen (Salvia miltiorrhiza), Distilled Water, Organic Gluten-Free Alcohol.
Shake before using. Sediment does not alter quality. DOSE: 2-8 droppers or 1/4 - 1 tsp 2x-3x per day in warm water. Do not use if taking anticoagulants, pregnant, nursing, or seal is broken. If taking prescription drugs, inform health practitioner before use. Keep from children. Store in cool dark place.
*This statement has not been evaluated by the Food & Drug Administration: This Product is not intended to diagnose, treat, cure, or prevent any disease.