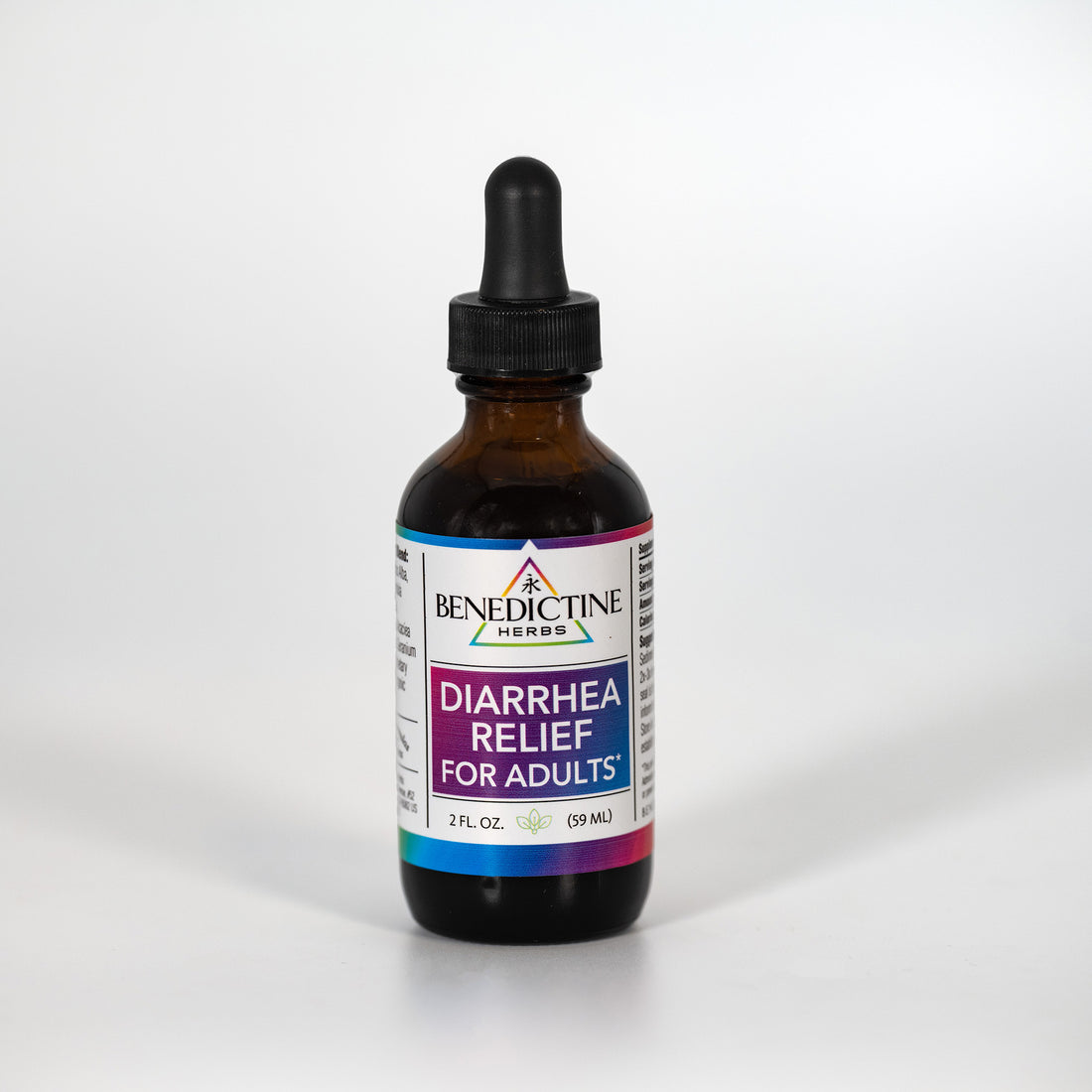 Diarrhea Relief for Adults
For safe relief of loose bowels. Use it for occasional diarrhea. Do not exceed 1 to 3 doses in a day.
Blackberry Root and Leaf (Rubus fruticosus), White Oak Bark (Quercus alba), Catnip (Nepeta cataria), Meadowsweet (Filipendula ulmaria), Ginger (Zingiber officinale), Red Raspberry (Rubus idaeus), Witch Hazel (Hamamelis virginiana), Catechu (Acacia catechu), Shepherd's Purse (Capsella bursa-pastoris), Rosehips (Rosa canina), Wild Geranium Root (Geranium maculatum) and proprietary homeopathics in an organic alcohol-water extract.
Shake well before using. Sediment does not alter quality. Add 1 tsp, 2x - 3x per day in warm water. Do not use if pregnant or seal is broken. If taking prescription drugs, inform health practitioner before use. Keep from children. Store in cool dark place. If symptoms persist, see your health practitioner.
*This statement has not been evaluated by the Food & Drug Administration: This Product is not intended to diagnose, treat, cure, or prevent any disease.