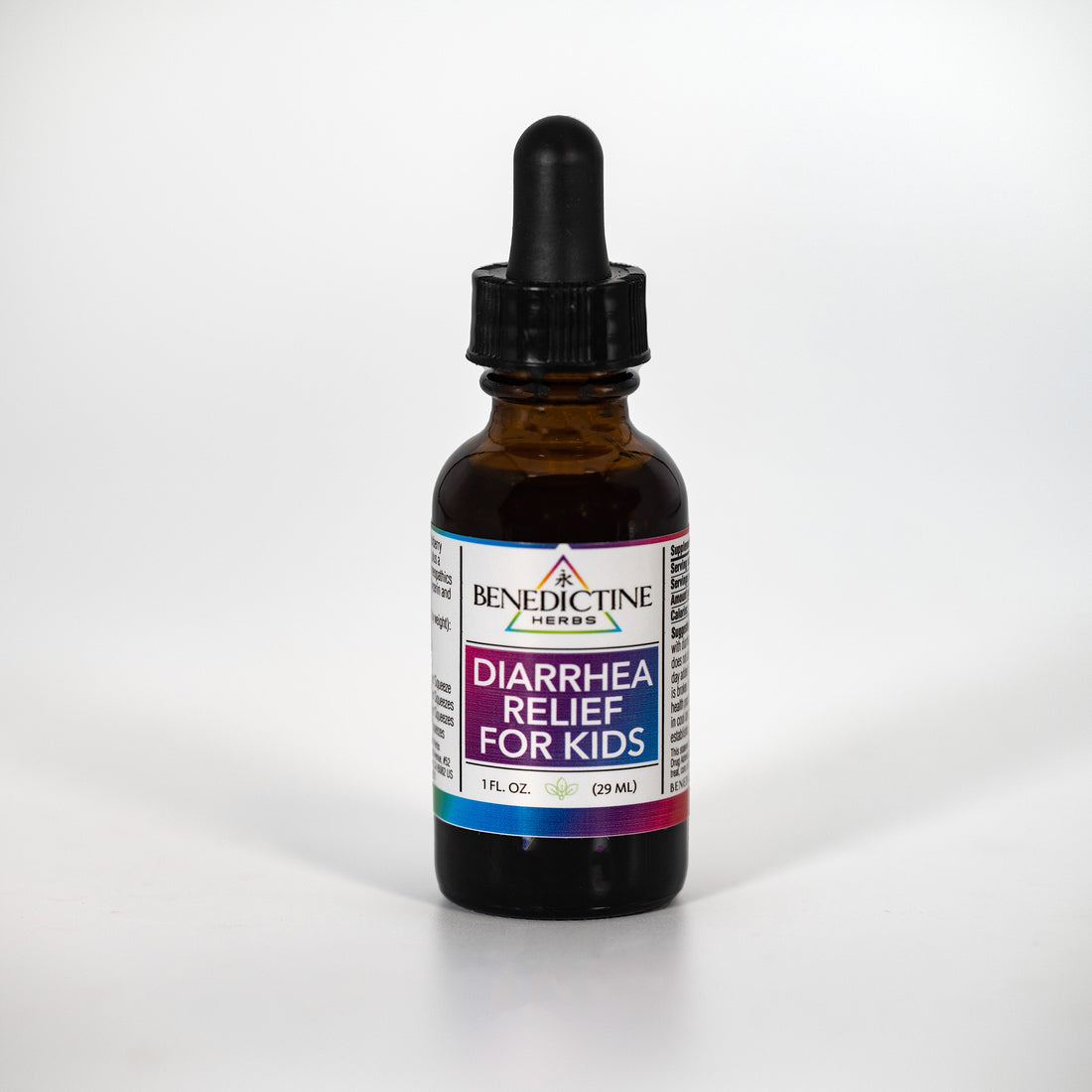 For safe relief of loose bowels. Use it for occasional diarrhea. Do not exceed 1 to 3 doses in a day. 
This formula has been adapted for children: we use vegetable glycerin to reduce the alcohol content to 5%.
Blackberry Root and Leaf (Rubus armeniacus), Proprietary Homeopathics, Organic Vegetable Glycerin, Organic Gluten-Free Alcohol (5%), and Distilled Water.
Shake well before using. Sediment does not alter quality. Kids over 1 year: 2-3 droppers full in water or juice for taste 2-6 times a day, or every 2 hours as needed. Infants under 1 year: 8 drops - 1 dropper, or as practitioner recommended. Do not use if seal is broken. Keep away from children. Store in a cool dark place.
*This statement has not been evaluated by the Food & Drug Administration: This Product is not intended to diagnose, treat, cure, or prevent any disease.