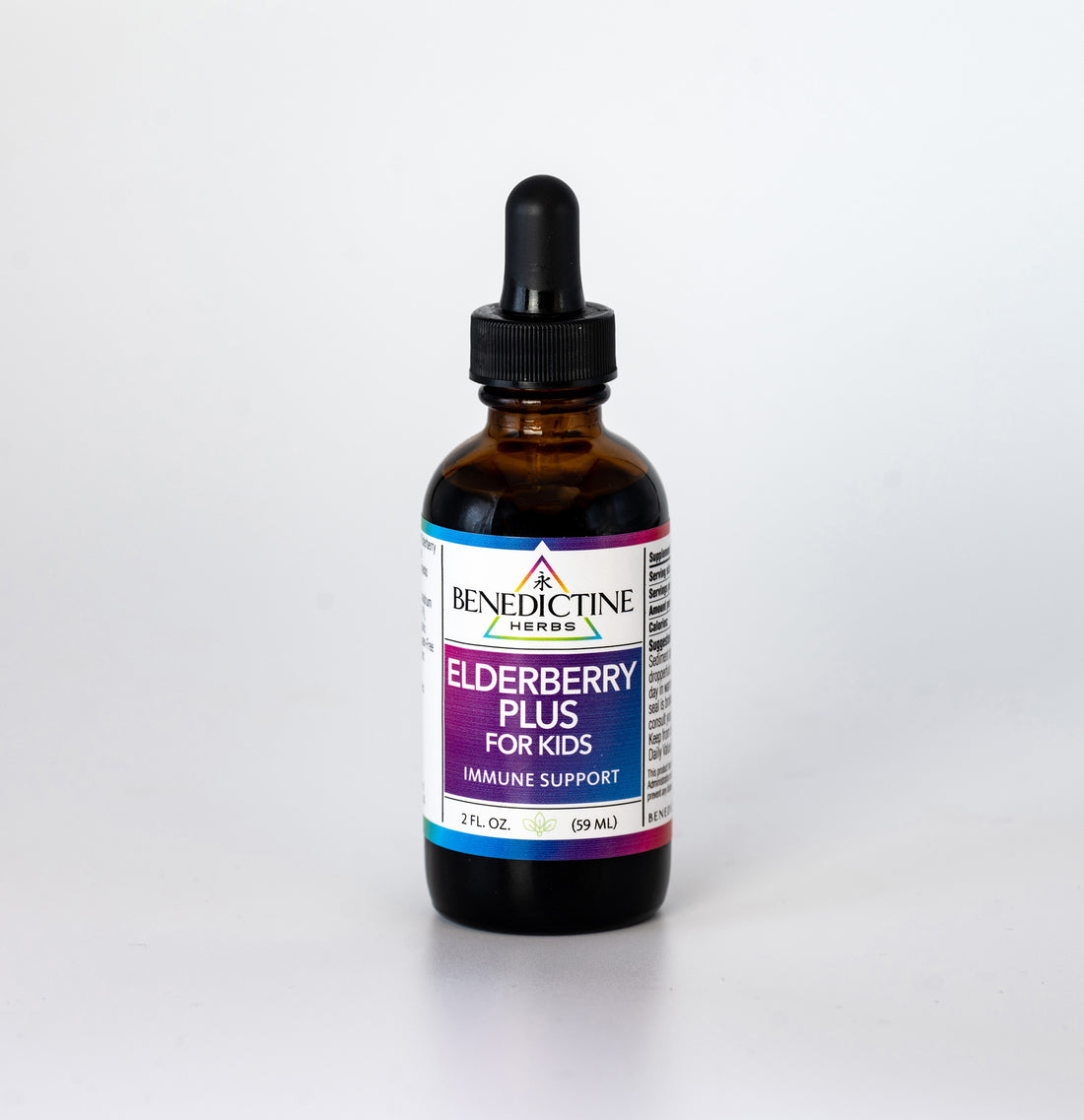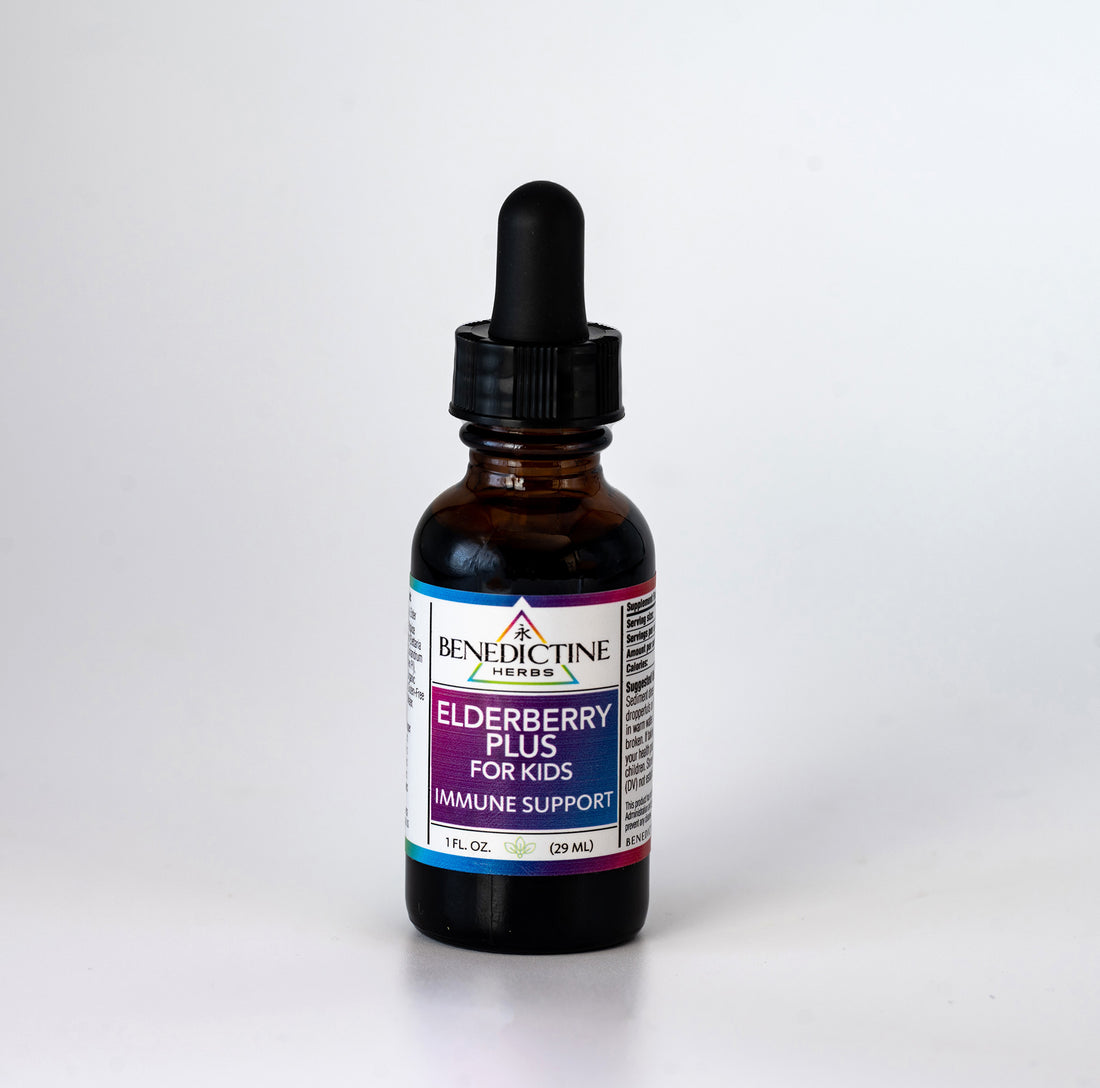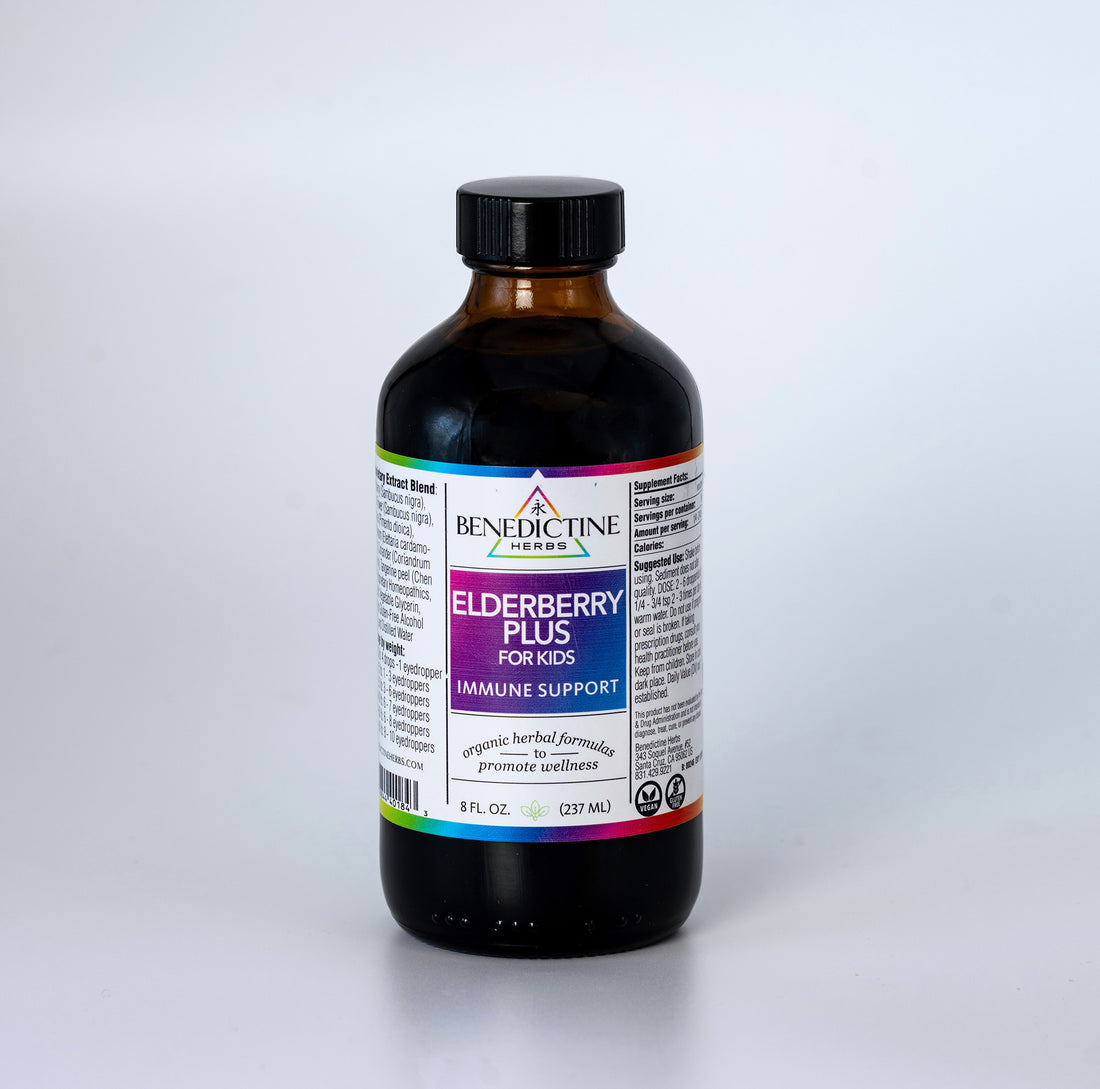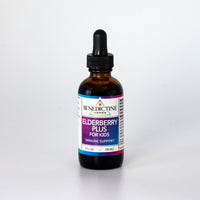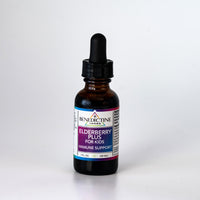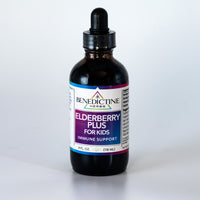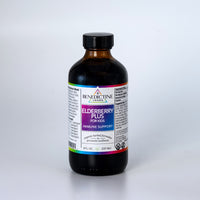 Respiratory & Cold Support Formula
Specifically created for youngsters, Elderberry For Kids provides immune support and helps manage cold and flu symptoms, sore throat, and cough in children*. This particular formula contains common garden herbs to assist upper respiratory health by augmenting  microcirculation, and is useful toward the end of a cold, when symptoms are lessening, but still lingering. Our versatile herbal kids' supplement is based on our adult immune formula, and uses organic vegetable glycerin to reduce the alcohol content, with added flavor. Elderberry For Kids supplement is vegan, gluten-free, and organic, making it an ideal addition for any family, and is a suitable option for seniors with cough. Applications include: Immune and bronchial support, cold, flu, sore throat, cough, bronchitis, respiratory infection.
Elderberry (Sambucus nigra), Elder Flower (Sambucus nigra), Allspice (Pimento dioica), Cardamom (Elettaria cardamomum), Coriander (Coriandrum sativum), Tangerine peel (CHEN PI). Other Ingredients: Proprietary Homeopathics, Organic Vegetable Glycerin, Organic Gluten-Free Alcohol (5%), and Distilled Water.
Shake well before using. Sediment does not alter quality. Kids over 1 year: 2-3 droppers full in water or juice for taste 3-4 times a day, or every 2 hours as needed. Infants under 1 year: 8 drops - 1 dropper, or as practitioner recommended. Do not use if seal is broken. Keep away from children. Store in a cool dark place.
*This statement has not been evaluated by the Food & Drug Administration: This Product is not intended to diagnose, treat, cure, or prevent any disease.