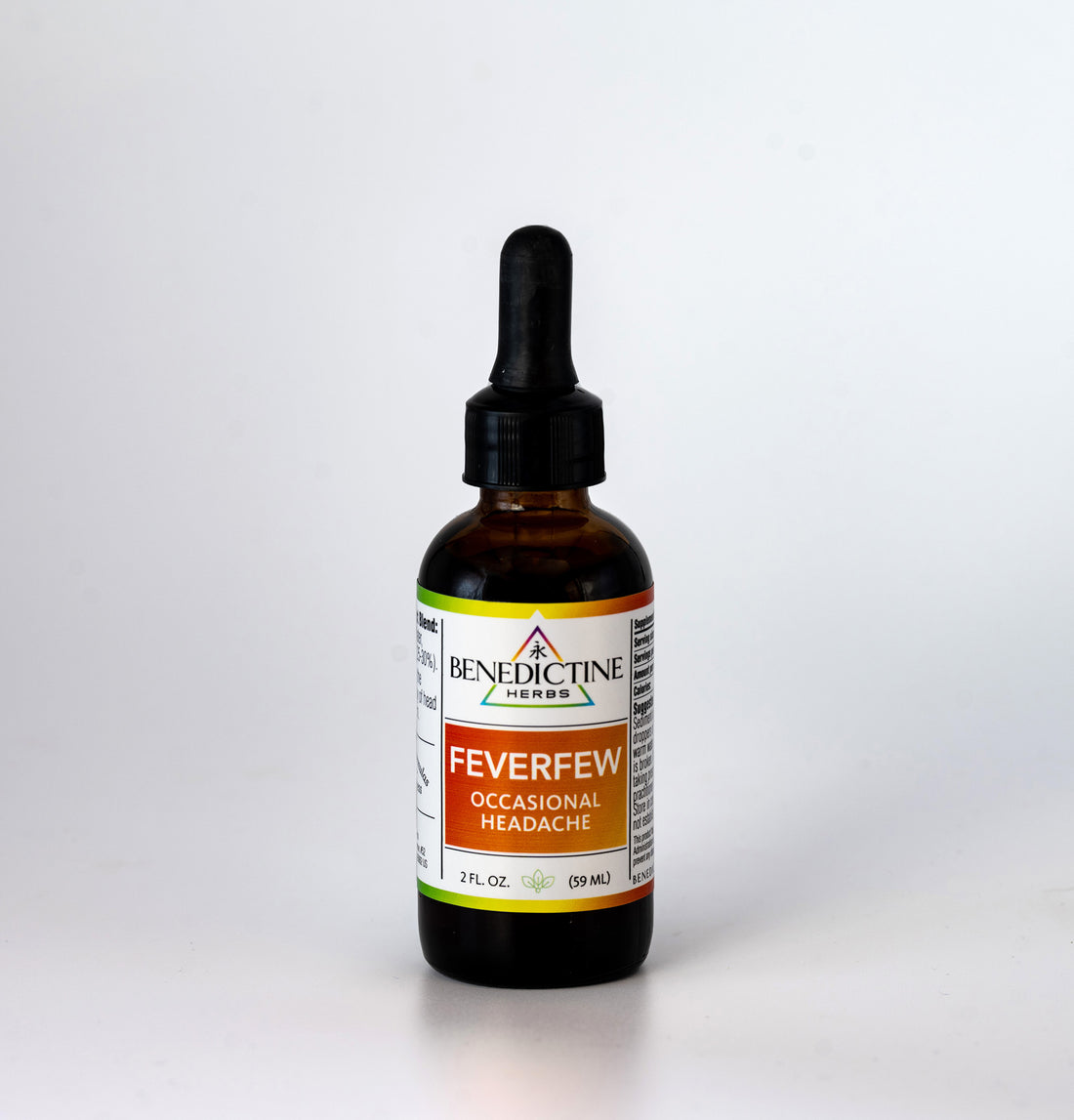 Although feverfew is primarily associated for use in head pain and inflammation, it contains substances that have been proven to help some cases of arthritis pain, rheumatism, dizziness, tinnitus, menstrual pain and muscle spasms as well.  Scientific studies have shown the use of feverfew may lessen the frequency and severity of headaches.  It may even be more effective than other NSAIDS (non-steroidal anti-inflammatories), such as aspirin. Feverfew acts on immune cells that indirectly block release of prostaglandin precursor production and prevents blood platelets from releasing inflammatory signals
Feverfew in organic alcohol-water extract.
Shake before using. Sediment does not alter quality. DOSE: 1- 4 droppers or 1/8 - 1/2 tsp 2x-4x per day in warm water. Do not use if pregnant or seal is broken. If headaches are frequent or taking prescription drugs, inform health practitioner before use. Keep from children. Store in cool dark place.
*This statement has not been evaluated by the Food & Drug Administration: This Product is not intended to diagnose, treat, cure, or prevent any disease.