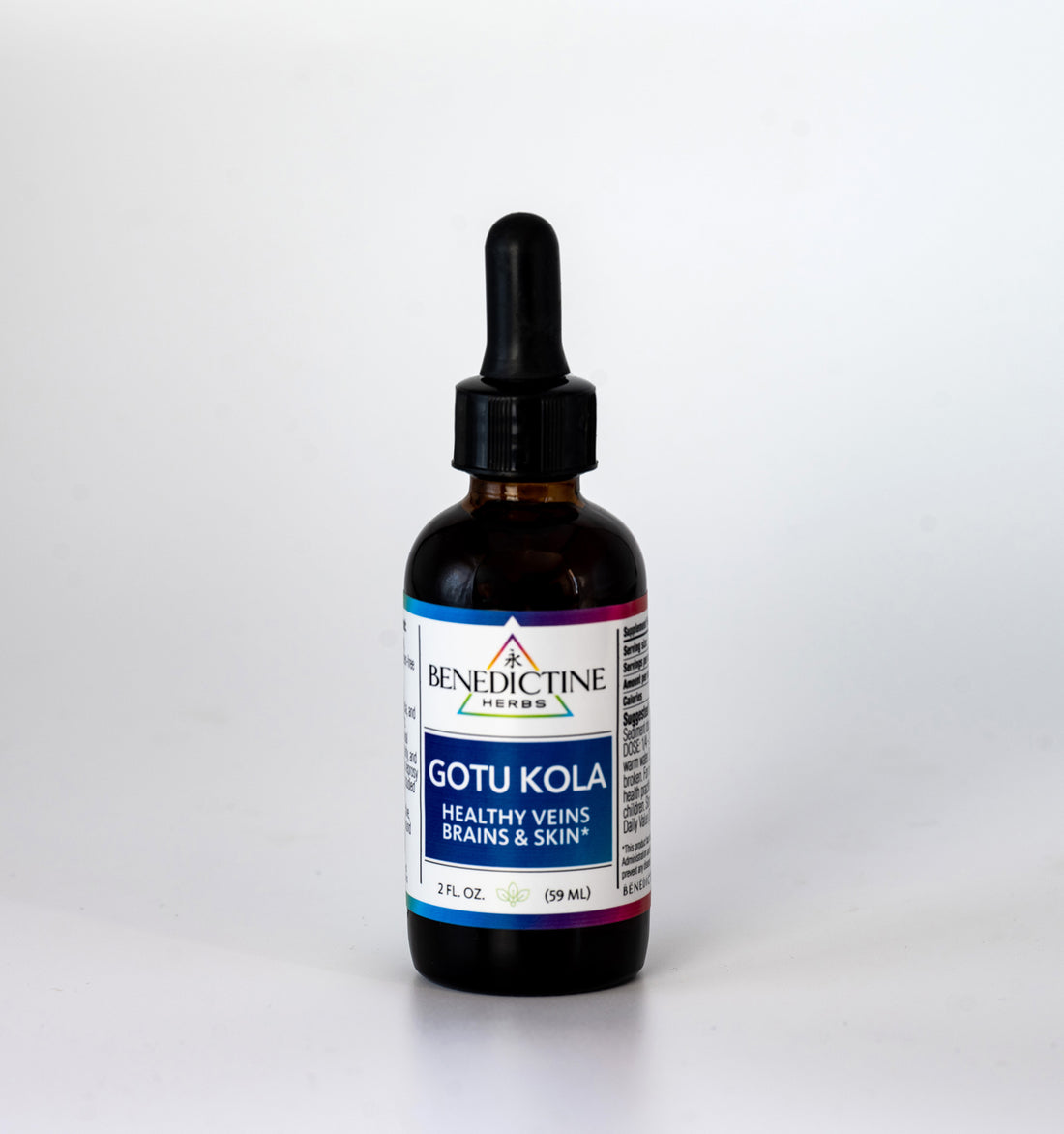 Healthy Veins, Brain and Skin
Gotu Kola has been used medicinally in India, Indonesia, and China for thousands of years.  Historically, it was used to heal wounds, improve mental clarity, and treat skin conditions such as leprosy and psoriasis.  There is a Chinese legend that refers to it as the fountain of life, because the ancient Chinese herbalist in the story was said to live for over 200 years as a result of using gotu kola.  Gotu Kola has been studied for its anti-inflammatory, anti-neoplastic, ulcer-protective, vascular/venous tone and wound healing effects. Today, American and European herbalists use gotu kola most frequently to treat circulatory issues such as chronic venous insufficiency.
Gotu kola in organic alcohol-water extract.
Shake before using. Sediment does not alter quality. DOSE: 2-6 droppers or 1/4 - 3/4 tsp 2x-3x per day in warm water. Do not use if seal is broken. If taking prescription drugs, inform health practitioner before use. Keep from children. Store in cool dark place.
*This statement has not been evaluated by the Food & Drug Administration: This Product is not intended to diagnose, treat, cure, or prevent any disease.