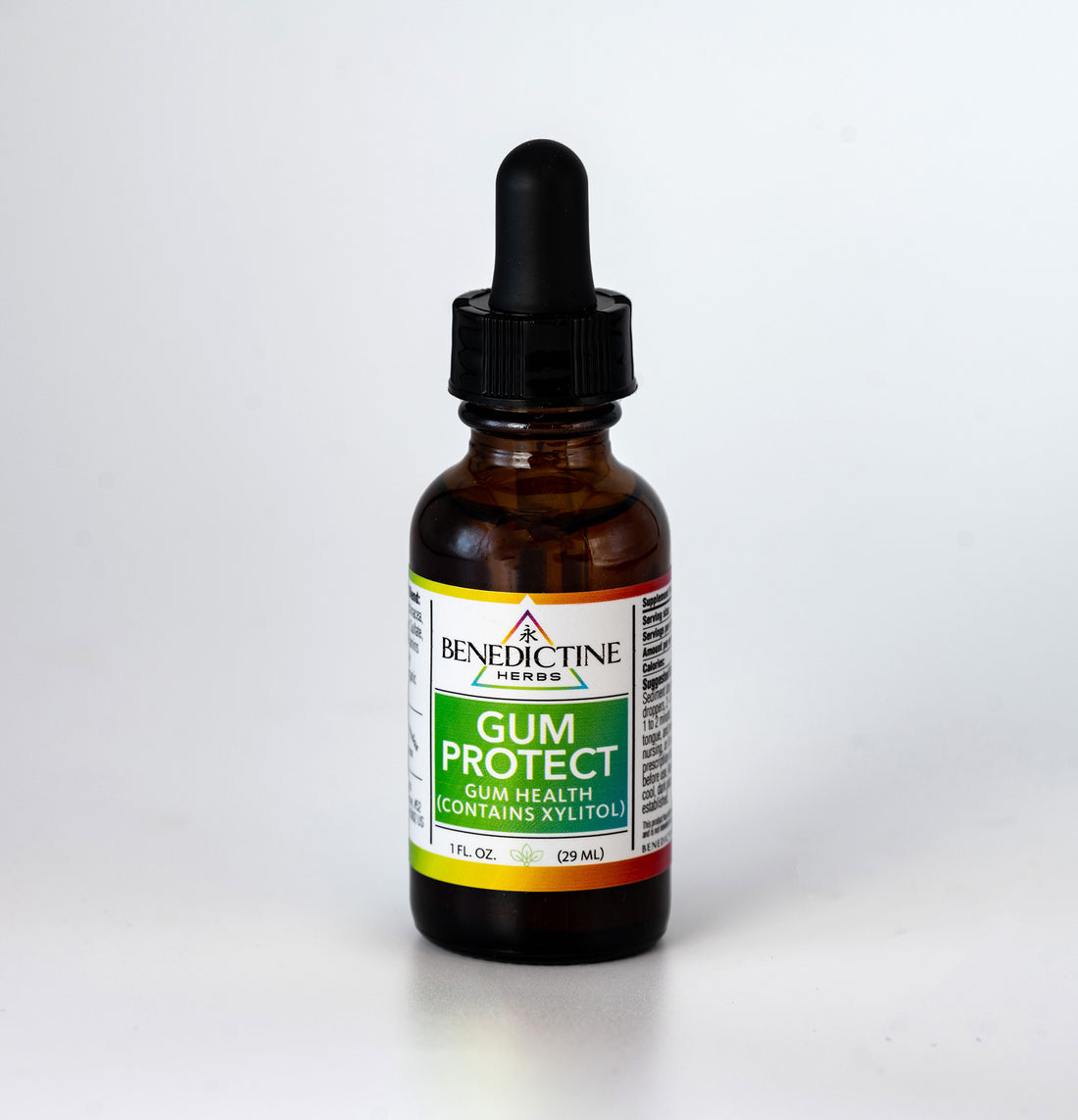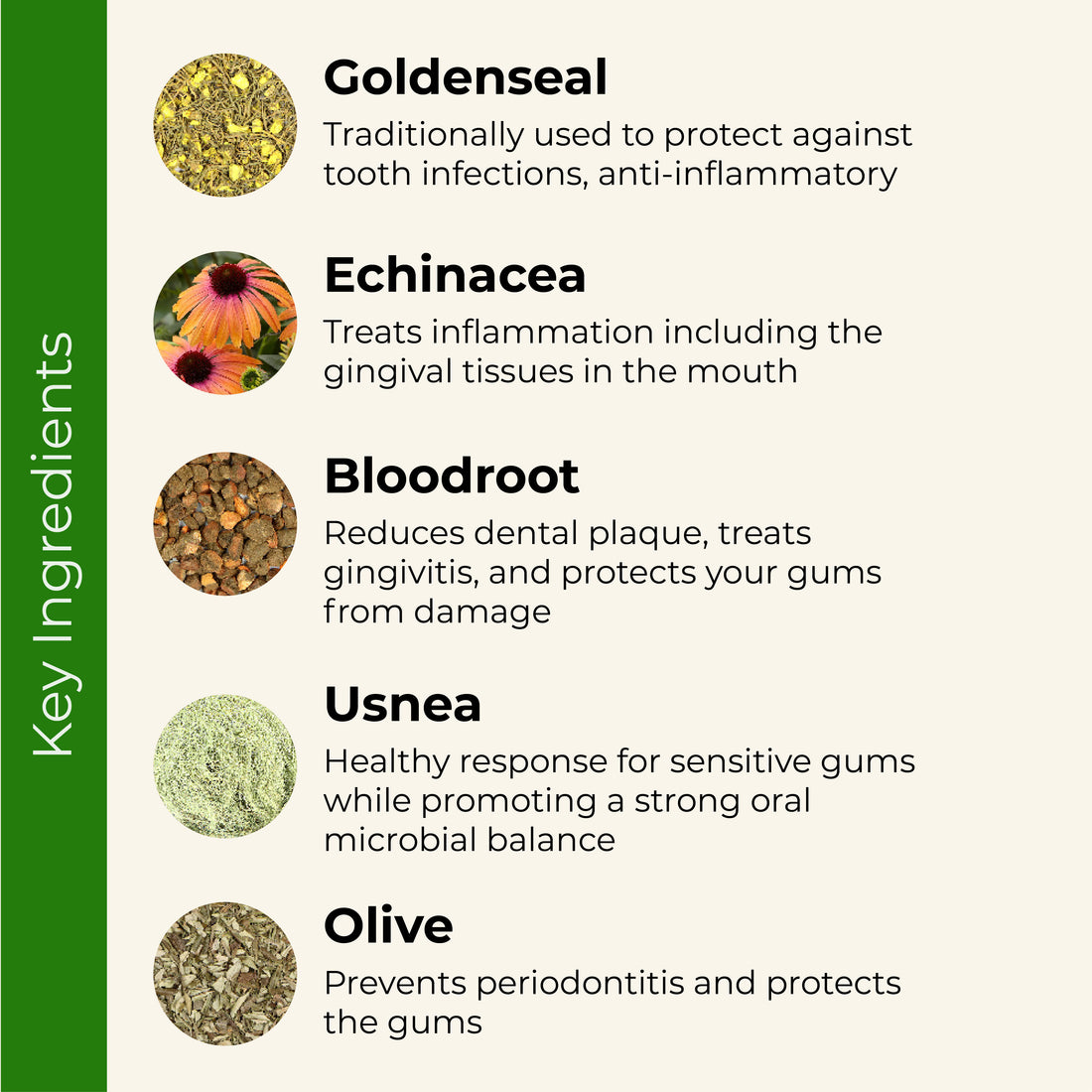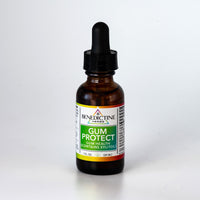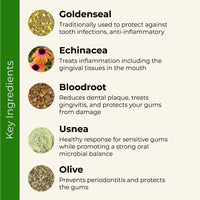 An all-natural formula that promotes gum health*, our effective Gum Protector Plus with Xylitol is an ideal supplement for those with chronic gum problems, deep pockets, or receding gum lines. This premium Gum Protector Plus is a proprietary herbal blend with anti-inflammatory, anti-microbial and anti-bacterial properties that may be beneficial for oral health. Using all-natural ingredients, our protective formula was created specifically to aid in gum health along with proper dental hygiene. This versatile fluid extract includes an array of vitamins and herbs, including clove, which helps relieve toothaches and other mouth pain. Applications include: Receding gums, mouth pain, deep gum pockets, toothaches.
Goldenseal (Hydrastis canadensis), Echinacea (Echinacea purpurea), Bloodroot (Sanguinaria), Usnea (Usnea barbata), Olive (Olea europaea), Grapeseed Skin (Vitis vinifera), Propolis, Calendula (Calendula officinalis), Indigo (QING DAI FEN), Phellodendron (HUANG BAI). Other Ingredients: Hydrous Magnesium Silicate, Calcium Sulfate (Gypsum fibrosum), Zinc, Vitamin E, Clove Oil, Willard Water, Xylitol, Proprietary Homeopathics, Organic Gluten-Free Alcohol and Distilled Water.
Shake well before use. Sediment does not alter quality. Apply 1-2 dropper fulls (1/8 - 1/4 tsp) to gum region, mix with saliva, and vigorously swish in mouth, working between teeth and gums for at least 30 seconds (the longer, the better). Massage gums with tongue, and swallow any residual liquid. Use 2-6 times per day, especially at bedtime. Do not use if pregnant, nursing, or if seal is broken. If taking prescription drugs, inform your health practitioner before use. Keep away from children. Store in a cool dark place.
*This statement has not been evaluated by the Food & Drug Administration: This Product is not intended to diagnose, treat, cure, or prevent any disease.