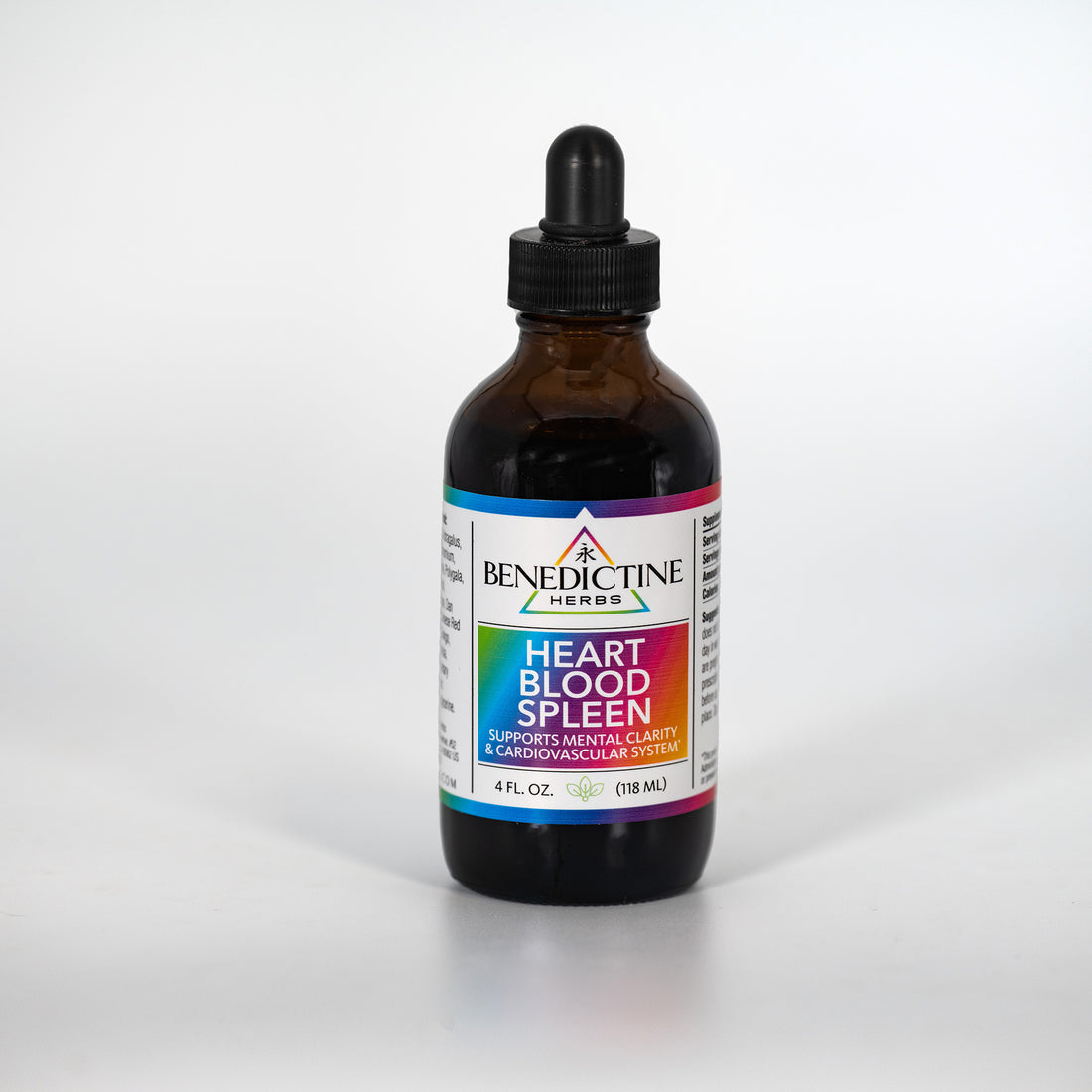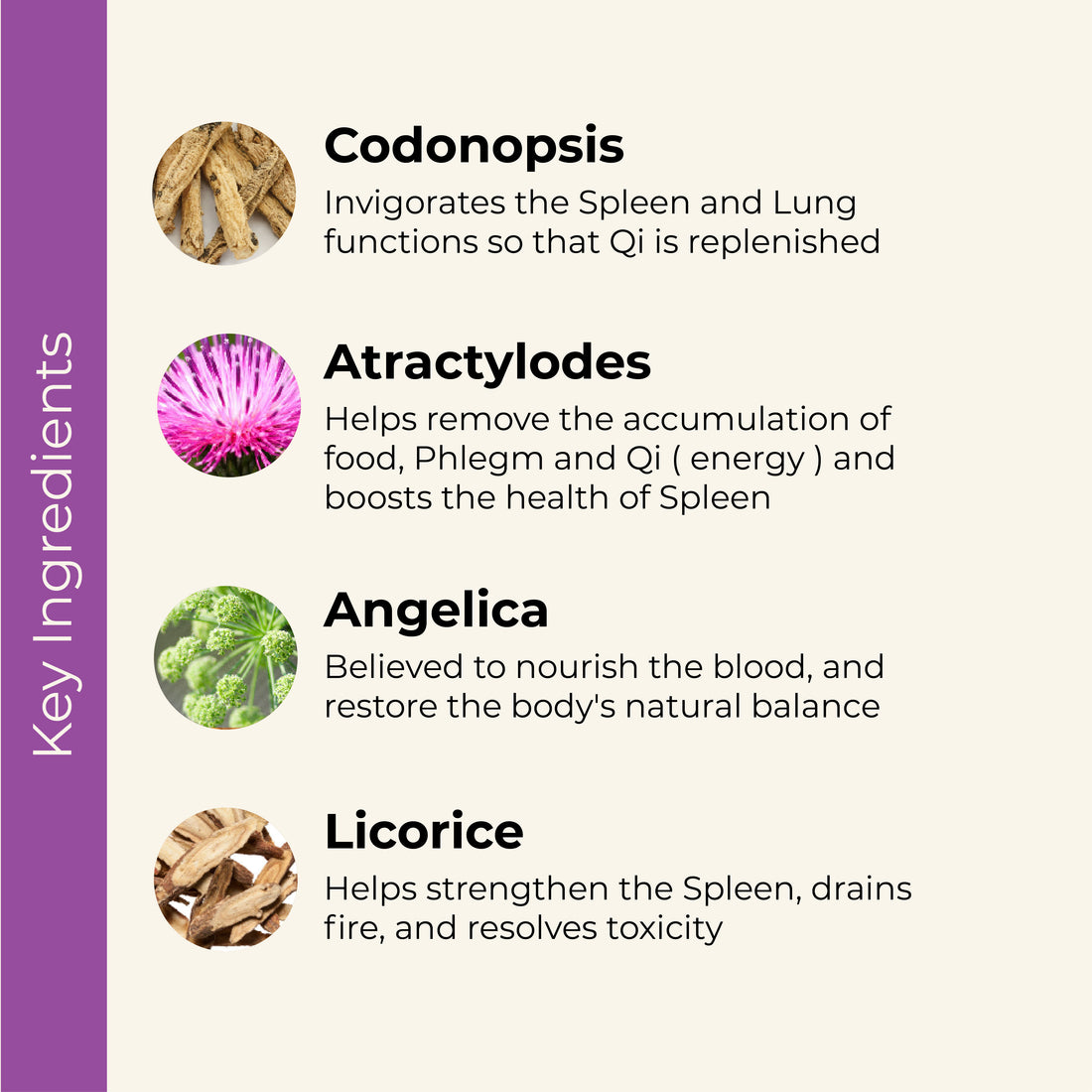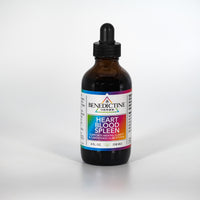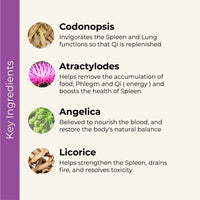 An herbal formula that supports the cardiovascular function and spleen function in charge of digestion, circulation, and creation of blood. It also provides cardiovascular support & distribution of nutrients.
Codonopsis (DANG SHEN), Atractylodes (CANG ZHU), Astragalus (HUANG QI), Angelica (DONG QUAI), Licorice (GAN CAO), Cinnamon (GUI ZI), Citron (XIANG YUAN), Red Date (DA ZAO), White Peony (BAI SHAO), Rehmannia (SHENG DI HUANG), Schisandra (WU WEI ZI), Poria (FU LING), Polygala (YUAN ZHI), Ginger (Zingiber officinale), Hawthorn Berry (Crataegus monogyna), Ophiopogon (MAI MEN DONG), Red Sage (DAN SHEN), Siberian Ginseng (Eleutherococcus senticosus), Red Ginseng (REN SHEN), Motherwort (Leonurus cardiaca), Horsechestnut (Aesculus hippocastanum), Dandelion (PU GONG YIN), Gotu Kola (Centella asiatica), Turmeric (Curcuma longa), Corydalis (YAN HU SUO), Ginkgo (Ginkgo biloba), Persica (TAO REN), Cnidium (SHE CHUANG ZI), Safflower (Carthamus tinctorius), Tangerine Seed (JU HE), Wormwood (Artemisia absinthium), Myrhh (Commiphora myrrha), Red Sage (DAN SHEN). Other Ingredients: Proprietary Homeopathics, Organic Gluten-Free Alcohol, Organic Vegetable Glycerin, Brandy and Distilled Water.
Shake well before using. Sediment does not alter quality. Add 1-2 teaspoons in liquid for taste, 2-3 times per day. Do not use if pregnant, nursing, or seal is broken. If taking prescription medication, inform your health practitioner before use. Keep away from children. Store in a cool dark place.
*This statement has not been evaluated by the Food & Drug Administration: This Product is not intended to diagnose, treat, cure, or prevent any disease.