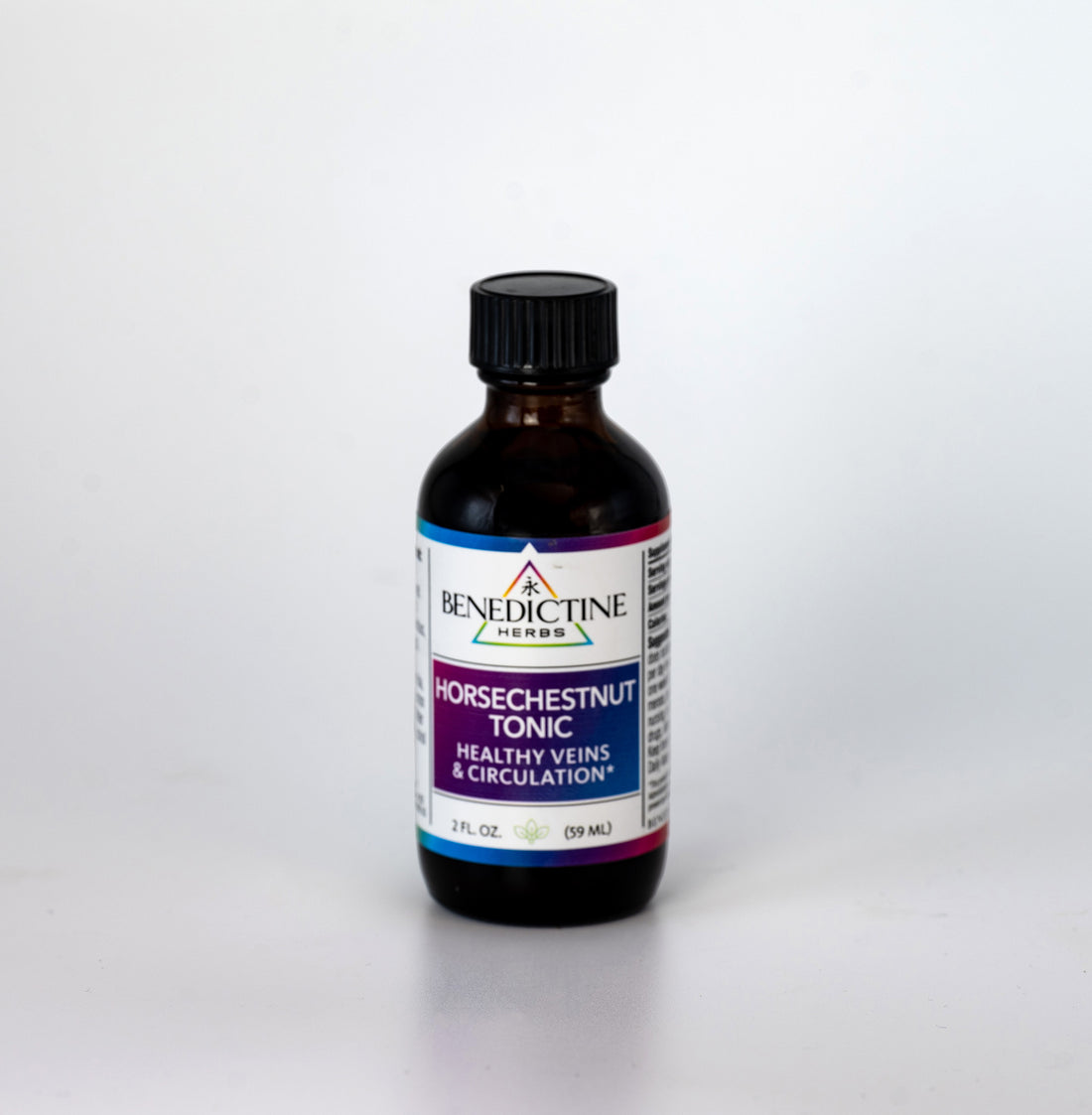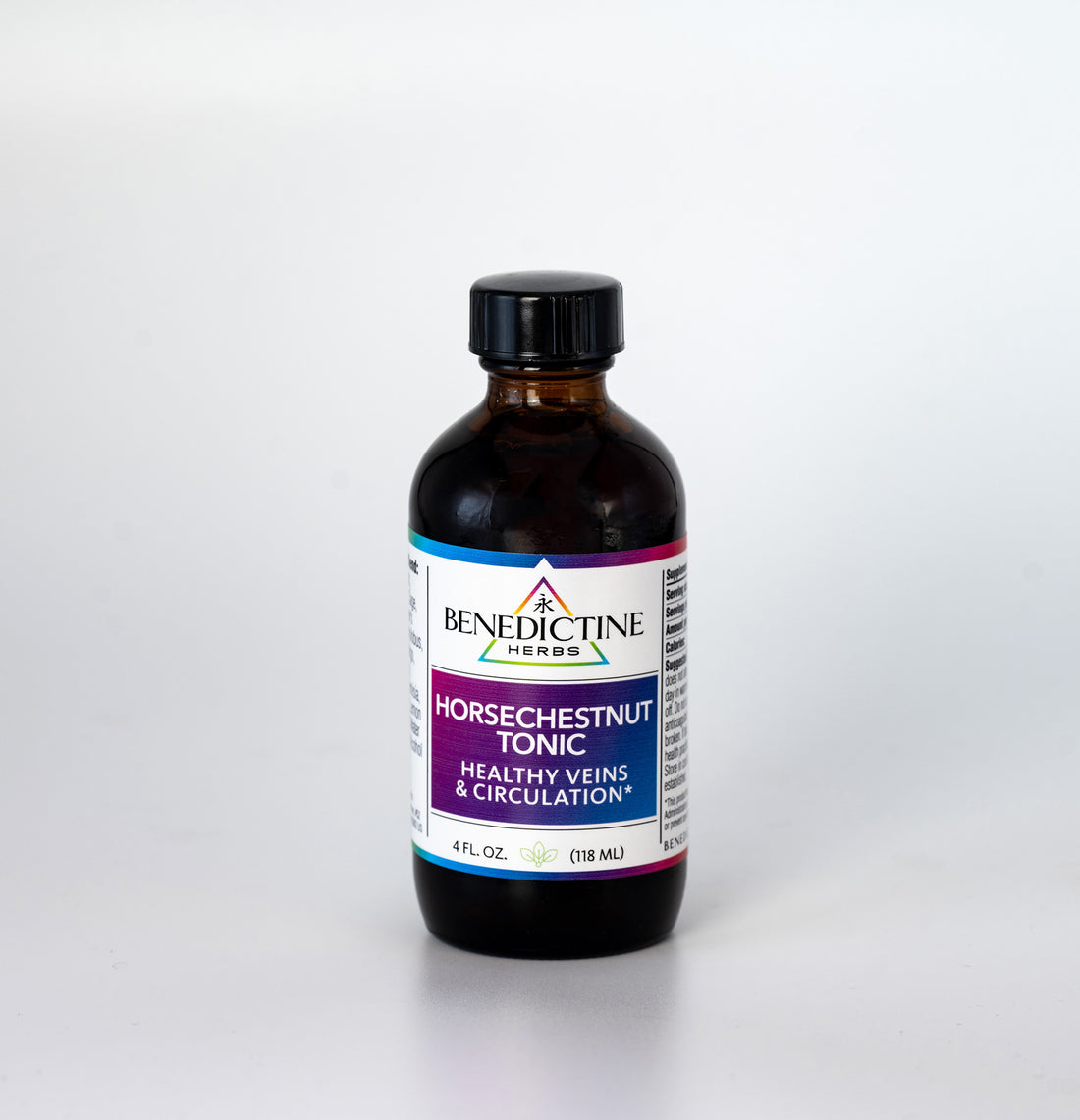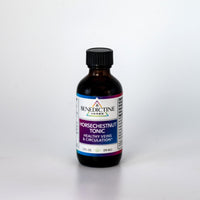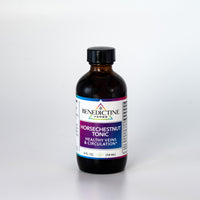 Horse Chestnut (Aesculus hippocastanus, seed) Dandelion (Taraxacum mongolicum herb, PU GONG YING) Motherwort (Leonurus cardiaca herb) Sage (Salvia officinalis herb) Peony (Paeonia lactiflora root, BAI SHAO) Rosemary (Rosmarinus officinalis herb) Prickly Ash (Xanthoxylum amercanum bark) Butcher's Broom (Ruscus aculeatus root) Gotu Kola (Centella asiatica root) Spatholobus (Millettia reticulata root, vine, JI XUE TENG) Tumeric (Curcuma longa rhizome, JIANG HUANG) Corydalis (Corydalis decumbentis tuber, YAN HU SUO) Ginkgo (Ginkgo biloba leaf) Peach kernel (Prunus persica seed, TAO REN) Burnet (Sanguasorba saxifrage minor herb) Cnidium (Ligusticum wallichii rhizome, CHUAN XIONG) Safflower (Catharmus tinctorius flower HONG HUA) Tangerine (Citrus tangerine seed, JU HE) Artemesia (Artemesia argi leaf, AI YE) Ginger (Zingiber officinale rhizome) Luffae (Luffa cylindrical sponge, SI GUA LOU) Pagoda Tree (Sophora japonica flower, HUAI HUA) Lemon Verbena (Aloysia triphylla leaf) Myrrh (Commiphora molmol resin, MO YAO) Organic alcohol-water extract.
Shake before using. Sediment does not alter quality. DOSE: 1 dropper or 1/8 tsp 1x-2x per day in warm water. Alternate one week on, one week off. Do not use if heavy menses, taking anticoagulants, pregnant, nursing, or seal is broken. CAUTION: to be used only under the supervision of an expert qualified in the appropriate use of this substance. If taking prescription drugs, inform health practitioner. Keep from children. Store in cool dark place.
*This statement has not been evaluated by the Food & Drug Administration: This Product is not intended to diagnose, treat, cure, or prevent any disease.