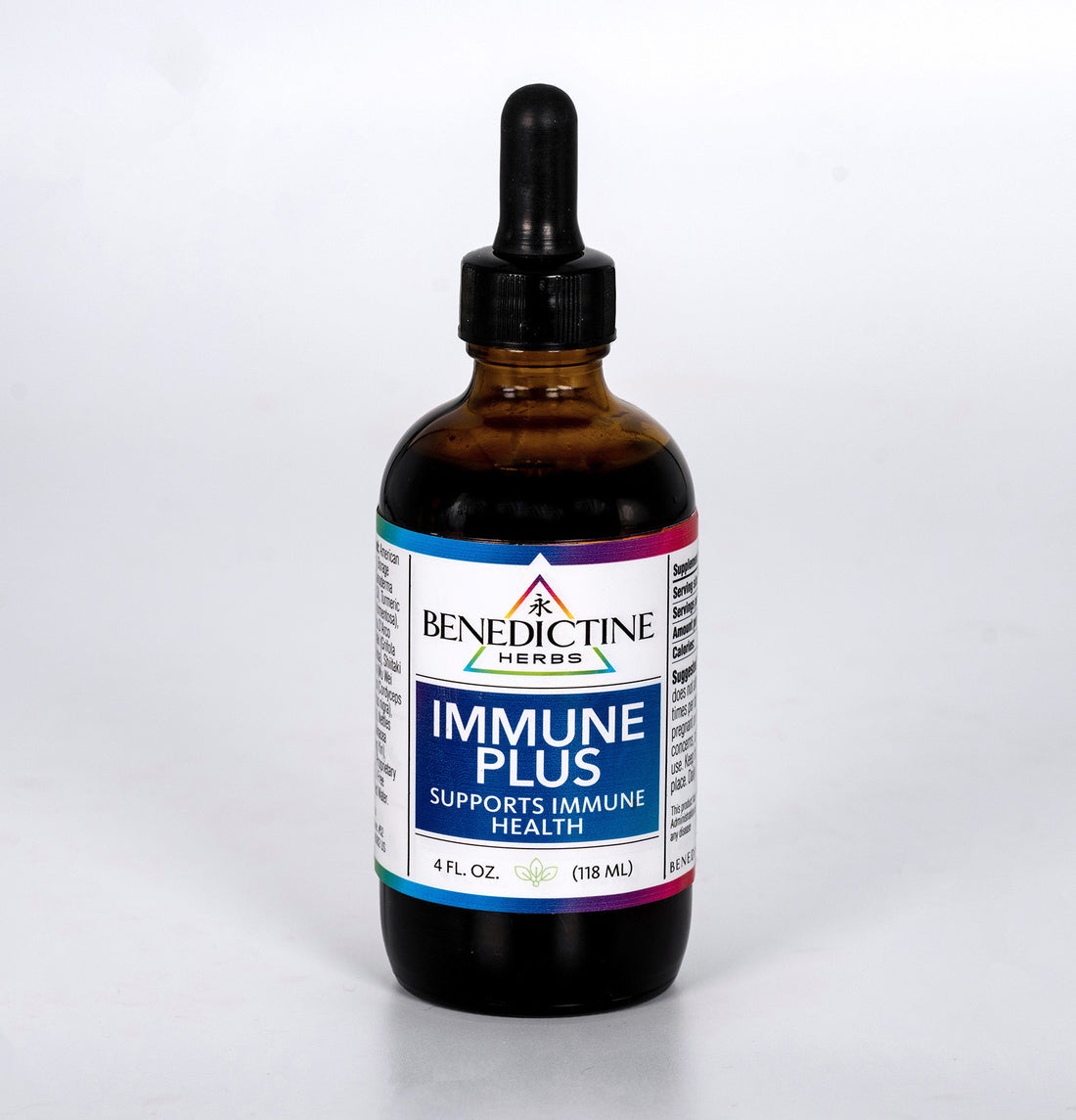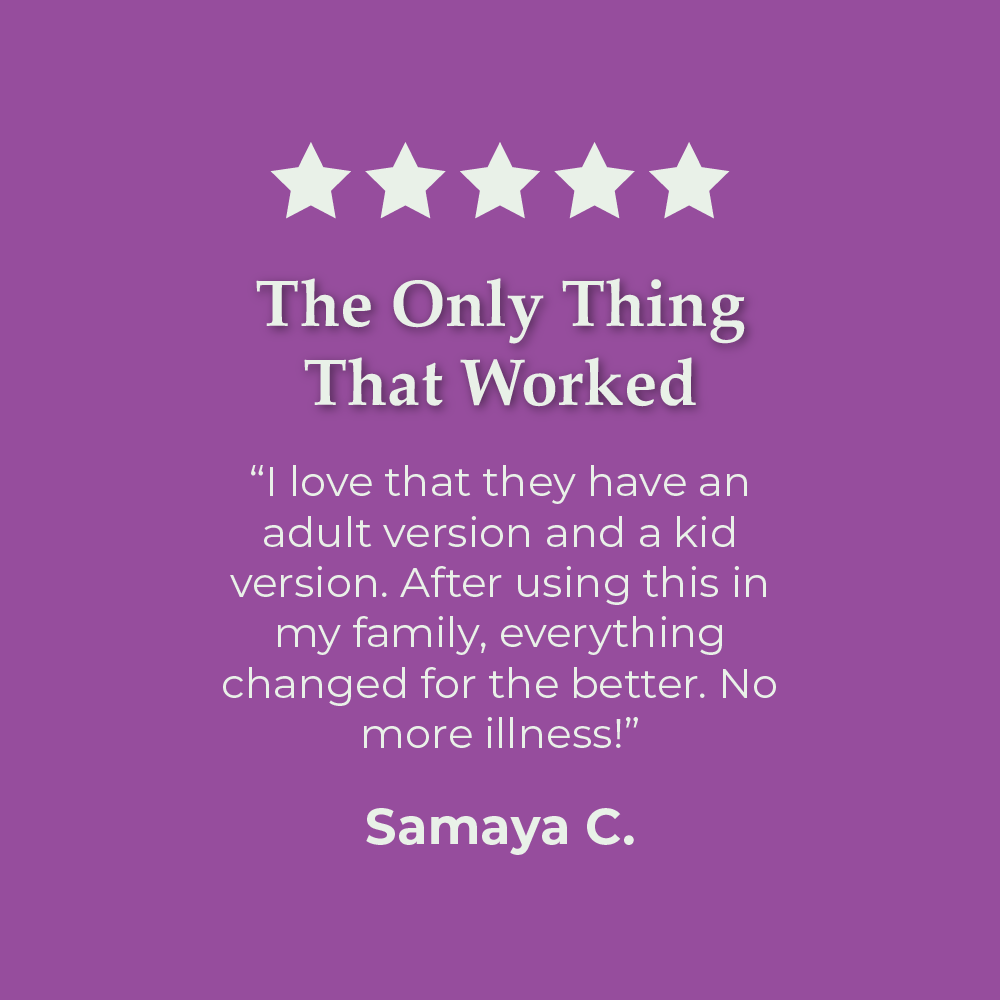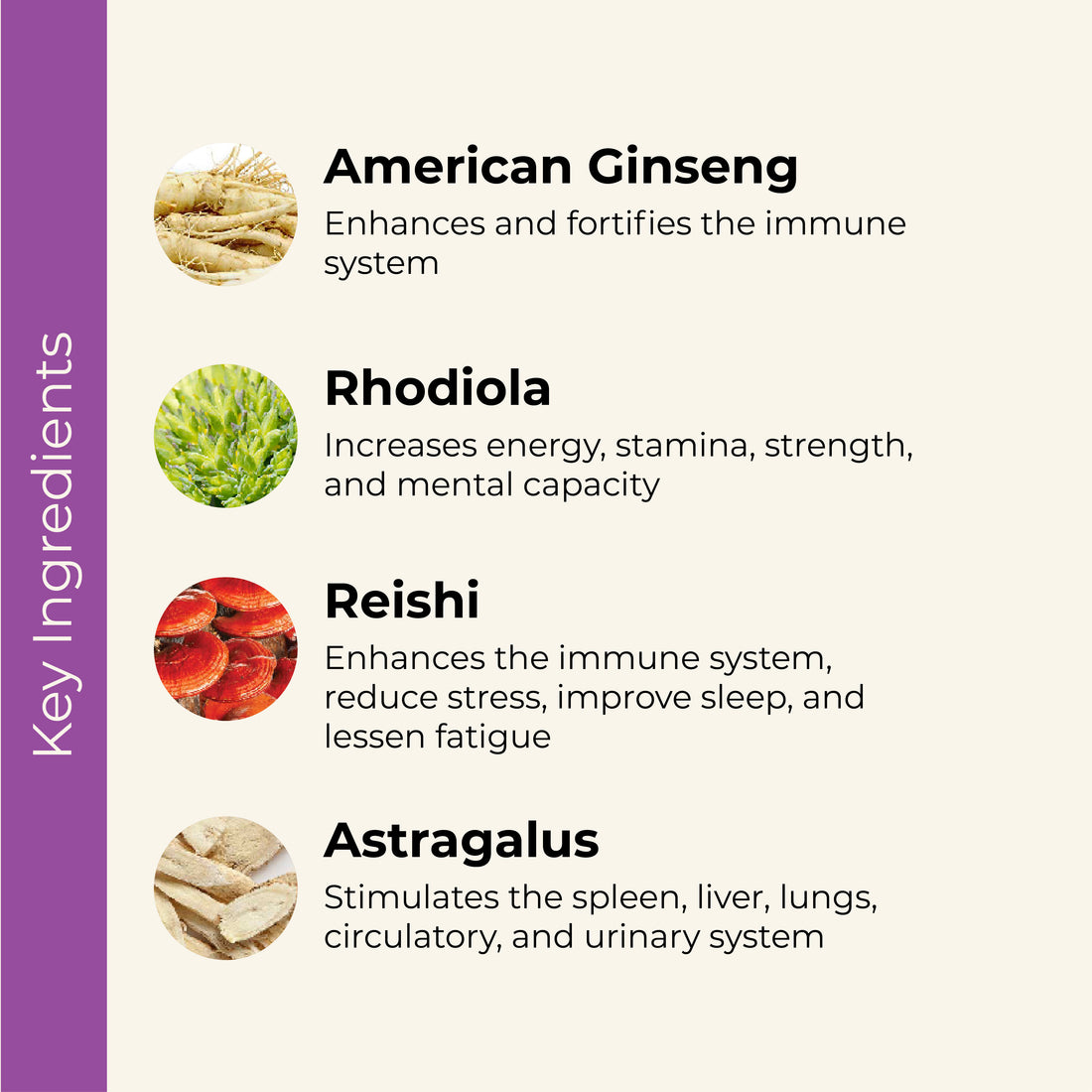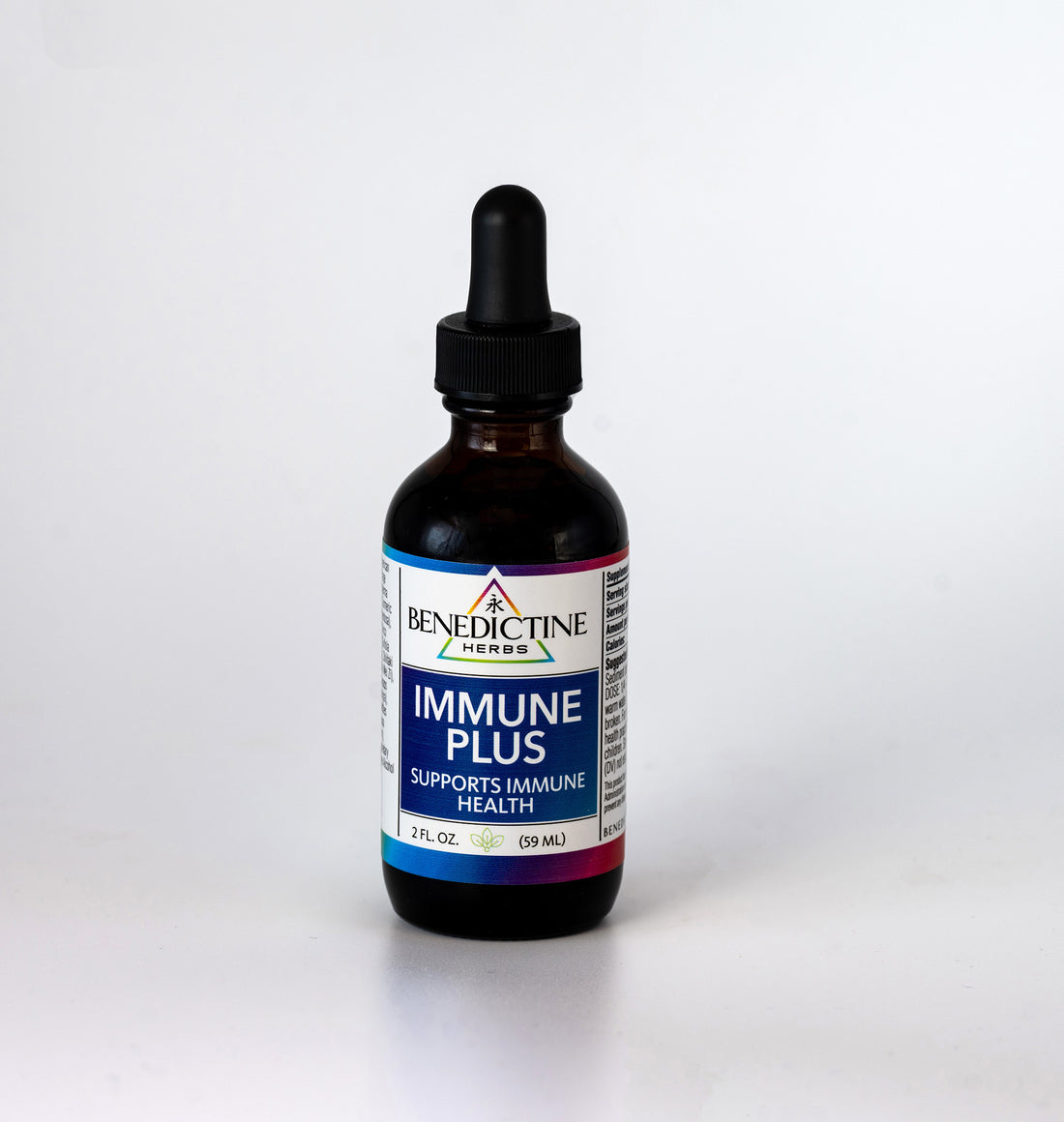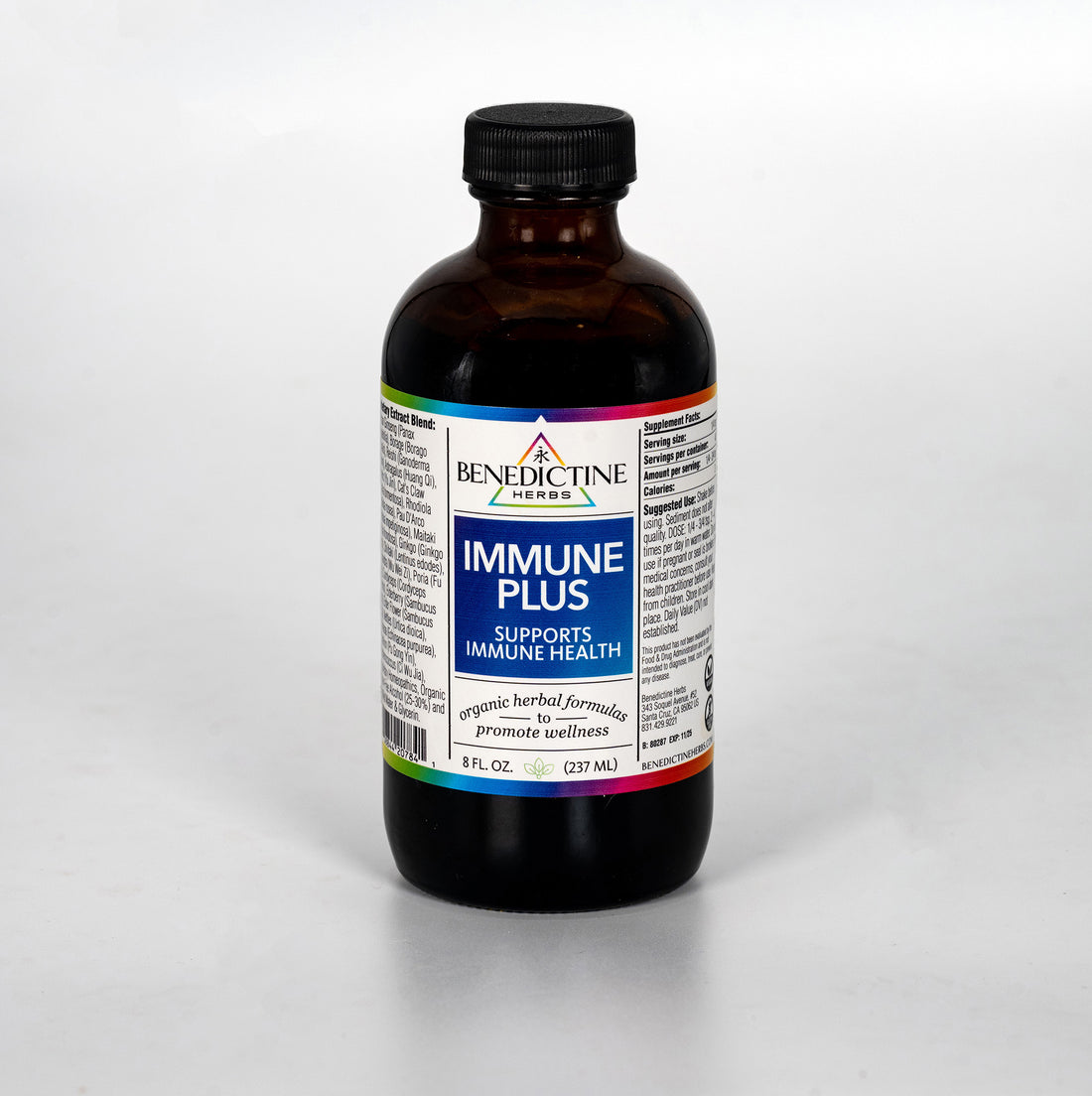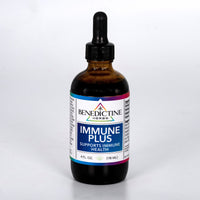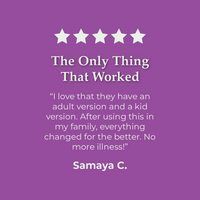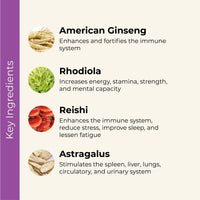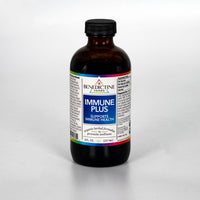 All-Natural Herbal Immunity Support
Our Immune Plus tonic supports the immunity and helps the body ward off disease*. Useful for those in a weakened state and prone to illness, this herbal formula is an ideal supplement for teachers, retail sales people, and health care practitioners. In addition to Echinacea, which is an effective stand-alone remedy, Immune Plus contains an array of powerful plant-based ingredients that are beneficial for immune health and easing stress. With adaptogenic herbs that combine to help support the immune system, this formula can be taken daily. This comprehensive formula can support those undergoing stressful situations, a new job, the birth of a child, unemployment, depression, divorce, a lawsuit, a death in the family, or chronic infections. Applications include: Fragile immune systems, lack of sleep, travel, stress, cold, flu, viral, bacterial, or fungal infections, chronic autoimmune dysfunction.
American Ginseng (Panax quinquefolia), Borage (Borago officinalis), Reishi (Ganoderma lucidum), Astragalus (HUANG QI), Turmeric (YU JIN), Cat's Claw (Uncaria tormentosa), Rhodiola (Rhodiola rosea), Pau D'Arco (Tabebuia impetiginosa), Maitaki (Grifola frondosa), Ginkgo (Ginkgo biloba), Shiitaki (Lentinus edodes), Schisandra (WU WEI ZI), Poria (FU LING), Cordyceps (Cordyceps sinensis), Elderberry (Sambucus nigra), Elder Flower (Sambucus nigra), Nettles (Urtica dioica), Echinacea (Echinacea purpurea), Dandelion (PU GONG YIN), Eleutherococcus (CI WU JIA). Other Ingredients: Zinc, Proprietary Homeopathics, Organic Gluten-Free Alcohol and Distilled Water.
Shake well before using. Sediment does not alter quality. Add 1-2 teaspoons in liquid for taste, 3-4 times per day. Do not use if pregnant, nursing, or seal is broken. If taking prescription medication, inform your health practitioner before use. Keep away from children. Store in a cool dark place.
*This statement has not been evaluated by the Food & Drug Administration: This Product is not intended to diagnose, treat, cure, or prevent any disease.