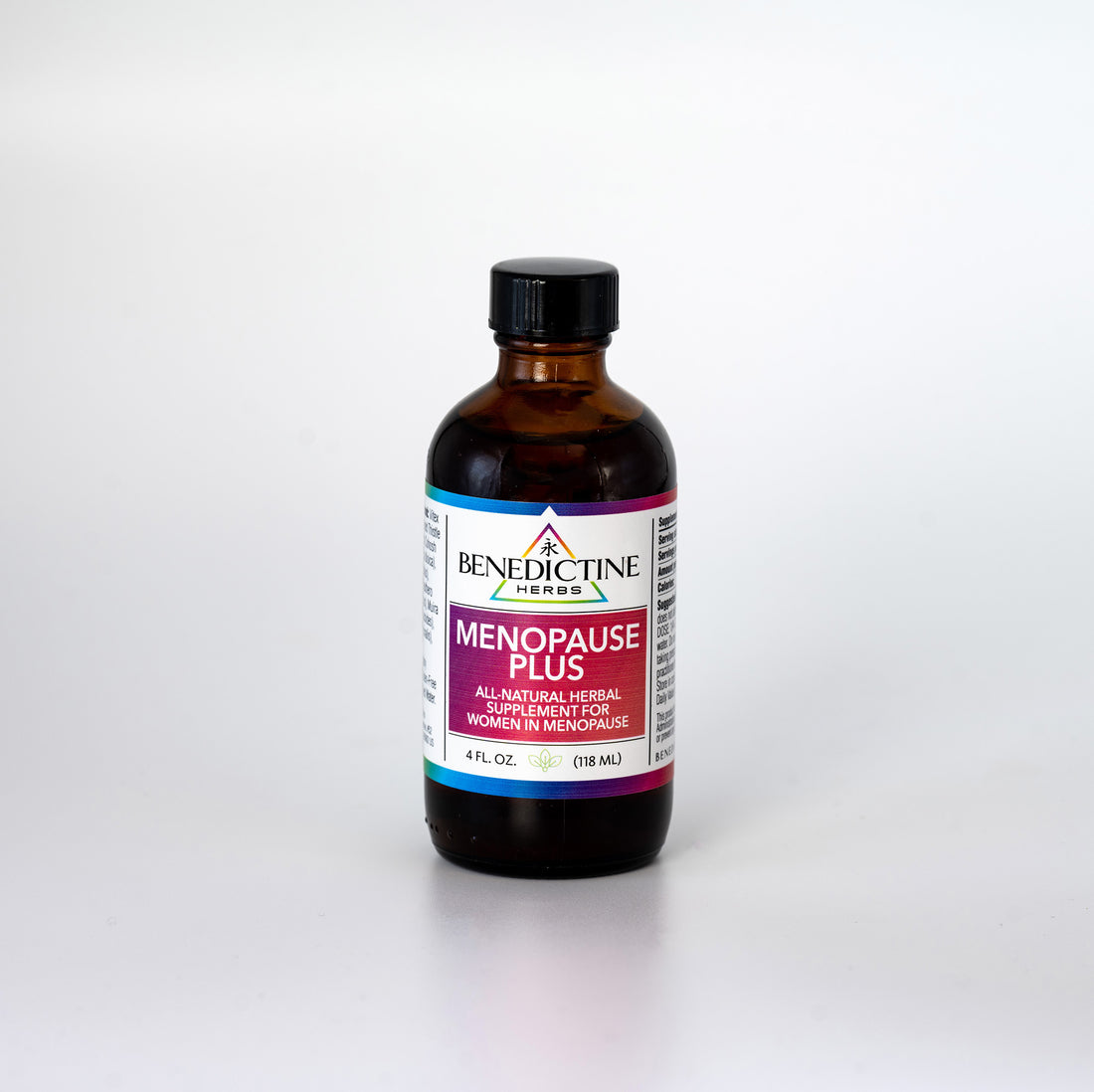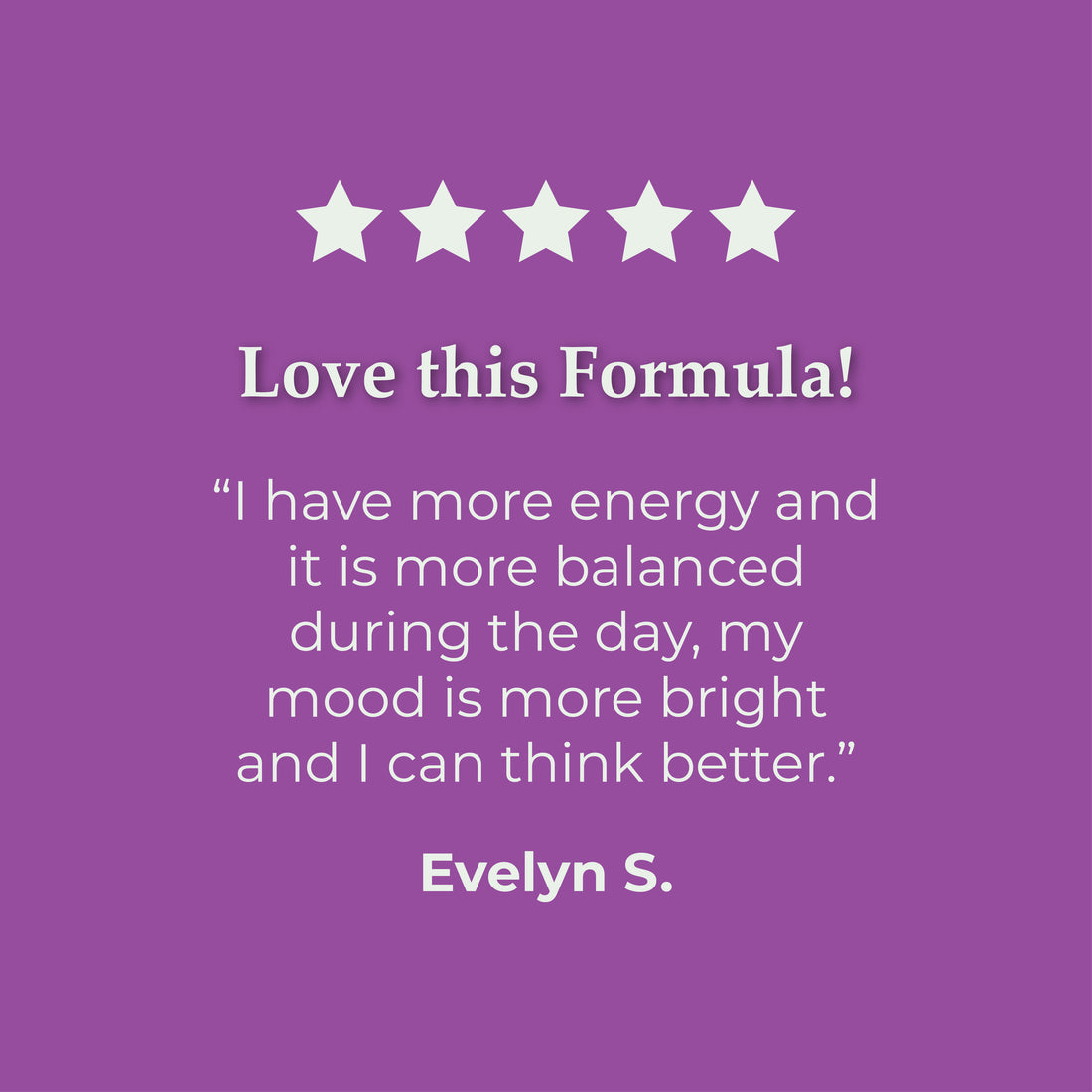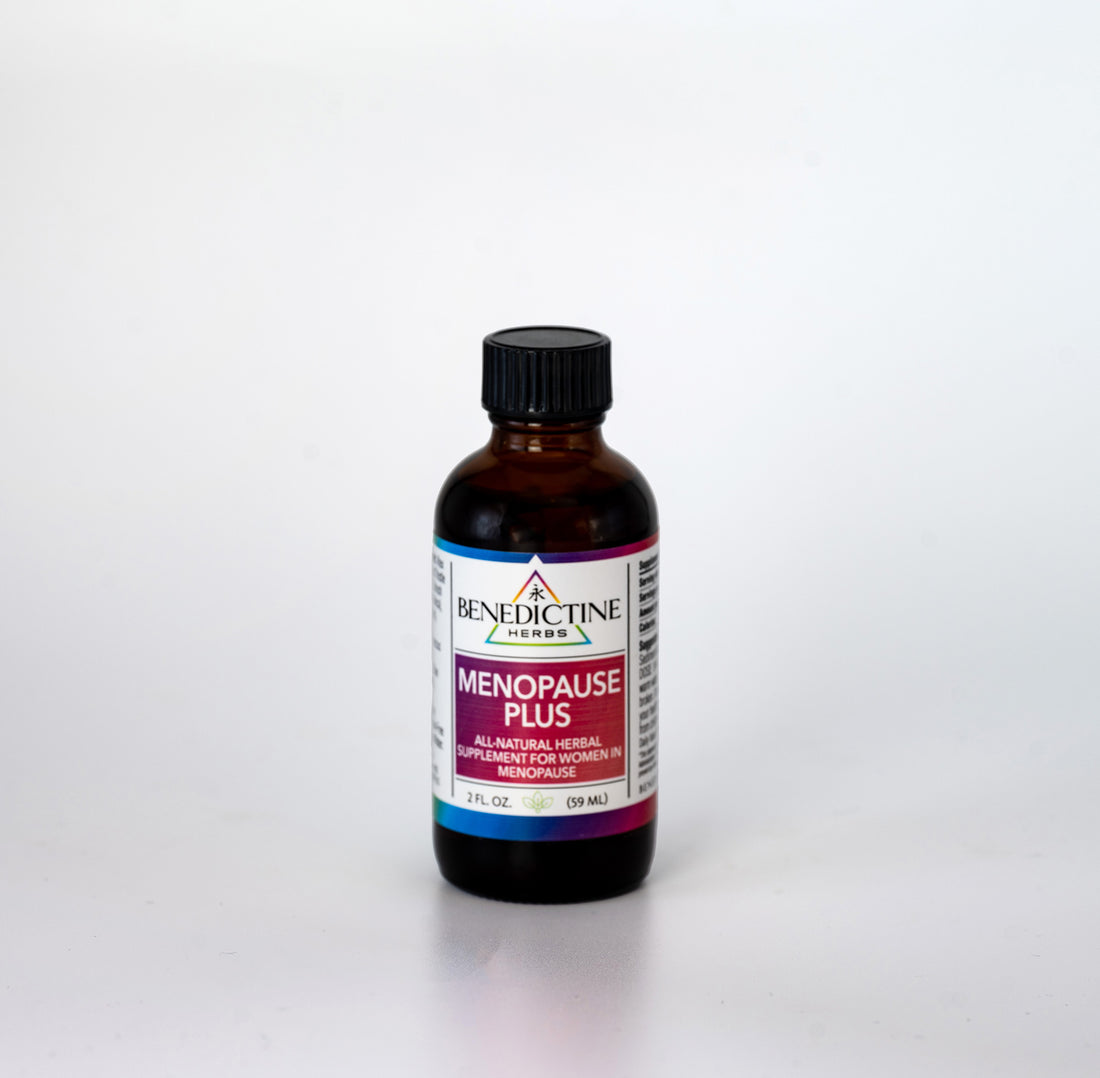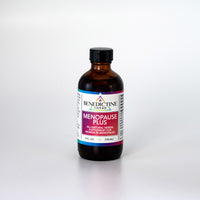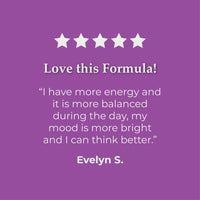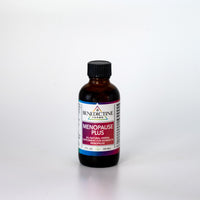 All-Natural Herbal Supplement For Women In Menopause
Menopause Plus is our all-natural extract designed to help alleviate the symptoms of menopause* including hot flashes, insomnia, irritability, memory loss, palpitations, osteoporosis, decreased sexual libido, low energy, depression and weight gain. Using a blend of plant-based and organic ingredients, this formula supports the changes experienced by menopausal women, which can last for years. The symptoms and bodily changes of menopause can be difficult - physically, emotionally, and spiritually - and this specialized supplement may be a beneficial herbal alternative to hormone replacement (HRT). Applications include: Hot flashes, moodiness, irritability, difficulty sleeping, weight gain, memory problems.
Vitex (Vitex agnus-castus), Blessed Thistle (Cnicus benedictus), Black Cohosh (SHENG MA), Nettles (Urtica dioica), Crampbark (Viburnum opolus), Schisandra (WU WEI ZI), Eleutherococcus (Eleutherococcus senticosus), Muira Puama (Ptychopetalum olacoides), Blue Vervain (Verbena officinalis), Ligustrum (NU ZHEN ZI). Other Ingredients: Proprietary Homeopathics, Organic Gluten-Free Alcohol, Distilled Water.
Shake well before using. Sediment does not alter quality. Add 1-2 teaspoons in liquid for taste, 2-3 times per day. Do not use if pregnant, nursing, or seal is broken. If taking prescription medication, inform your health practitioner before use. Keep away from children. Store in a cool dark place.
*This statement has not been evaluated by the Food & Drug Administration: This Product is not intended to diagnose, treat, cure, or prevent any disease.