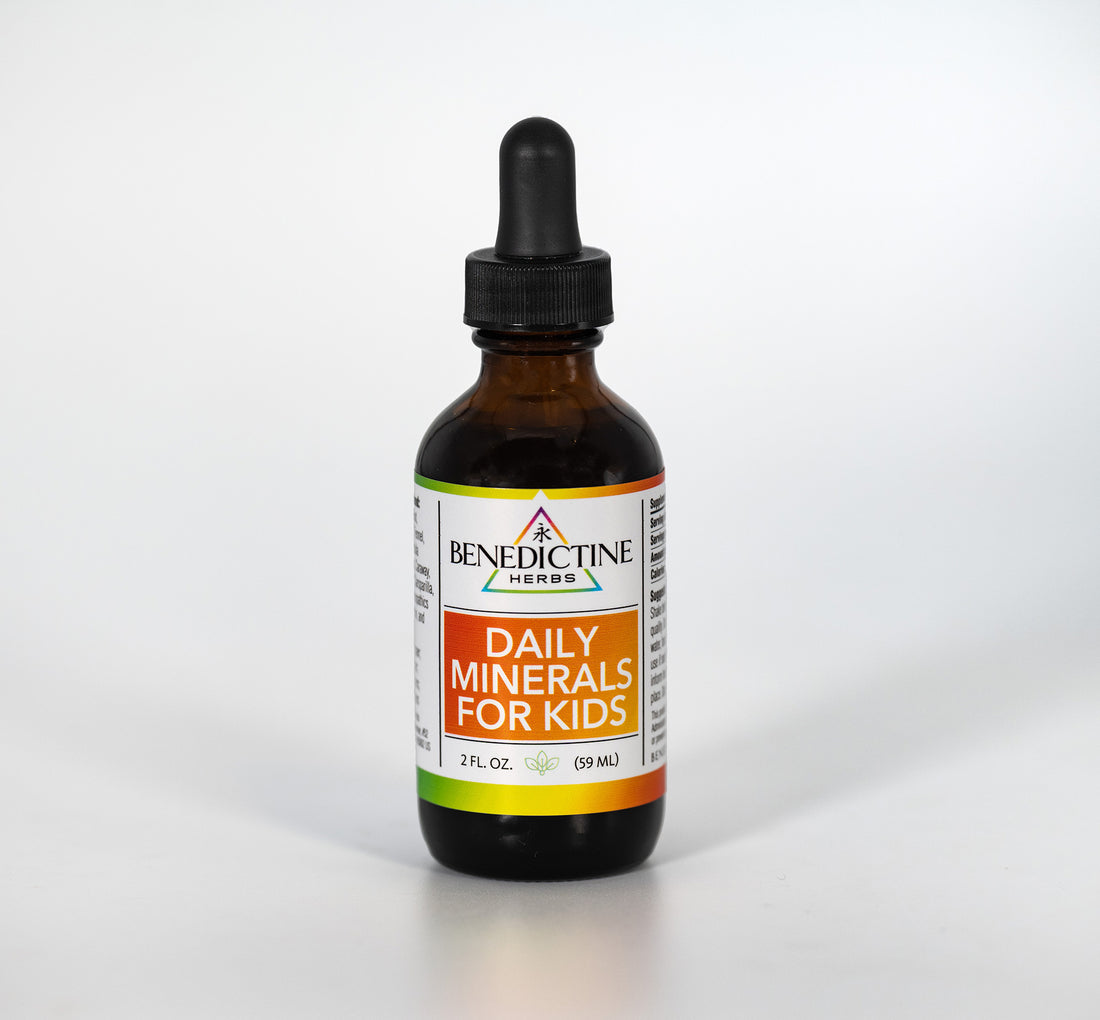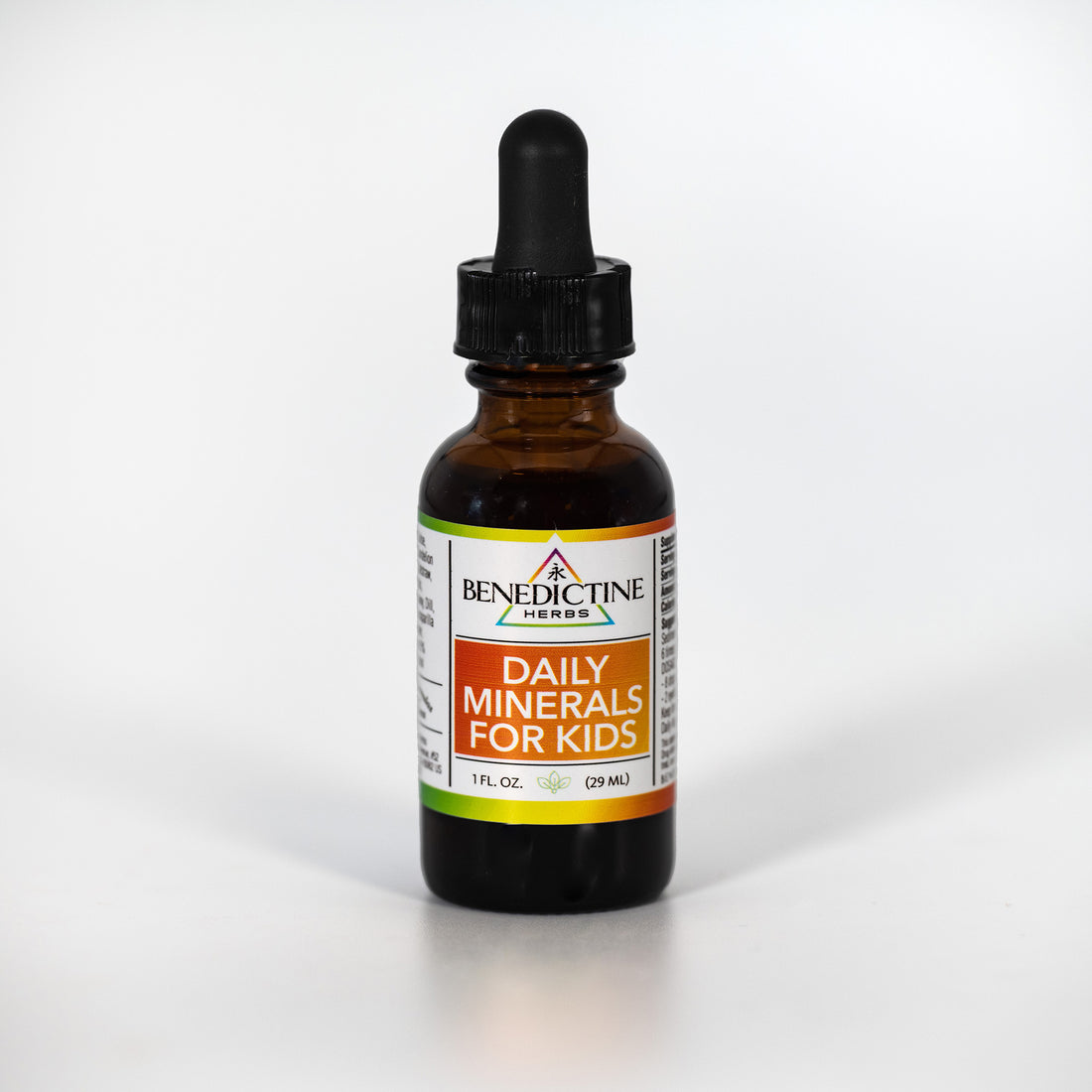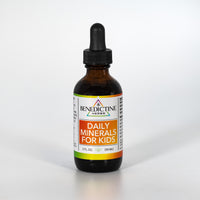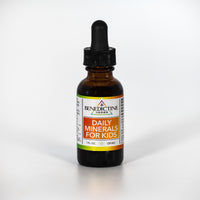 All-Natural Plant Source of Minerals for Children
Daily Minerals is a wonderful daily supplement that can precede the use of vitamins.* It is 100% plant sourced and bioavailable. Can be taken daily in water, juice or sublingually. This formula is a new product that has been adapted for children. We use vegetable glycerin to reduce the alcohol content to 5%.
Fennel (Foeniculum vulgare), Chickweed (Stellaria media), Oatstraw (Avena sativa), Plantain (Plantago lanceolata), Cleavers (Galium aparine), Dandelion (Taraxacum officinale), Dulse (Palmaria palmata), Calendula (Calendula officinalis), Burdock (Arctium lappa), Caraway (Carum carvi), Dill (Anethum graveolens), Mullein (Verbascum thapsus), Sarsaparilla (Smilax ornata), Strawberry Leaf (Fragaria vesca), Nettles (Urtica dioica). Other Ingredients: Organic Vegetable Glycerin, Organic Gluten-Free Alcohol (5%), and Distilled Water.
Shake well before using. Sediment does not alter quality. Kids over 1 year: 1-2 droppers full in water or juice for taste, 2-3 times a day. Infants under 1 year: 8 drops - 1 dropper, or as practitioner recommended. Do not use if seal is broken. Keep away from children. Store in a cool dark place.
*This statement has not been evaluated by the Food & Drug Administration: This Product is not intended to diagnose, treat, cure, or prevent any disease.