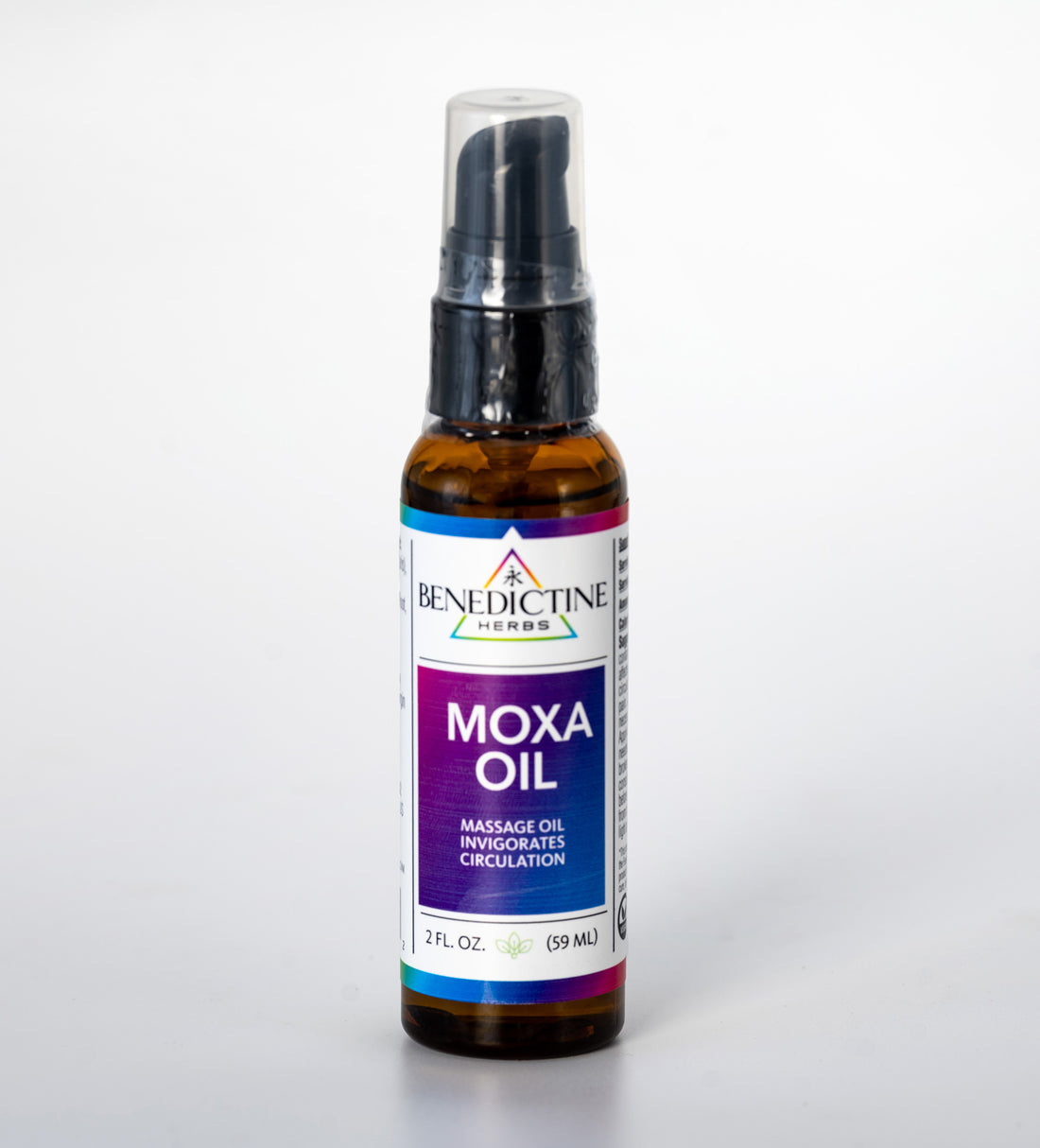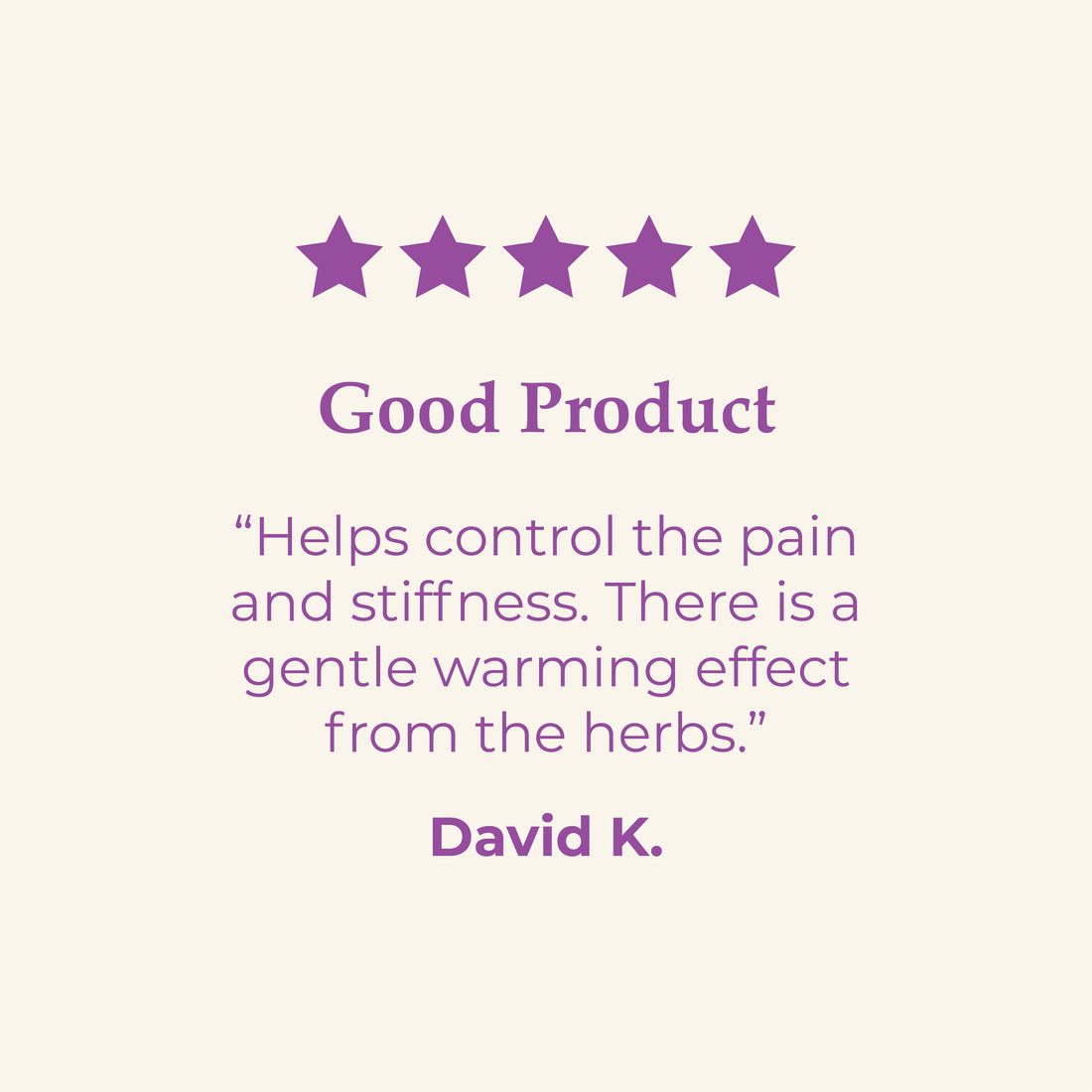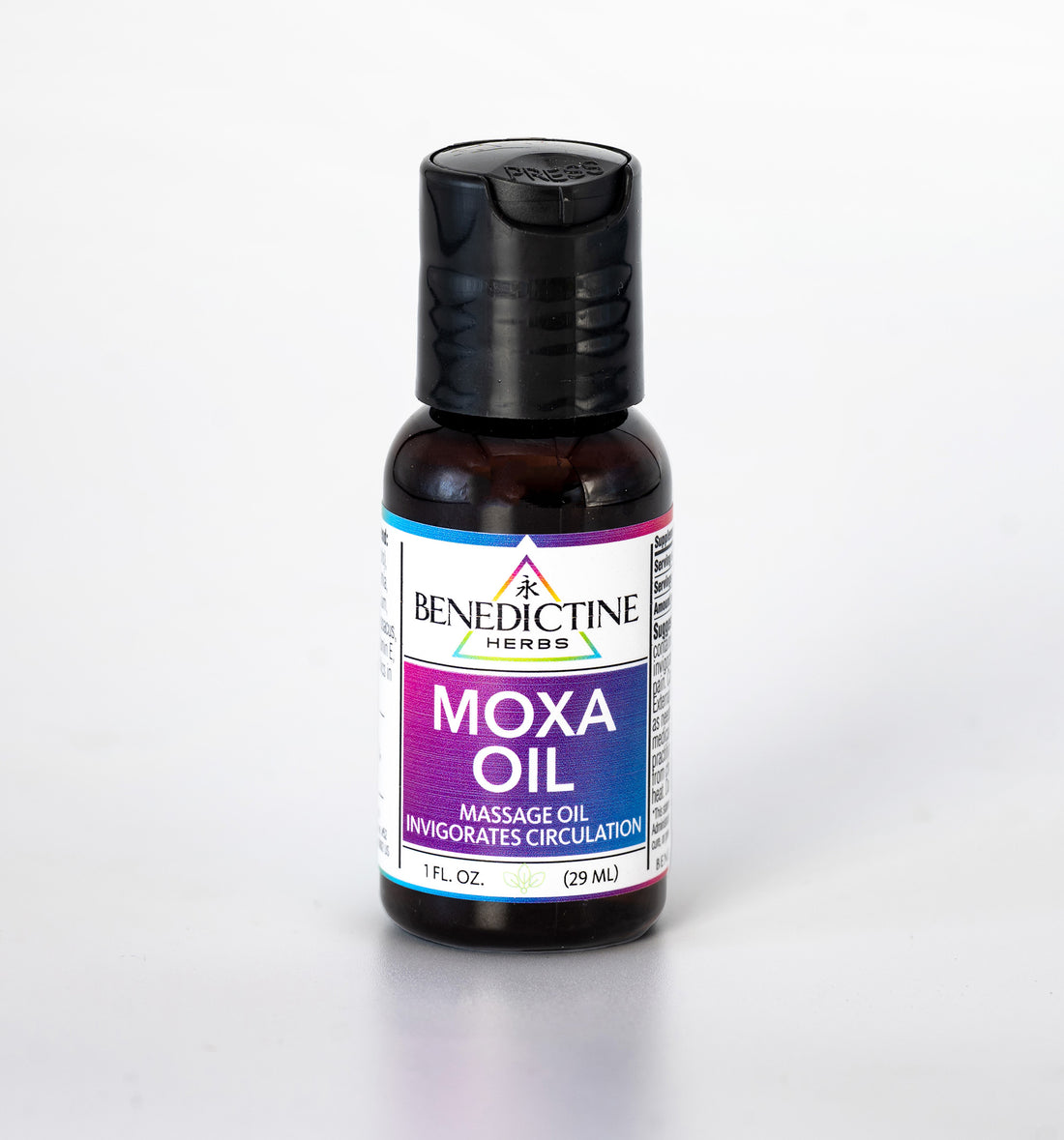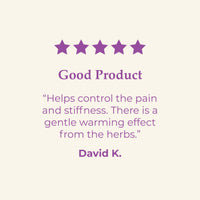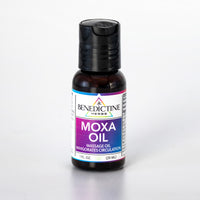 Natural Herbal Circulatory Massage Oil
This unique Moxa Oil is a natural massage oil that contains herbs to warm the affected area, invigorate circulation, and alleviate pain*. Specifically formulated to increase and facilitate blood circulation, topical moxa massage oil is effective in warming the muscles and decreasing pain. In traditional Asian medicine, moxa is often burned to warm a patient; Moxa Oil is a wonderful alternative for those who cannot tolerate smoke inhalation. Our multi-purpose oil includes Vitamin E to nourish skin, and soothes chronic pain that tends to worsen in cold temperatures. This deep penetrating and powerful Moxa Oil is an ideal option for seniors with structural pain that is susceptible to damp or wet weather. Applications include: Chronic pain, muscle ache, body massage, circulation issues.
Mugwort (AI YE), Achyranthes (NUI XI), Ginger (GAN JIANG), Cinnamon (GUI ZHI), Eucommia (DU ZHONG), Ligusticum (CHUAN XIONG), Aconite (FU ZI), Dipsaci (XU DUAN), Drynaria (GU SUI BU). Other Ingredients: Vitamin E, Proprietary Homeopathics, Extra-Virgin Olive Oil, Organic Essential Oil: Wintergreen.
External use only. Massage into skin as needed. Do not use if pregnant, nursing, or seal is broken. For medical concerns, consult your health practitioner before use. Keep away from children. Store in a cool dark place.
*This statement has not been evaluated by the Food & Drug Administration: This Product is not intended to diagnose, treat, cure, or prevent any disease.