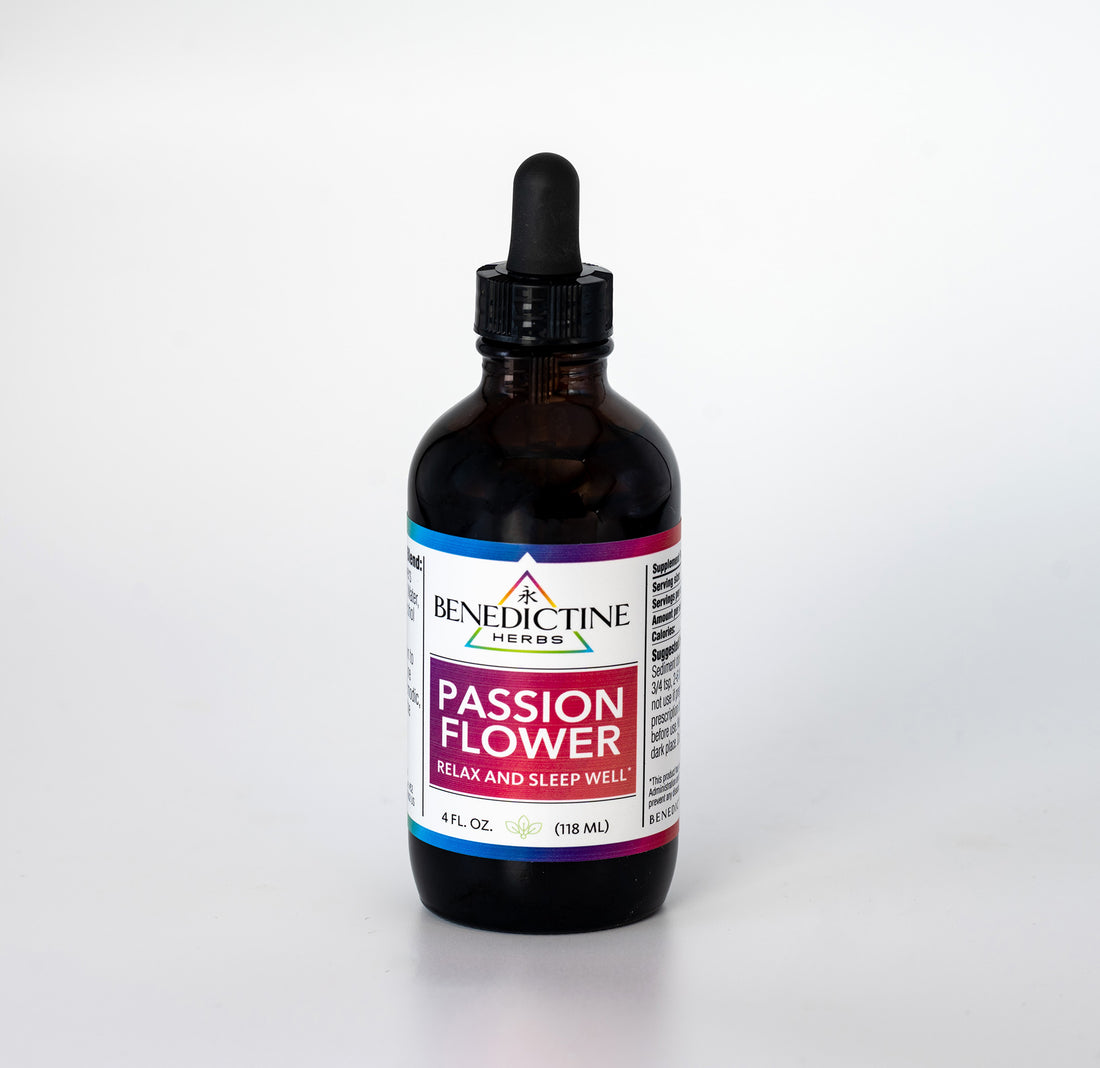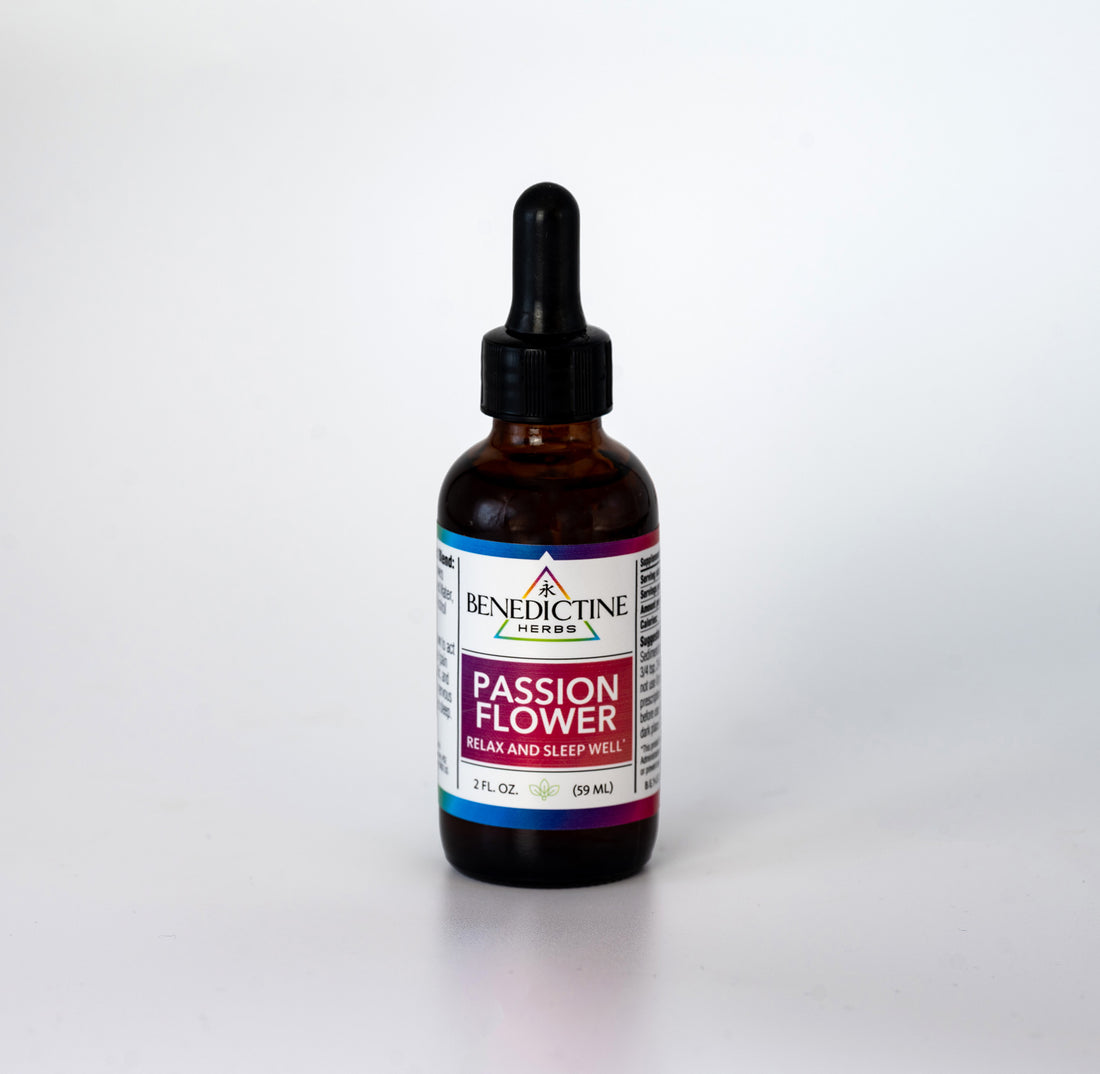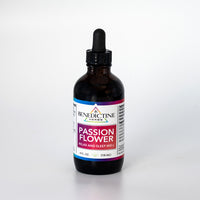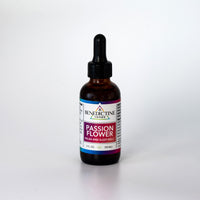 Passion Flower is known to act as a sedative, anodyne (pain reliever), antispasmodic,  and hypnotic.  It calms the nervous system and encourages sleep.
Passion flower in organic alcohol-water extract.
Shake before using. Sediment does not alter quality. DOSE: 2-6 droppers or 1/4 - 3/4 tsp in warm water 2x - 6x per day. Do not use if pregnant, nursing, or seal is broken. If taking prescription drugs, inform health practitioner before use. Keep from children. Store in cool dark place.
*This statement has not been evaluated by the Food & Drug Administration: This Product is not intended to diagnose, treat, cure, or prevent any disease.