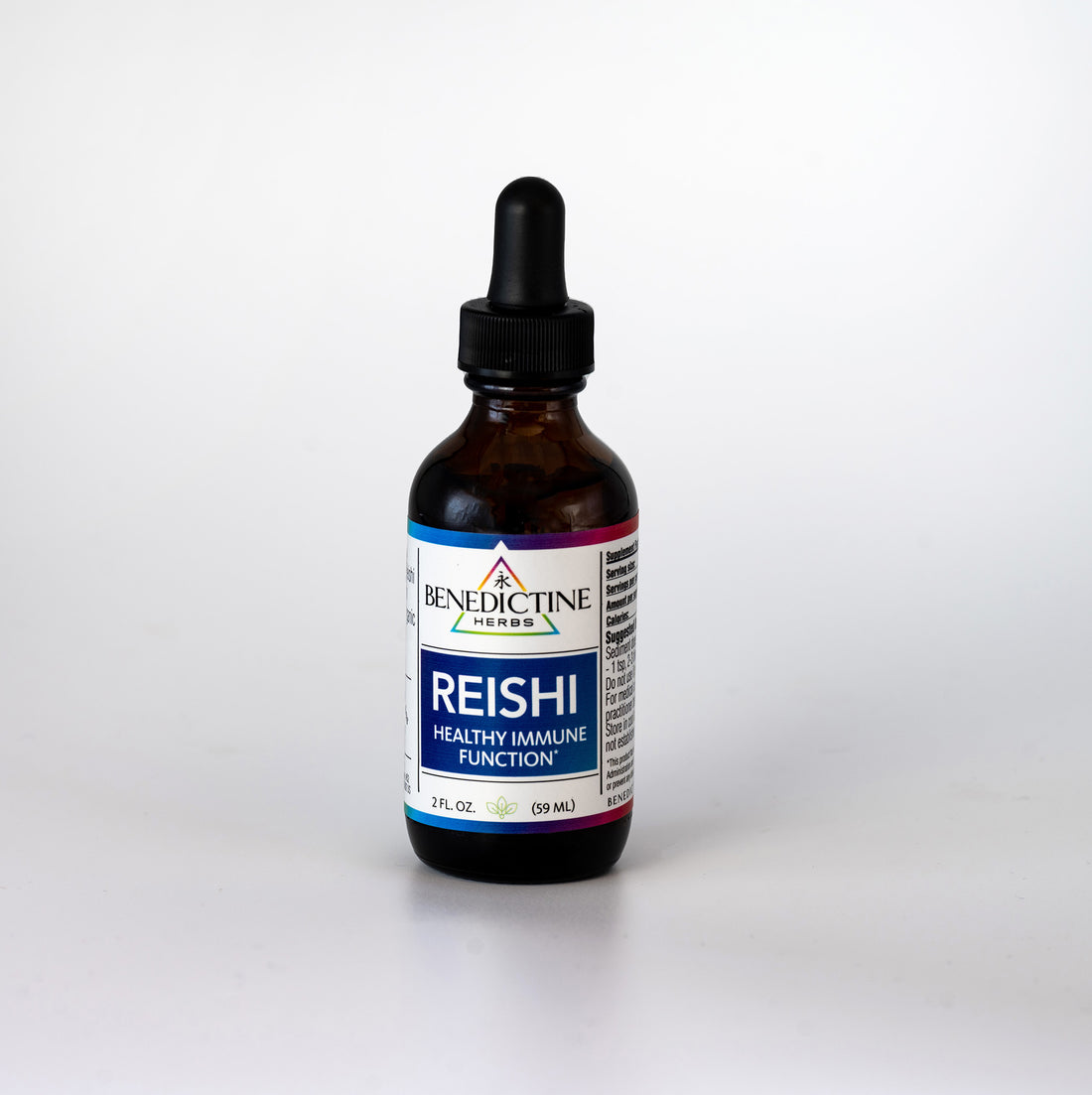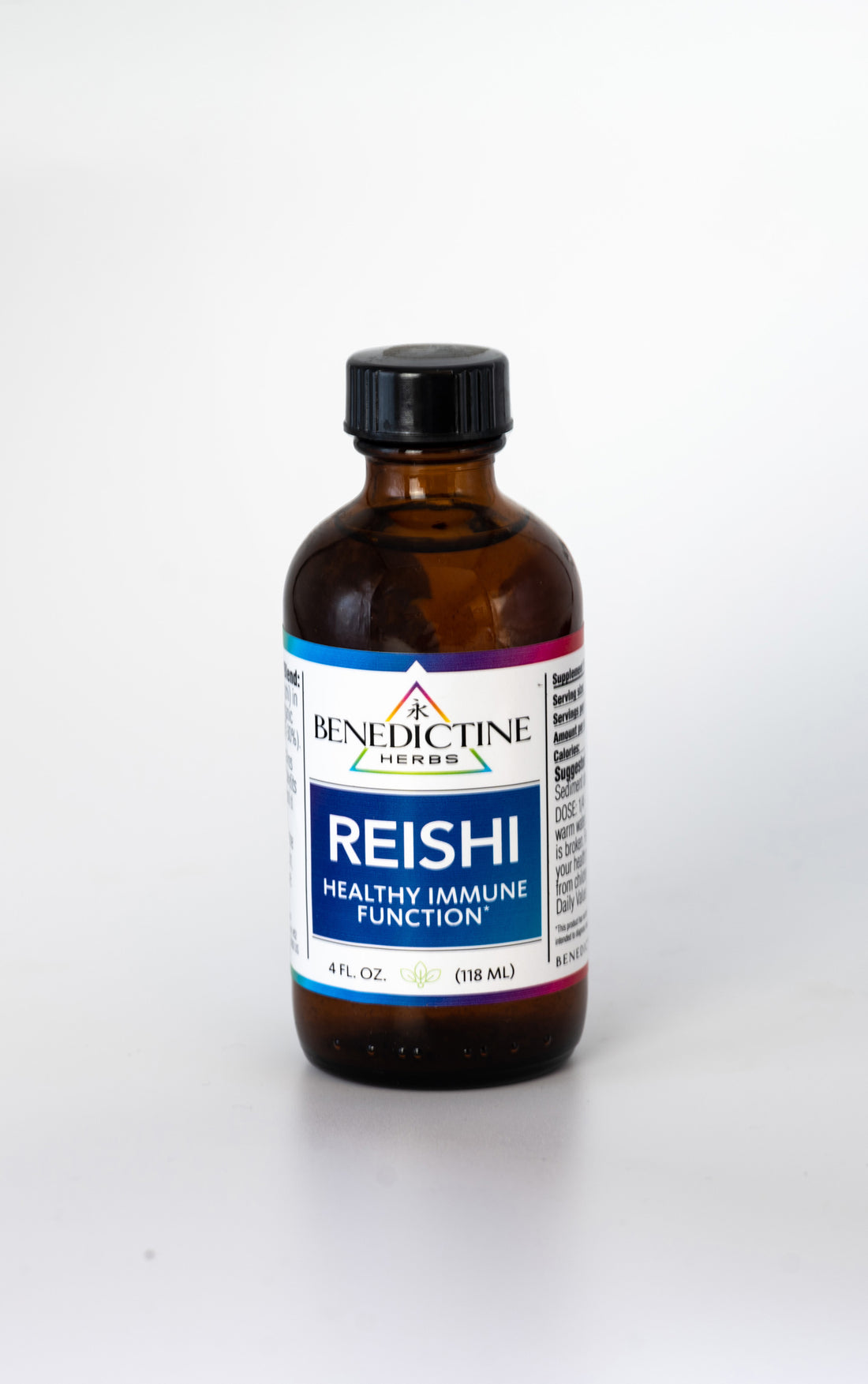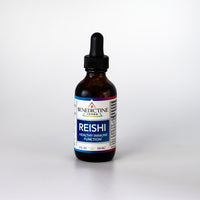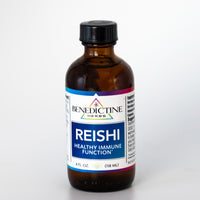 This fluid extract is a powerhouse formula to support stamina and immunity*. Ganoderma lucidum, has a long history of use for promoting health and longevity in China, Japan, and other Asian countries. It is a large, dark mushroom with a glossy exterior and a woody texture. The Latin word lucidus means "shiny" or "brilliant" and refers to the varnished appearance of the surface of the mushroom. In China, G. lucidum is called lingzhi, whereas in Japan the name for the Ganodermataceae family is reishi or mannentake.
The traditional applications and attributed health benefits of Reishi (Lingzhi) include control of blood glucose levels, modulation of the immune system, hepatoprotection, bacteriostasis, and more.
Reishi (Ganoderma lingzhi), Organic Gluten-Free Alcohol and Distilled Water.
Shake well before using. Sediment does not alter quality. Add 1/2-1 teaspoon in liquid for taste, 2 - 3 times per day. Do not use if pregnant, nursing, or seal is broken. If taking prescription medication, inform your health practitioner before use. Keep away from children. Store in a cool dark place.
*This statement has not been evaluated by the Food & Drug Administration: This Product is not intended to diagnose, treat, cure, or prevent any disease.