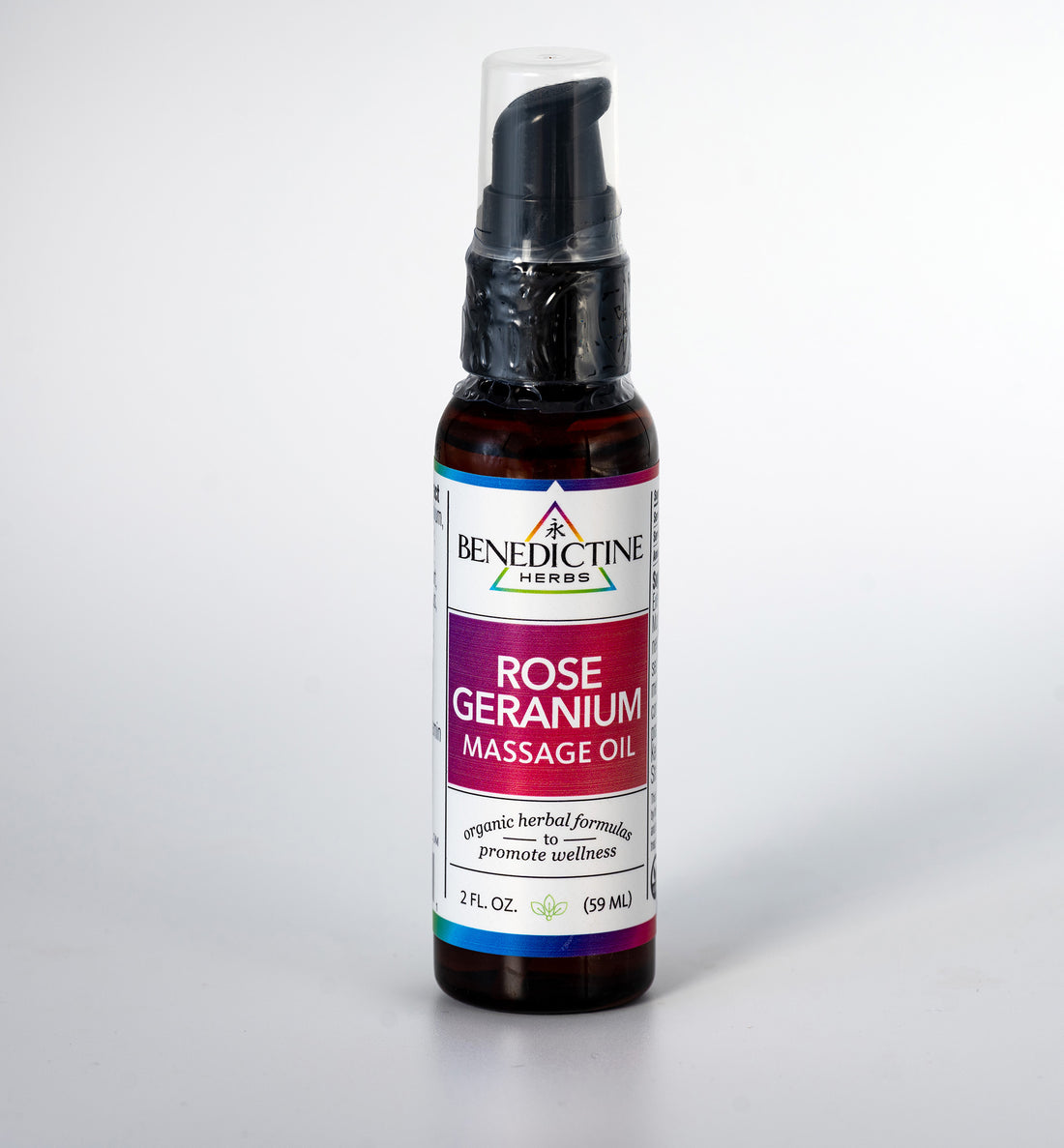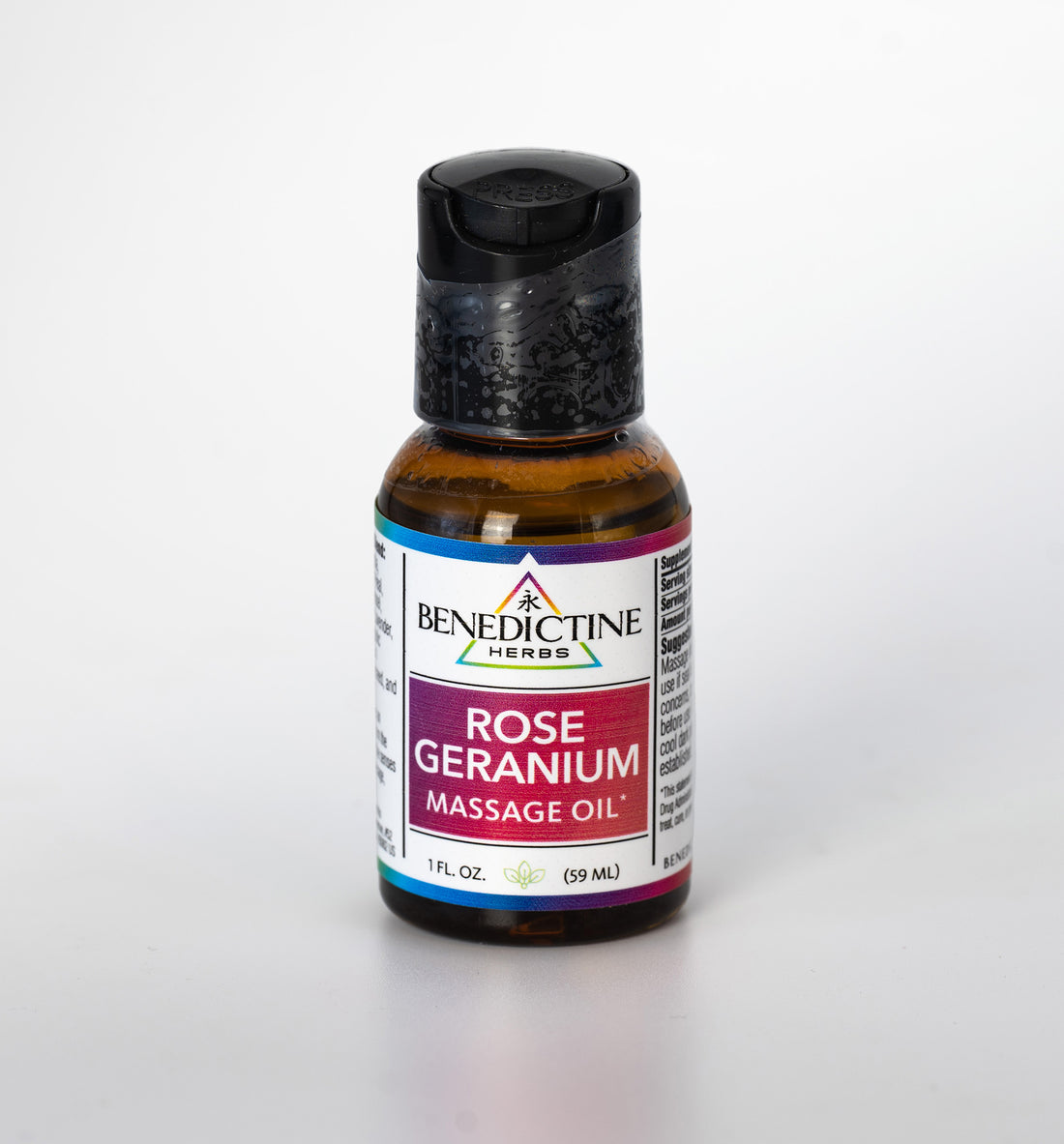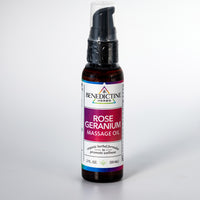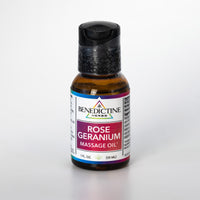 Rose Geranium Massage Oil
This fragrant massage oil is an infusion of thirteen herbs from the garden chosen to enchant the senses, enhance relaxation during a massage, and improve skin quality. Clinically, people of all ages delight when massage is suggested as "homework" in between treatments.
Rose Geranium, Calendula, Comfrey, Mugwort, Self-Heal, Plantain, Motherwort, Teasel, Borage, Hops, Mullein, Lavender, Passion Flower and Organic Geranium Essential Oil in Extra-Virgin Olive, Grapeseed, and Vitamin E Oils.
External use only. massage into skin as needed. Do not use if seal is broken. For medical concerns, consult health practitioner before use. Keep from children. Store in cool dark place.
*This statement has not been evaluated by the Food & Drug Administration: This Product is not intended to diagnose, treat, cure, or prevent any disease.