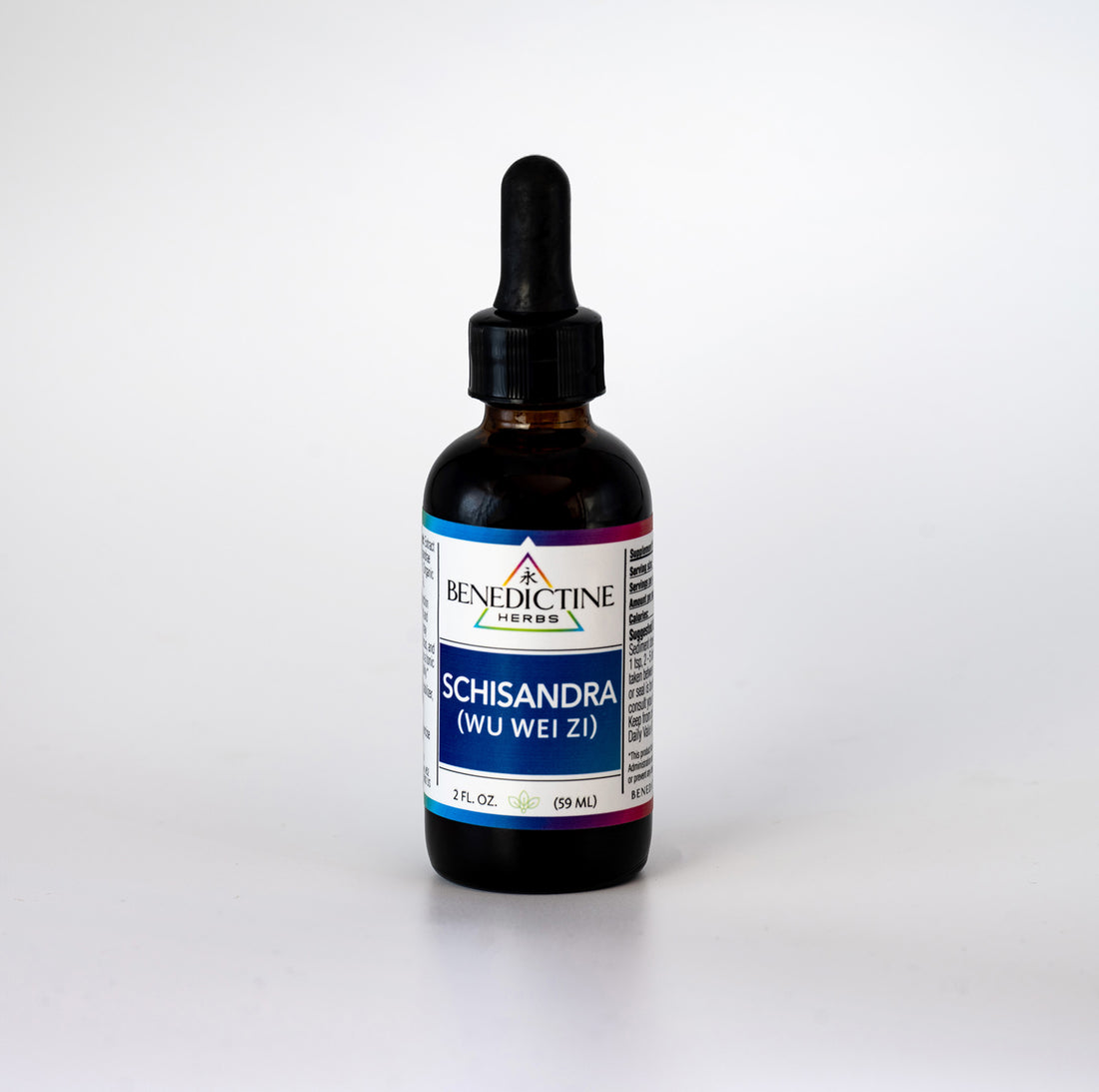 Schisandra

 (Schisandra chinensis / Wu Wei Zi) is a plant with beautiful berries that is native to China. It is considered an adaptogen. Adaptogens are a class of natural substances that are believed to stimulate the body's resistance to physical, environmental, and emotional stressors. Our fluid extract supports liver function and is used to naturally boost and balance one's energy, which may improve endurance, mental focus, and coordination. It can be used as a tonic to support well-being and vitality.* 
Applications include: Mood stabilizer, digestion, memory, hormone regulation, immune support, insomnia, menopause, and exercise performance.
Schisandra (WU WEI ZI), Organic Gluten-Free Alcohol and Distilled Water.
Shake well before using. Sediment does not alter quality. Add 1/2 - 1 teaspoon in liquid for taste, 2 - 3 times per day. Do not use if pregnant, nursing, or seal is broken. If taking prescription medication, inform your health practitioner before use. Keep away from children. Store in a cool dark place.
*This statement has not been evaluated by the Food & Drug Administration: This Product is not intended to diagnose, treat, cure, or prevent any disease.