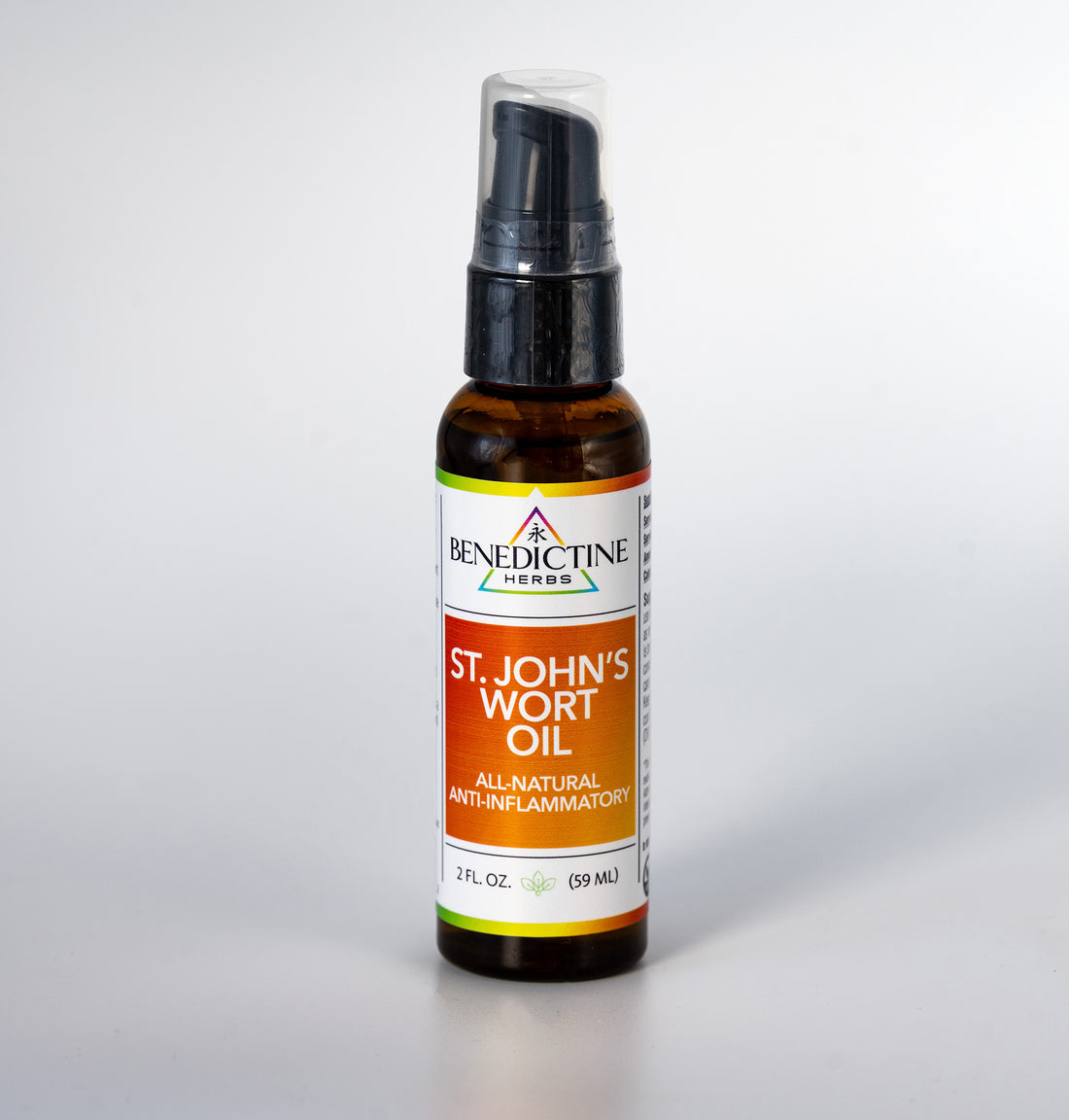 All-Natural Topical Anti-Inflammatory Oil*
St. John's Wort Oil is an effective anti-inflammatory that can be helpful in soothing nerve pain, including tingling, pressure, and sciatic pain*. Our premium St. John's Wort topical oil contains hypericin and other flavonoid compounds, which provide anti-inflammatory qualities to promote healing and calm irritated skin. Created with all-natural and organic ingredients, this multi-tasking oil can also be used as a massage oil to relax stiff and sore muscles. Nourishing St. John's Wort supports cutaneous and cellular regeneration, and is gentle enough for sensitive skin. In addition, our powerful topical oil can be used to ease pain and speed the healing of sunburned skin. Applications include: Nerve tingling, nerve pain, sciatica, nerve pressure, skin irritation, bruising, arthritis pain, sunburn, gout, joint pain, muscle aches, overall anti-inflammatory.
St John's Wort (Hypericum perforatum), Vitamin E, Extra-Virgin Olive Oil, Organic Essential Oils: Lemongrass, Lavender, Sweet Orange.
External use only. Apply topically onto clean skin. Use as needed. Do not use if seal is broken. For medical concerns, consult a health practitioner before use. Keep away from children. Store in a cool, dark place.
*This statement has not been evaluated by the Food & Drug Administration: This Product is not intended to diagnose, treat, cure, or prevent any disease.