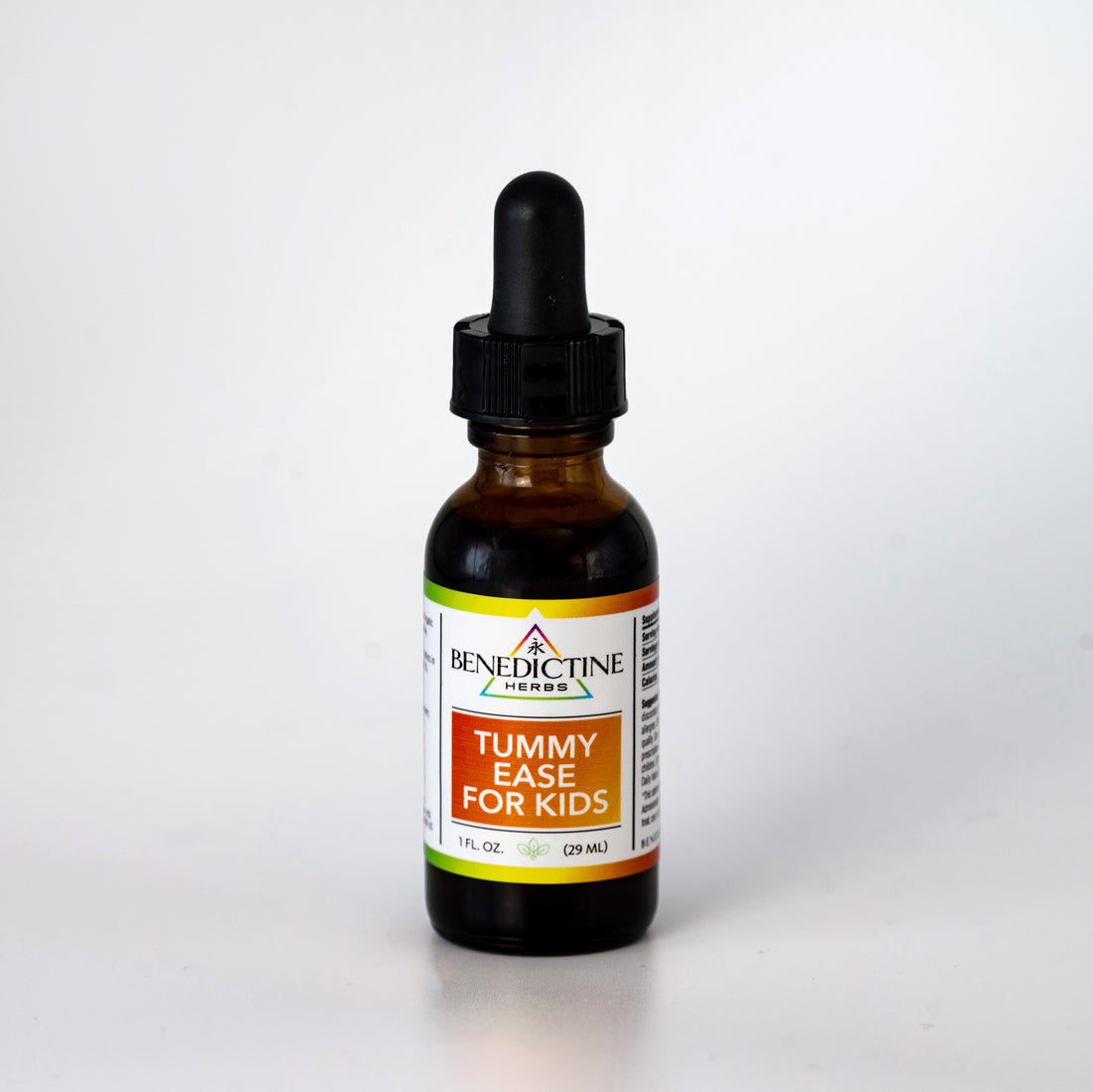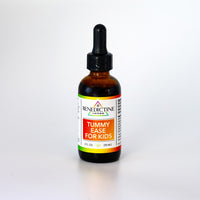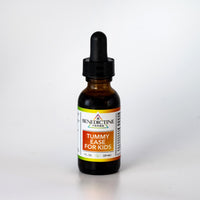 Supports Healthy Digestion
A well-balanced formula used for healthy assimilation of foods. Supports the relief of gas and abdominal discomfort, food allergies, occasional regurgitation, or even mild constipation.* Often it takes time to figure out the best kind of diet for your child when digestive irregularities occur, and this formula can be used for these transitional times as well.
Fennel (Foeniculum vulgare), Lemon Balm (Melissa officinalis), White Sage (Salvia apiana), Catnip (Nepeta cataria), Valerian (Valeriana officinalis), Rosemary (Salvia rosmarinus), Peppermint (Mentha piperita), Oregano (Origanum vulgare), Yarrow (Achillea millefolium), Chamomile (Matricaria chamomilla), Marshmallow (Althaea officinalis), Gentian (Gentiana lutea). Other Ingredients: Proprietary Homeopathics, Organic Vegetable Glycerin, Organic Gluten-Free Alcohol (5%), and Distilled Water.
Shake well before using. Sediment does not alter quality. Kids over 1 year: 2-3 droppers full in water or juice for taste 2-6 times a day, or every 2 hours as needed. Infants under 1 year: 8 drops - 1 dropper, or as practitioner recommended. Do not use if seal is broken. Keep away from children. Store in a cool dark place.
*This statement has not been evaluated by the Food & Drug Administration: This Product is not intended to diagnose, treat, cure, or prevent any disease.