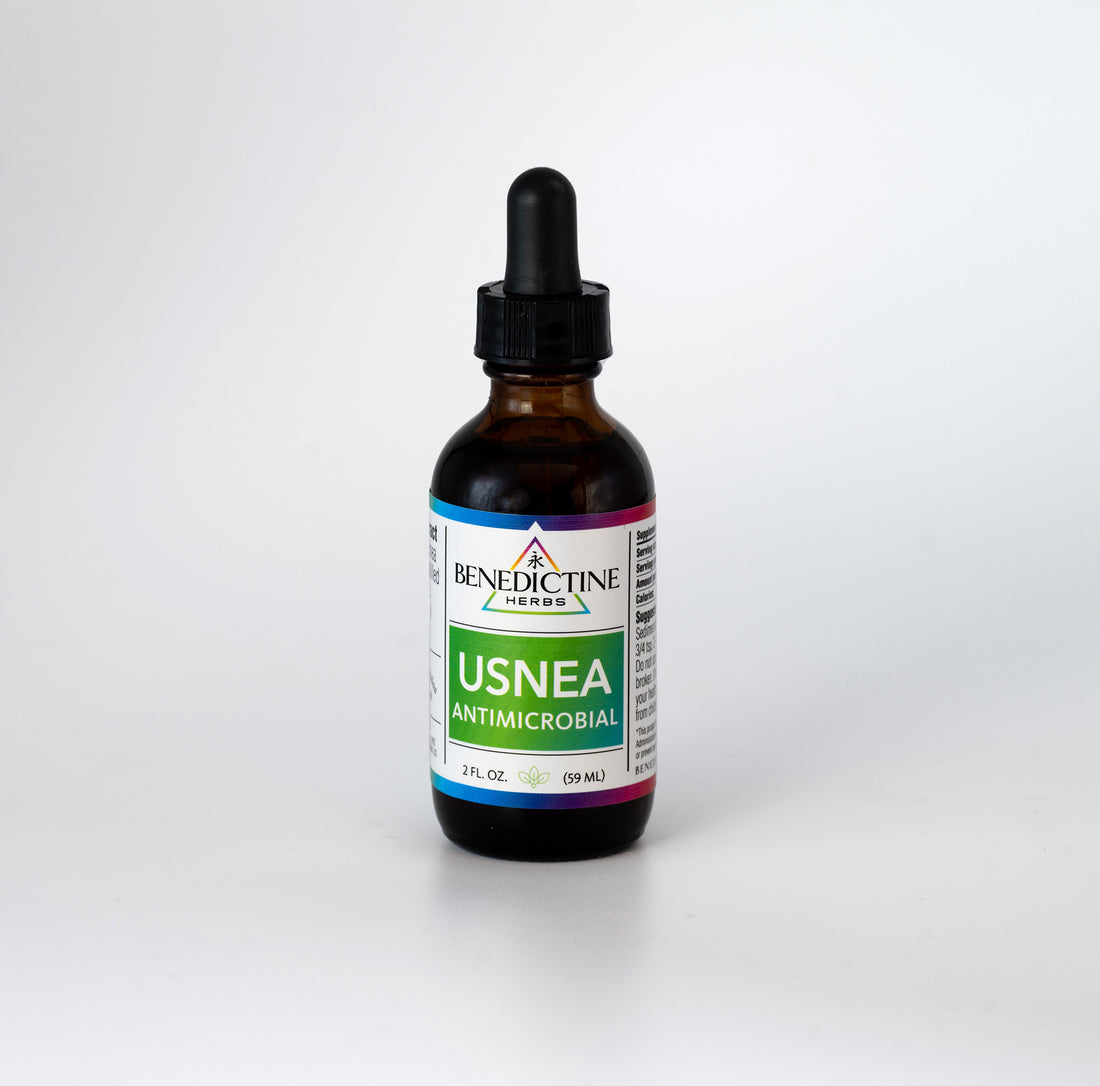 A anti-microbial fluid extract which can be used to support inflammation in the mouth or throat. In Traditional Chinese Herbals, Usnea Lichen is known for its "cooling and drying" energetic properties and its ability to "clear heat, move damp, and resolve toxicity".
Usnea is traditionally used to promote excretion within the kidneys and the urinary tract, which supports a healthy immune response in the respiratory tract and mucous membranes. It also supports healthy functions of the urinary system, and maintains a healthy microbial balance within the Urinary System.
Usnea in organic alcohol-water extract
Shake before using. Sediment does not alter quality. DOSE: 2-6 droppers or 1/4 - 3/4 tsp in warm water 2x-6x per day. Do not use if seal is broken. For medical concerns, consult health practitioner before use. Keep from children. Store in cool dark place.
*This statement has not been evaluated by the Food & Drug Administration: This Product is not intended to diagnose, treat, cure, or prevent any disease.