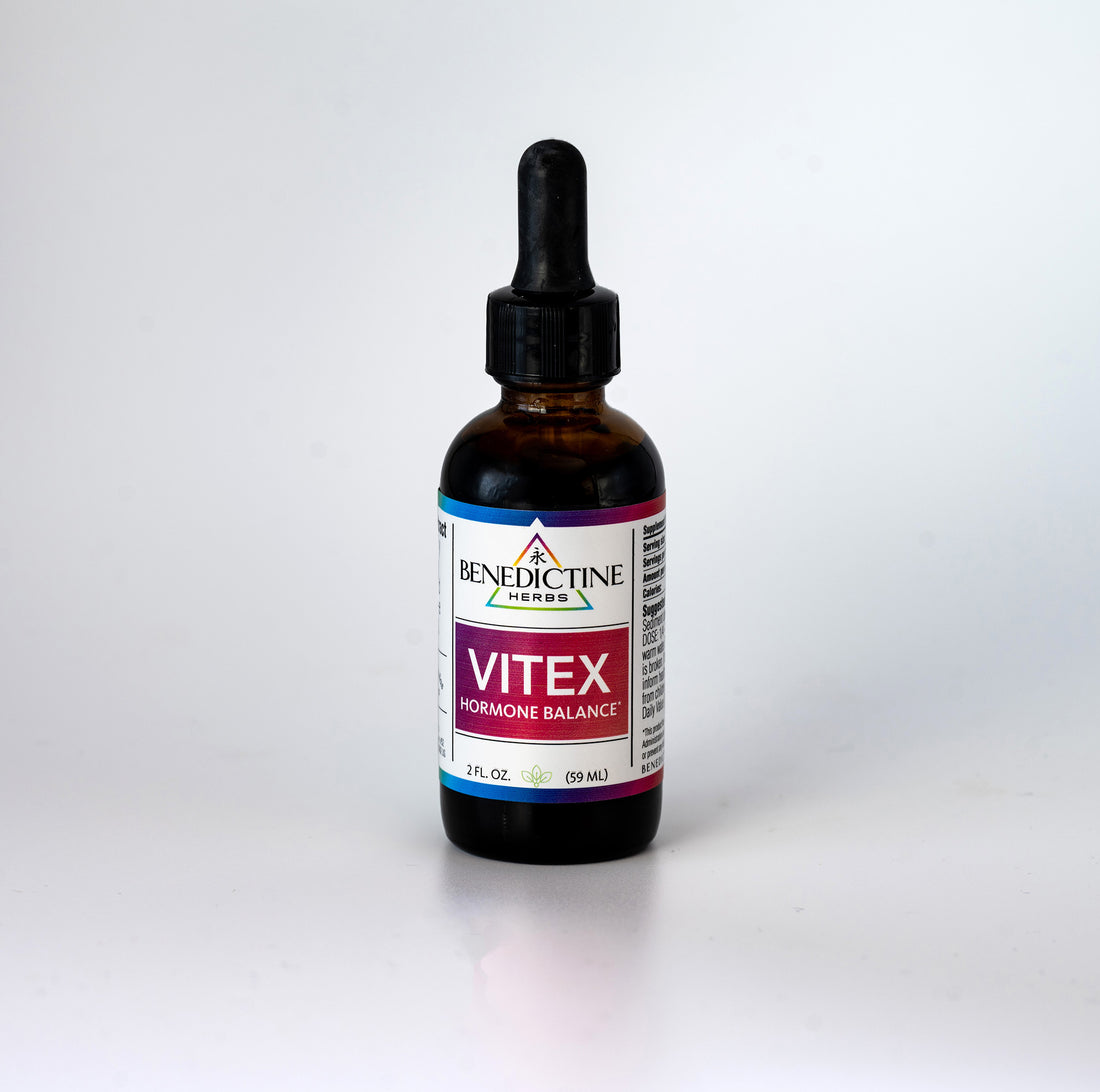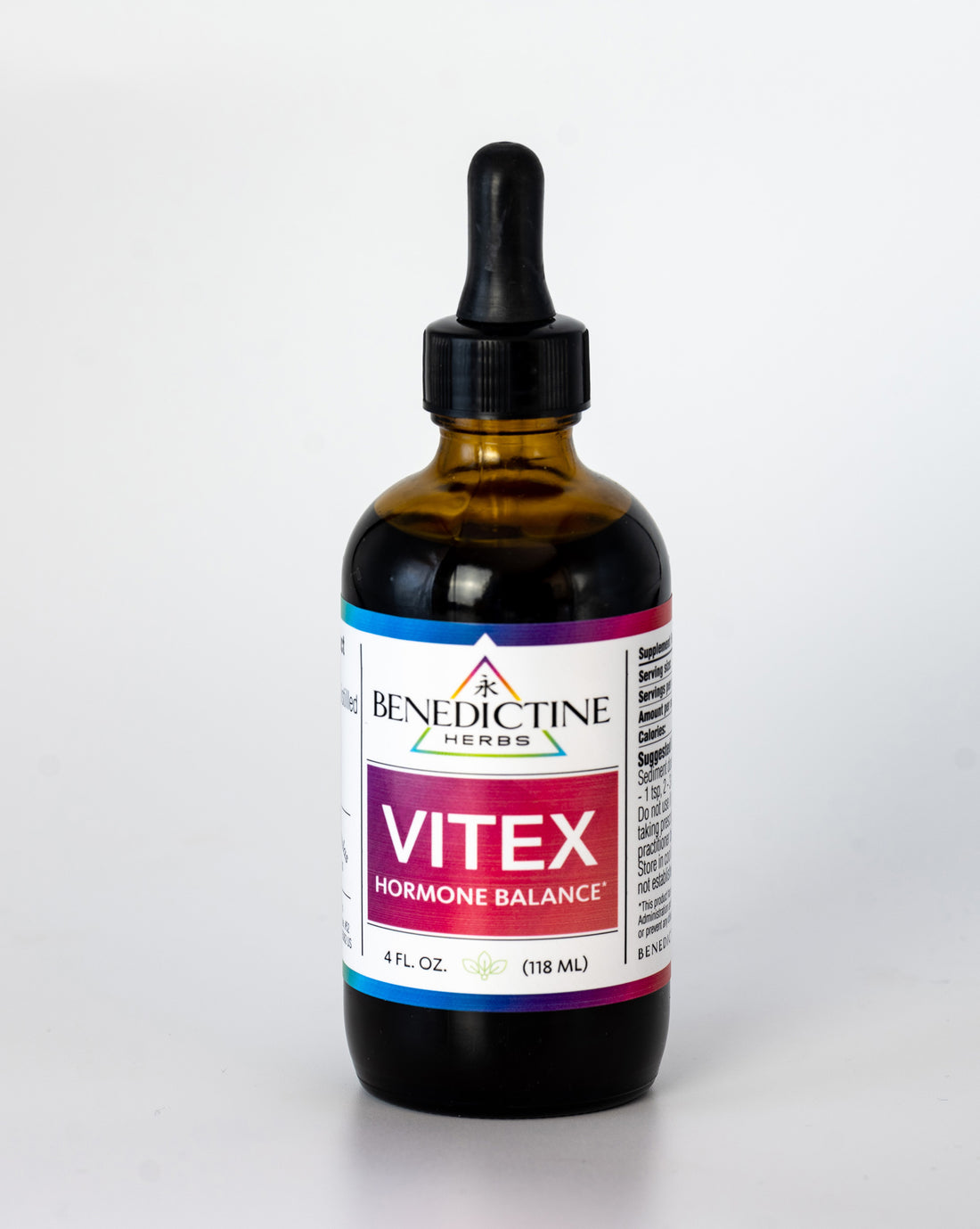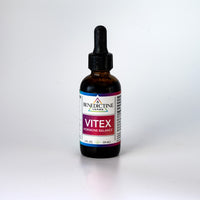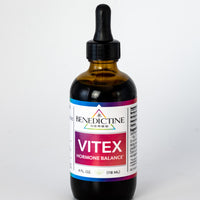 Vitex has been demonstrated to stimulate the pituitary and to harmonize hormone functions. It is extraordinary in its effect on PMS symptoms of acne, water retention, tension, and mood, and on female sex hormones. Normalizes estrogen/ progesterone ratio, inhibits release of FSH (follicle stimulating hormone) and increases release of LH (luteinizing hormone). Improves PMS, menopause, and dysmenorrhea.*
This single herb is extremely useful for hormone regulation for women in cases of PMS, menstrual irregularities, infertility and menopausal complaints. It has also been tested and found to be useful in reducing ovarian cysts and bleeding follicles.
The latest research concludes that it can be is used by men, as well, with symptoms of prostatitis, impotency, spermatorrhea, sexual neurasthenia, and sterility
Vitex (Vitex agnus-castus), Organic Gluten-Free Alcohol, Distilled Water.
Shake well before using. Sediment does not alter quality. Add 1/2-1 teaspoon in liquid for taste, 2-3 times per day. Do not use if pregnant, nursing, or seal is broken. If taking prescription medication, inform your health practitioner before use. Keep away from children. Store in a cool dark place.
*This statement has not been evaluated by the Food & Drug Administration: This Product is not intended to diagnose, treat, cure, or prevent any disease.