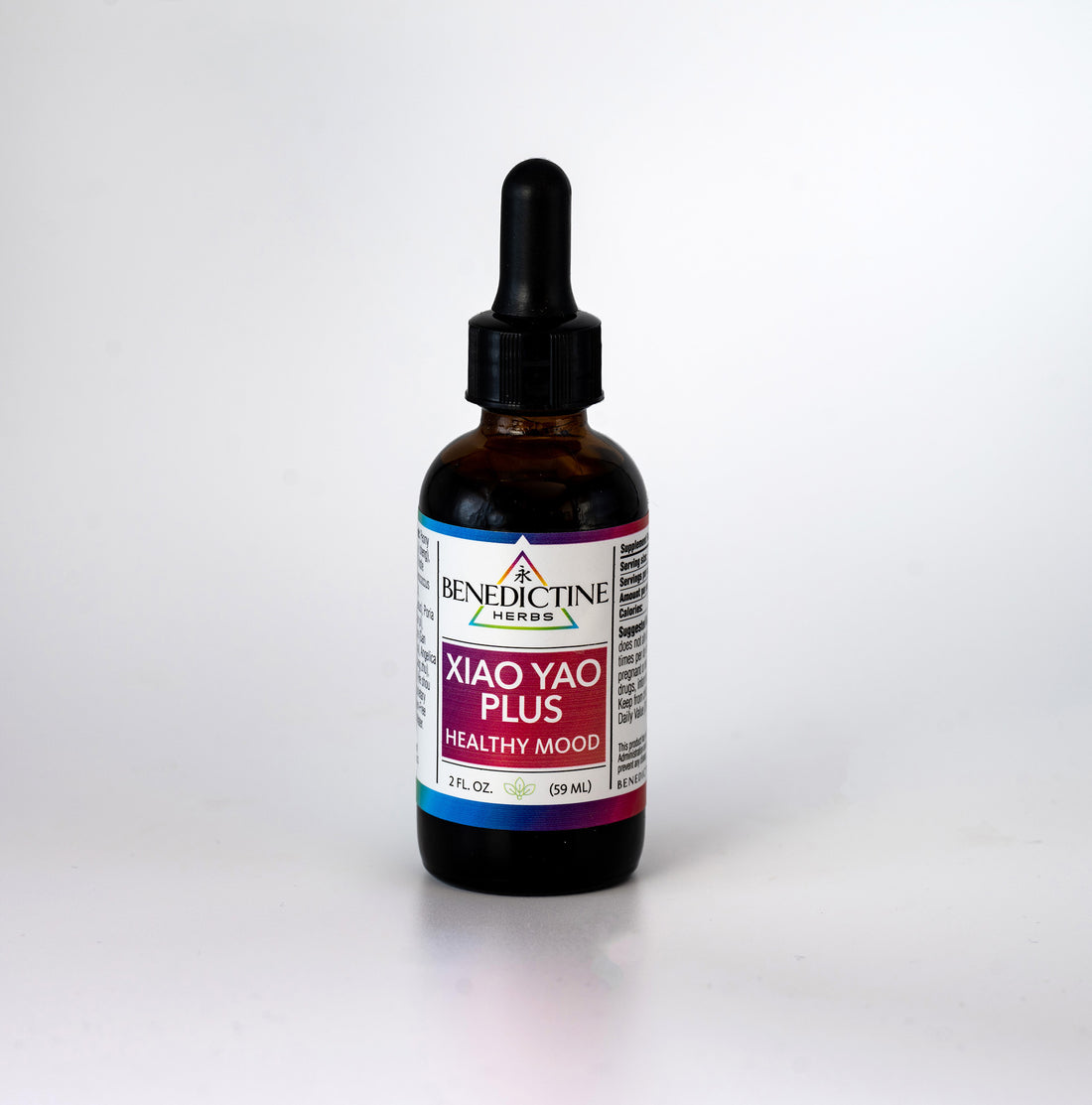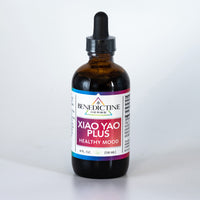 Natural Mood Booster Herbal Formula
The herbs in our powerful Xiao Yao Plus blend the traditional Chinese formula for PMS with some European and American herbs to help balance a healthy mood in both men and women*. Using a blend of plant-based and organic ingredients, this herbal supplement alleviates a variety of emotional and physical issues, including the symptoms of pre-menstrual syndrome and menses tension in women. Xiao Yao Plus may benefit men with mood fluctuations, anger, and irritability. Applications include: Irritability, frustration, moodiness, hormone-related outbursts of anger, headache, dizziness, alternating chills/fever, PMS, breast distension, leukorrhea (leucorrhoea), irregular menstruation, anxiety, water retention, mild depression, poor digestion, fatigue.
Peony (BAI SHAO), Loranthus (SANG JI SHENG), Bupleurum (CHAI HU), Milk Thistle (Cnicus benedictus), Eleutherococcus (Eleutherococcus senticosus), Chasteberry (Vitex agnus-castus), Poria (FU LING), Tree Peony (MU DAN PI), Wolfberry (GOU QI ZI), Licorice (GAN CAO), Chrysanthemum (JU HUA), Angelica (DONG QUAI), Atractylodes (CANG ZHU), Burdock (NIU BANG ZI), Fo-Ti (HE SHOU WU), Ginger (GAN JIANG). Other Ingredients: Proprietary Homeopathics, Organic Gluten-Free Alcohol, Distilled Water.
Shake well before using. Sediment does not alter quality. Add 1-2 teaspoons in liquid for taste, 2 - 3 times per day. Do not use if pregnant, nursing, or seal is broken. If taking prescription medication, inform your health practitioner before use. Keep away from children. Store in a cool dark place.
*This statement has not been evaluated by the Food & Drug Administration: This Product is not intended to diagnose, treat, cure, or prevent any disease.