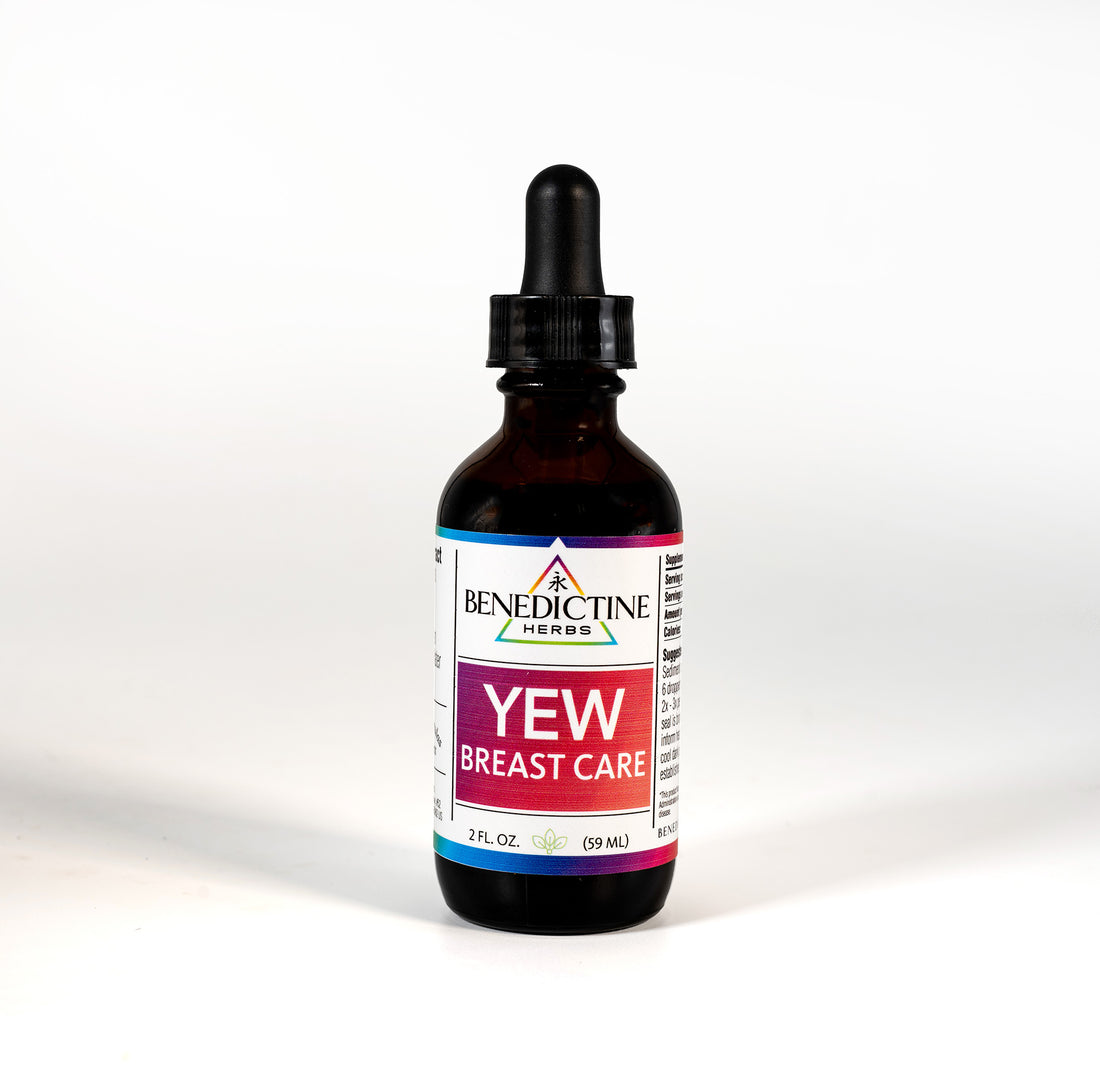 "Yew is an herb that I learned about from Hoxey's nurse, Mildred, who had used it for  breast health for many years.  I have used it since 1994 for problems people have had  with the breast including fibrocystic breasts, benign breast lumps, and as an adjunct for  those with breast cancer who wish to do an integrated approach of traditional and  alternative approaches to care.  Interestingly, the American Indians used this herb for  everything from colds to arthritis, but it is not in the literature to my knowledge for use  in breast cancer. 
It is the same tree that Tamoxifin comes from, Taxus brevifolia.   Mildred said in all her years working in cancer clinics, she had seen women using  Tamoxifin, yew bark and yew tips.  She had seen the best results from yew tips.   That's why we use the tips of new growth in this preparation."  -Martha
Taxus brevifolia in organic alcohol-water extract.
Shake before using. Sediment does not alter quality. DOSE: 2-6 droppers or 1/4 - 3/4 tsp in warm water 2x-3x per day. Do not use if pregnant, nursing, or if seal is broken. If taking prescription drugs, inform health practitioner before use. Keep from children. Store in cool dark place.
*This statement has not been evaluated by the Food & Drug Administration: This Product is not intended to diagnose, treat, cure, or prevent any disease.